A SMALL pack of cheese and crackers has sparked a bumpy exchange between an Australian farming group and its most famous airline.
The disagreement took off when New South Wales Farmers CEO Pete Arkle flew into the airline this morning with a statement pointing out that cheese and crackers from New Zealand were being served on Qantas flights.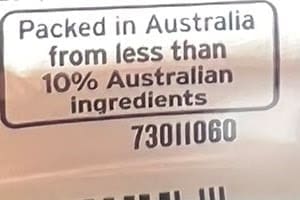 The foreign-sourced menu item was "hardly in the spirit of Australia", he said, suggesting Aussies should change their spending habits to support local farmers "as big companies go for foreign imports".
However the comments did not land smoothly at Qantas, with a spokesperson describing them as "really misinformed".
The spokesperson said Qantas is one of the largest private sector supporters of Australian farmers and growers, and the overwhelming majority of food and wine served on its flights are sourced from more than 13,000 small Australian suppliers.
'As Australian as Russell Crowe or Neil Finn'
In his statement this morning Mr Arkle joked that "claiming imports from across the ditch as our own is as Australian as Russell Crowe or Neil Finn".
"But in all seriousness, we have a great reputation for producing high quality food in Australia, and companies like Qantas that trade on their 'Australian-ness' with consumers should support our farmers, and not just use a foreign product.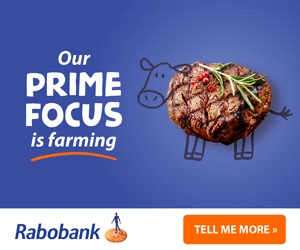 "I'd be more than happy to share some top local alternatives that Qantas could use, which would in turn support and promote our country and our food."
Mr Arkle said Australian farmers had a great global reputation for producing incredibly clean, high-quality food, and he urged shoppers to always look at Country of Origin labelling to support Australian farmers and businesses.
"We live in a global community and shoppers have choice – cheap imported frozen food or something fresh and local – the trick is to look at the label," Mr Arkle said.
"It's important for those companies who trade on Aussie values and tradition to support the locals who have always supported them.
"More importantly, shoppers should be telling these companies that they expect them to support our farmers."
Qantas not on board with comments
Qantas said the claims were way off course, however.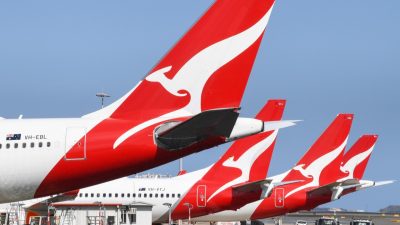 "The overwhelming majority of food and wine that we serve on board our aircraft and in our lounges comes from Australian farms and producers.
"Unfortunately, there are no Australian producers that offer a combined cheese and cracker product which is why we source these from New Zealand.
"We are currently serving our customers amazing NSW and Australian produce including beef from the Riverina and cheese from Bega.
"Qantas is also the third largest purchaser of Australian wine including a vast array of wines from NSW and ACT wineries such as Brokenwood, Tyrrells, Lark Hill and De Bortoli.
"We are more than happy to discuss this with the NSW Farmers Association and take them through the vast list of local farmers and producers that we support."
It is not the first time an airline has come under scrutiny for its on-board menu choices.
A few years ago Air New Zealand flew into some turbulence when it announced it was replacing meat burgers with fake-meat alternatives on some international flights, while Virgin Atlantic was also called on to justify reported plans to remove beef from its in-flight menus in 2018.