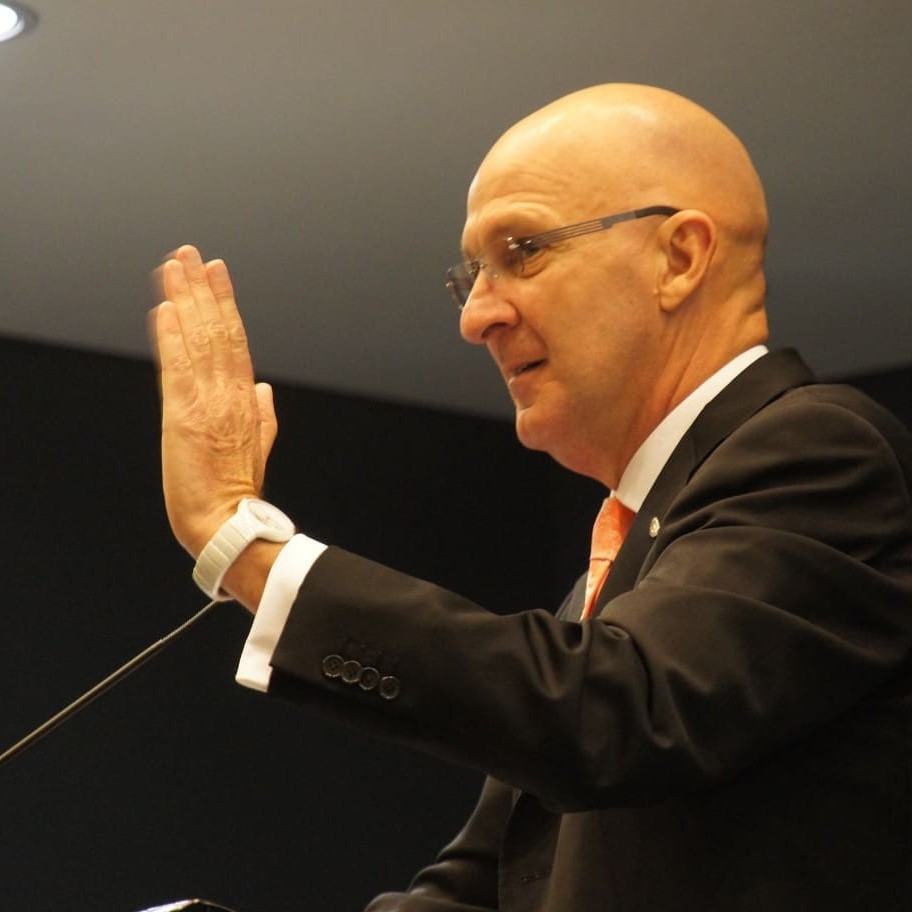 The cloud of uncertainty surrounding live-export exposed cattle-producing regions of northern Australia was in clear evidence again at this morning's auction of showcase Northern Territory cattle property, Killarney.
Just minutes ago, Beef Central watched the iconic large-scale breeding holding being passed in on an auctioneer's bid of $30 million by marketing agents, Ray White Rural. It followed a pre-auction expression of interest of $25 million from a genuine buyer.
A second attempt to attract bids for the Killarney and Birrimba portions in separate segments also saw the auction-room audience fall silent. The unintended symbolism of the pre-auction background music choice was not lost: Deep Purple's "Smoke on the Water."
It wasn't as if Killarney failed to attract any serious interest, however. There were five or six serious pre-auction interests shown including overseas investors from Indonesia, the Philippines, Hong Kong, western Europe, New Zealand and within Australia. They were a mix of institutional and private companies in origin.
Marketing agent Russell Wolff, Ray White, Katherine, remains confident of achieving an outcome. Discussions were continuing after this morning's auction with a party who lodged the $25m pre-sale expression of interest, but who could not bid at auction due to contract issues. The party was described as having existing Australian beef industry exposure, but was not a family-based enterprise.
The inability to secure an outcome for the Killarney aggregation this morning maintains a familiar sequence of auctioneer's bid results for quality NT cattle holdings put to auction over the past few months.
It also mirrors the tremendous pressure that has been applied to the northern live export-exposed cattle sector since July 2011, when Federal Ag minister Joe Ludwig foolishly and ill-advisedly shut the live trade to Indonesia, creating a government-to-government relations issue of monumental proportions.
Killarney, in the NT's respected Victoria River district, was built from nothing by northern pastoral legend Bill Tapp during the 1960s and 70s.
The 5414sq km aggregation, comprising Killarney and Birrimba, was put to auction by owners, Wallco Pastoral Co. Wallco has been closely associated with the north's live export industry for the past 20 years. Its shareholders include Filipino, Marco Lorenzo; Australian-based Felix Wildin; and shipping operator Peter Vroon.
Wallco, led at the time by live exporter and cattleman, John Quintana, bought Killarney in 2001 from the late Brian Oxenford's Western Grazing Co, for about $21 million – considered a high price at the time, when live cattle export into Southeast Asian was still gaining momentum.
Through Wallco, the Killarney firebrand has established a strong reputation among Asian feedlot operators.
The current Wallco partners are seeking to go their own way, leading to the decision to dissolve the partnership and market the property.
Market observers saw Killarney as providing another big test for large-scale NT breeding country values, following the earlier Riveren/Inverway auction (Brisbane, July 6, also with Ray White Rural), and Bunda Station, another well-regarded VRD property, which both failed to attract bids.
Killarney, located 225km southwest of Katherine on the Buntine Highway, adjoins Heytesbury Pastoral Co's massive Victoria River Downs on its eastern boundary. Killarney was originally excised off Victoria River Downs, which at one time more than 10,000 square miles in size.
The Killarney aggregation was offered stocked with 41,000 mixed Brahman-based cattle. There is further potential for development, particularly on Birrimba, with more waters and fencing infrastructure taking potential capacity from the current 55,000 head to 65,000 head.
The country is a mixture of basalt plains, with alluvial plains and flood channels, creeks and river systems with flood-out areas. Average annual rainfall is around 800mm.
Ray White has copped some industry criticism over its strategy of auctioning large northern properties recently, give the state of the live export market. But the company suggests that even when under-the-hammer outcomes are not achieved, they can provide valuable stimulus for serious private discussions that can follow. Watch this space.