A monthly column written for Beef Central by US meat and livestock industry commentator, Steve Kay, publisher of US Cattle Buyers Weekly
SOME of the scarier words in the English language are "We are the government and we're here to help you."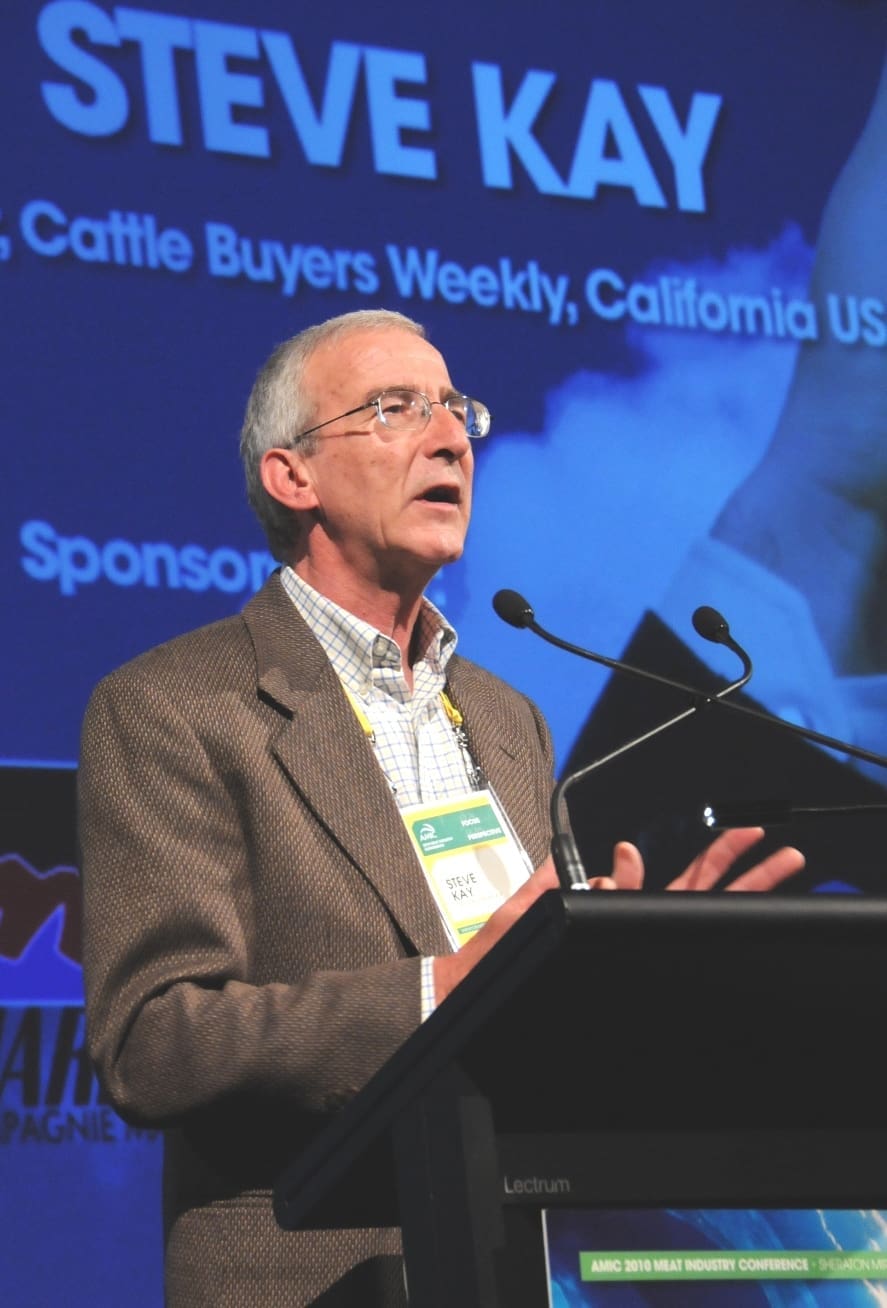 Add the word "lawmakers" to that, and you get the idea why livestock producers in Australia, the US and other countries have long fought against attempts by politicians to regulate their industries.
It's not just that producers are fiercely independent. The vast majority of them believe in the free market, whose behaviour should be determined largely by supply and demand.
That is why the vast majority of US cattle producers strongly oppose any federal legislation that would require them to sell a certain percentage of their grainfed cattle in a certain way. They see such mandates as an attack on their ability to sell cattle as they see fit – be it on the cash, negotiated market or through alternative marketing agreements (AMAs) with meat processors.
AMAs, they argue, are one of the reasons why the US industry is now producing the highest-quality beef in its history. That is true if you look at the percentage of USDA Prime and Choice beef produced each week. The combined percentage for the week ended March 26 was 85.09 percent. This compares to figures that were well under 50pc only 20 years ago.
AMAs also allow producers of grainfed cattle to get premiums that are generally well above the average prices in the cash trade. For example, the four largest US beef packers in 2021 paid US$182 million in premiums on Certified Angus Beef carcases, revealing that demand for high quality beef continues. Annual grid, formula and contract premiums were up from the 2019 record of US$92 million. They equated to US$3.4 million per week going to producers who hit the CAB target.
Calls to strengthen food supply chain
Despite the obvious value of AMAs and the ways producers can get premiums, the COVID pandemic and its impact on processing plants and thus on fed cattle prices led producer groups like the National Cattlemen's Beef Association, as well as the Biden Administration and members of Congress, to call for the food supply chain to be strengthened. Tied into this were calls for more transparency in the fed cattle market, as if more transparency would magically increase prices.
Meanwhile, the US Congress just can't stop holding hearings about the meat industry.
The House of Representatives' Agriculture Committee plans to hold one on April 27 regarding possible anti-competitive behavior by large meat packing companies and whether it causes increased beef prices for consumers. This will be the eighth such hearing in the past year or so.
In response, the North American Meat Institute (NAMI) said it and its members have ready made themselves available to Chairman Scott and all members of Congress on several occasions to help improve the understanding of the beef markets.
This hearing will be no different as the questions have been asked and answered, says NAMI president and CEO Julie Anna Potts.
The fundamentals of supply and demand explain the behavior of the US beef and cattle market. NAMI will again provide the same data from USDA and other government agencies demonstrating the market behaved predictably based on the market circumstances, she says.
On the legislative front, an updated bill to address transparency in US cattle markets that was unveiled two weeks ago received support from some cattlemen's groups but was strongly criticised by NAMI.
Four senators released an updated version of their Cattle Price Discovery and Transparency Act, which they first introduced last November. The updated legislation would require the Secretary of Agriculture to establish five to seven regions encompassing the entire continental US, and then establish minimum levels of fed cattle purchases made through approved pricing mechanisms. Approved pricing mechanisms will ensure robust price discovery and are transparent, said the senators.
The bill would establish a maximum penalty for covered packers of US$90,000 for mandatory minimum violations. It also includes provisions to create a publicly available library of marketing contracts, mandating boxed beef reporting to ensure transparency, expediting the reporting of cattle carcase weights and requiring a packer to report the number of cattle scheduled to be delivered for slaughter each day for the next 14 days.
To its credit, NCBA and other industry groups have expressed their strong objections to any mandates on the way fed cattle are sold.
NAMI goes even further. The bill's latest version is more onerous and irrelevant as market prices for cattle producers have hit a seven-year high, it says. Supply and demand have already driven the cattle markets back into balance without the radical government interference and convoluted mandates called for in the latest draft of the bill, says Potts.
Make no mistake, the bill still contains government mandates directing how US producers market their cattle. If the bill becomes law, there will be cattle producers who want alternative marketing arrangements but will instead be forced to sell on the cash market.
The industry will turn back time to the days of commodity cattle, or worse, to government-controlled markets, she says. I couldn't agree more.