A monthly column written exclusively for Beef Central by US red meat industry analyst and commentator, Steve Kay, Cattle Buyers Weekly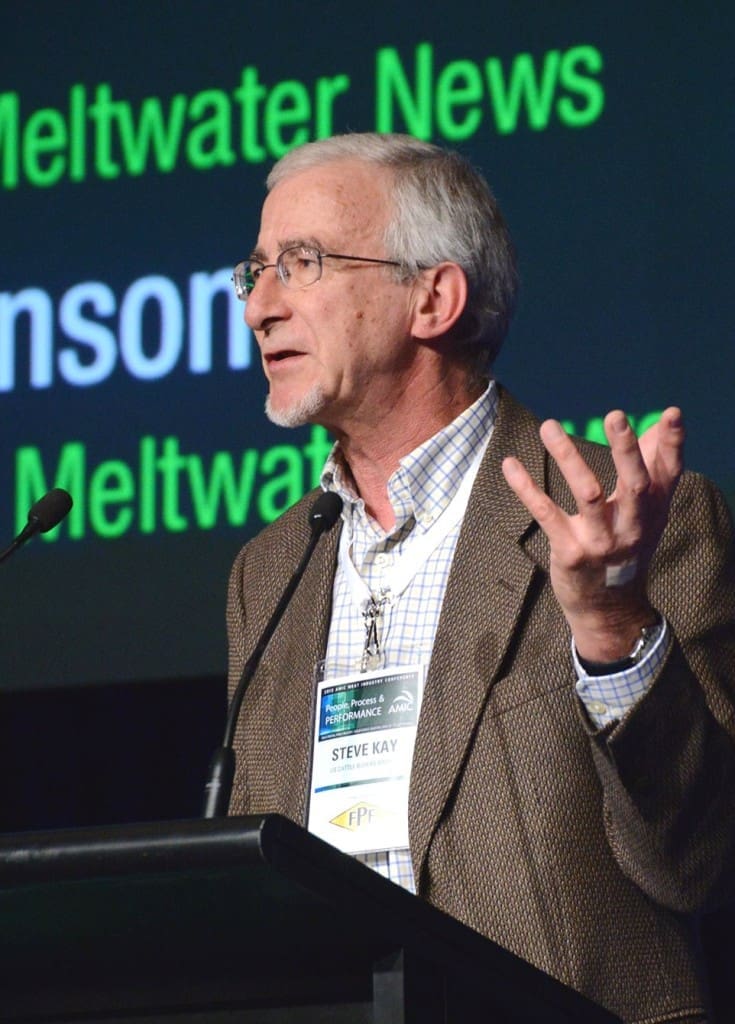 IT takes a brave group of investors to consider opening a new beef processing plant in this age of rising costs and shrinking cattle supplies.
Yet that's exactly what two groups have done on opposite sides of the Pacific this month, in Australia and the US.
There's never any 'good' time to fire-up a new plant. But now would not have seemed the right time. Australia's national cattle herd is set to decline to its lowest level in 20 years, while the US herd is at its lowest level in 62 years.
These numbers suggest the plants will have an uphill battle to get established. Even if they can buy cattle away from other players, they then have to find competent workers to turn those animals into edible form, and they have to establish their products in the highly-competitive wholesale beef marketplace.
Yet the entities behind both new plants have a lot going for them to be able to do all this.
The Australian plant of course is the Australian Agricultural Co's brand-new, $91 million facility outside Darwin.
Beef Central's Jon Condon rightly describes the plant as heralding a new era in cattle market dynamics in northern Australia. No wonder, as the plant is the first significant plant in the region in 50 years. That alone tells you how difficult it is to finance new operations anywhere and then make them successful. Australia is littered with plants that closed, never to reopen.
As Jon noted, the last serious beef kill in the north was at the Katherine plant, established by his late father Dick Condon, in 1963, and in latter years owned by Teys Brothers and the Consolidated Meat Group. It's a reflection of how tough the beef processing business is that CMG eventually sold all its interests in the industry and Teys entered a joint venture with Cargill Australia.
AA Co appears to be in a better position in terms of cattle supply than would be any other new players. It has a large number of its own cattle to draw on. No doubt that's why it says it has already secured all the slaughter cattle it needs through next March.
I can't help reflecting, though, that it will still be tough to reach its avowed goal of processing 1000 head per day on two shifts. Australia's cattle numbers have fluctuated since 2008 from 28.04 million head to a high of 29 million in 2013 and back to 28.25 million in 2014 (USDA numbers).
But forecasts are for the total on July 1 next year to drop to 26.1 million head. Possibly lower.
Maybe the new AA Co plant will survive because of its isolated location. But others to the south might not.
Parallel in the US
Investors in a new operation in Tama, in the US state of Iowa, face an even more daunting supply challenge. These investors bought an old plant that had been closed since 2009. They spent US$42 million refurbishing it and renamed it Iowa Premium Beef. Operations begin Monday November 10 (just a week after AA Co), with an initial goal of processing 1100 head per day, about the same as the Darwin plant.
On the surface, cattle numbers suggest this is the wrong time to add new processing capacity in the US. The national herd since 2008 has declined by a startling 17.3pc, or 8.305 million head, to its smallest size since 1952. Eleven processing plants have closed, taking out 18,400 head of daily slaughter capacity. Eight of these plants, with 12,750 head of capacity, have closed since February last year, just when Iowa Premium Beef started planning its future.
The Iowa Premium Beef plant, though, has much more going for it than the failed attempt to establish a plant further north in Aberdeen, South Dakota. For starters, the operation is well-financed and has deep pockets behind it.
Foodservice giant Sysco Corporation agreed early on to invest US $36.2 million in the venture. It will initially be a minority owner then gradually increase its stake.
The plant will process only high-quality, black Angus, grainfed cattle. It will be licensed to produce Certified Angus Beef, which is the most successful branded beef marketing program in the history of the US industry.
CAB in fiscal 2014 ending September 30 marketed 400,000 tonnes of product, its eighth record year in a row. The brand's 17,000 licensed partners now generate an estimated US $6.8 billion in consumer sales annually, says CAB.
This appears to be one of the reasons for Sysco's first-ever investment in a beef processing plant. Slaughter will also be 100pc Halal to take advantage of the growing demand for US beef in the Middle East. The plant will be able to export beef to 43 countries, including the European Union, as it will also process non-implanted cattle.
The plant's opening comes as national supplies of fed cattle continue to tighten in the US. But a positive for the plant is that more cattle are being fed in the northern and Corn Belt regions than in previous years.
The latest Cattle on Feed report revealed that Iowa's October 1 COF total was 10,000 head above the same date last year. Nebraska's total was 40,000 head larger, Minnesota's total was 11,000 head larger and South Dakota's total was 10,000 head larger. These year-on-year increases might appear modest, but they went against a national on-feed total that was down 52,000 head on last year.
Perhaps, then, the timing of the plant's startup is not as daunting as it seems. The Corn Belt region is said to have a slight backlog of market-ready cattle, as evidenced by record high carcase weights.
But Iowa Premium Beef will still have to do what AA Co will have to do: bid the number of cattle it wants from other buyers. These include the three giants, Tyson, Cargill and JBS, and strong regional packers Greater Omaha Packing and Nebraska Beef. From a producer perspective, it will be a great time to feed and sell cattle in the region.