A monthly column written for Beef Central by US meat and livestock markets commentator, Steve Kay, publisher of US Cattle Buyers Weekly
WANDER around any suburban neighborhood in America this month and you will get a whiff of Americans' favorite pastime.
The month of May is the start of the annual grilling season and millions of people will be barbecuing everything from beef steaks to ground beef patties. And yes, there will be plenty of pork chops, hot dogs and even chicken legs and wings.
Americans, as readers may know, love barbecued meat almost as much as you Australians, and especially hamburgers. The number consumed annually at home, in restaurants or as takeways is around 50 billion.
So it's worth considering how the burger became a staple of the American diet.
George Motz, a burger scholar of sorts, has dedicated more than 20 years of his life to traveling across the US, researching hamburgers. According to Motz, the hamburger's story starts in thirteenth century Mongolia when Mongols and Tatars were fighting.
"Apparently, the Tatars had a taste for raw mutton. They would ride all day long with raw mutton under their saddles. When they finally set up camp, they would take this raw, warm mutton, chop it up, probably add some spices or something and eat it that way," he says.
I wonder if early settlers in Australia did this as well.
As an aside, I grew up eating mutton on the family farm on Banks Peninsula in New Zealand. My Dad would seldom harvest a lamb for our dinner table as he considered them too valuable.
I still love lamb. One of my all-time favorite meals was a few years ago when I sliced an Australian rack of lamb (bought at Costco) into cutlets and spiced and grilled them over an open fire in a campground at 6000 feet in the California Sierras. Needless, to say, we washed them down with a Hunter Valley shiraz.
Back to the origins of the hamburger. The dish eventually made its way to ship workers and ports lining the Baltic Sea, which allowed it to reach more westward parts of Europe including Scandinavia. From there, it made its way to Germany and the port of Hamburg many centuries later.
The dish by then had shifted from raw mutton to chopped cooked beef, which is known today as frikadellen. As German migrants waited for their ships, they ate frikadellen as a cheap and tasty meal option. When they left Hamburg for the US in the mid-19th century, migrants brought knowledge of the dish with them.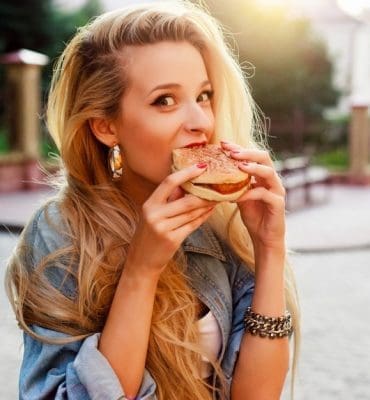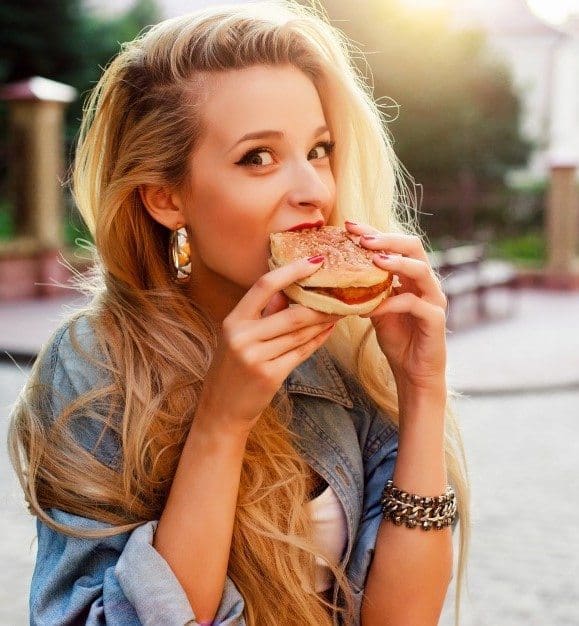 "Frikadellen eventually made its way to the US and I can imagine the frikadellen meant nothing to most people who were living in the US unless you were German," says Motz.
"So they had to change the name at that point to 'steak in the style of Hamburg' or simply, Hamburg steak."
As German migrants moved westward across the US to farm, state fairs also began popping up. Farmers from all walks of life would attend these fairs to learn about different agricultural practices and equipment.
According to Motz, German migrants set up their own stands serving Hamburg steak, which was considered an ethnic food at the time. While hot dogs predate hamburgers as fair food, Motz says he believes the hot dog inspired several places to eventually start putting Hamburg steaks on to bread, making them Hamburg sandwiches and eventually hamburgers.
No one can say for sure who did it first. There were about seven to nine claims all throughout the Midwest, Texas to Ohio to Wisconsin, too many claims, says Motz. Unfortunately, there's no way to definitively prove who first put Hamburg steak onto a bun. It happened everywhere at the same time, and nobody was reporting on it. The trend caught on and restaurants starting serving the sandwiches.
Hamburgers are now a point of pride in American cuisine, says Motz. It is pretty much the only food invention in America in the last 100 years or so. It started out as ethnic food from Germany, but the US adopted it and made it different by putting it on bread.
Ground beef a cost-competitive option
Americans this grilling season might find themselves turning more to hamburgers than ever because of the much higher price of steaks. In addition, monthly beef prices in the US so far this year have been far above past year's prices.
USDA reported that the average USDA Choice grade beef price in March was US$7.69 per pound, up 7c from February and up 18.7pc from March last year. Its All Fresh beef price averaged US $7.36 per pound, up 8c on the previous month and up 15.2pc year-on-year.
These prices led to trading-down by consumers, who focused on buying more ground beef and cheaper cuts and less on high-priced steak items.
This might change in May with more aggressive retail pricing. But analysts are concerned that some consumers have already been priced out of the top end of the retail beef market.
Yet even ground beef is not cheap any more. The strong March US retail beef price was driven by a record ground beef price of US$4.76 per pound, up 17.7pc or 72c from 2021.
It wasn't that many years ago that ground beef prices averaged than US$2 per pound.
Editor's note: Readers familiar with the Japanese beef market will know the 'Hamburg steak' – a seasoned, thick beef pattie served without the bun – a popular mid-level Japanese restaurant item across the country, in which Australian beef plays an important part. See image below.