A monthly column written exclusively for Beef Central by Steve Kay, publisher of US Cattle Buyers Weekly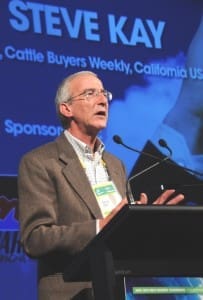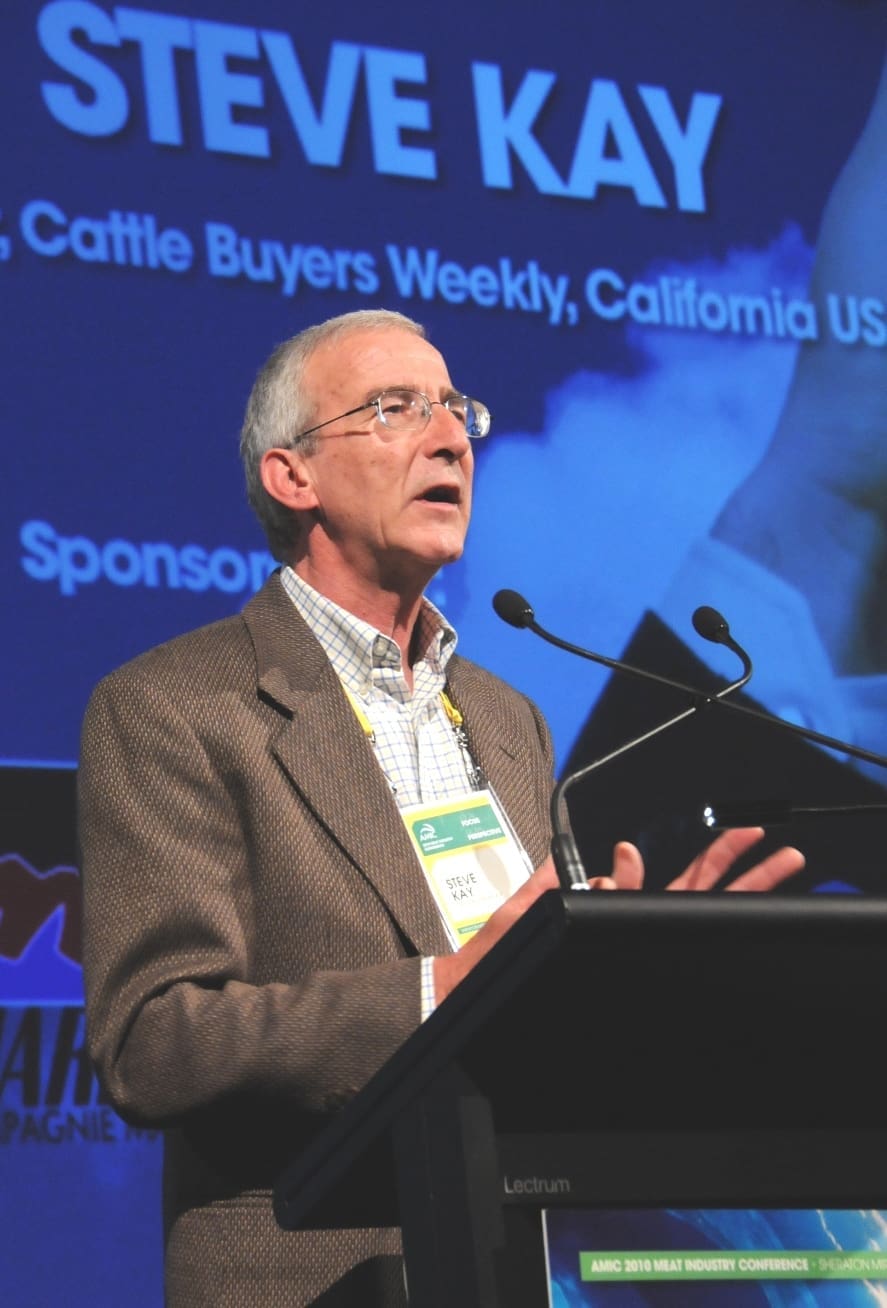 WARNINGS have abounded for the last several years about the urgent need for the global food industry to produce more protein to feed the expected increase in the world's population. The recurring theme has been: We must develop alternative protein sources, as conventional sources will not be able to expand enough to cover all needs.
A lot of focus and resources have gone into increasing agricultural productivity across much of Africa and in other regions like South-East Asia. But there are immense cultural, societal, financial and political barriers to be overcome.
Take Zimbabwe for example. Once regarded as the breadbasket of Africa, it allowed its farming sector to be decimated due to the destructive policies of former president Robert Mugabe.
In the meantime, scientists in Europe and the US are taking up the challenge of developing alternative proteins, some of which have been called cultured or lab-grown meat. Alternative proteins have actually been in the marketplace for many years, with proteins primarily soybean-based that mimic meat products such as hamburger patties and sausage links.
These products are found in all mainstream US grocery stores and on many restaurant menus as a non-meat option for consumers. For example, Trader Joe's in my town in northern California sells a product called 'Meatless ground beef', which is made from soybeans and other ingredients.
"What sets recent developments apart is that science, technology and prominent investors are coming together as never before in a bid to produce lab-produced meats on a large scale."
What sets recent developments apart is that science, technology and prominent investors are coming together as never before in a bid to produce lab-produced meats on a large scale.
The first move to attract world-wide attention was in 2013 when a team of Dutch scientists showed off their lab-grown hamburger, which cost US$330,000 to produce, and provided a taste test. Much more recently, San Francisco-based Memphis Meats fried the first-ever lab meatball, which cost US$18,000 per pound. Those who have tasted these items say they barely differ from the real thing.
The Dutch team and Memphis Meats claim that within a few years, lab-produced meats will start appearing in supermarkets and restaurants. Others are working on developing cultured meat, such as Hampton Creek Foods (also based in San Francisco). It says it will be selling cultured poultry as soon as the end of 2018.
Los Angeles-based Beyond Meat makes chicken strips largely from a protein in peas, and beef burgers that 'bleed' beetroot juice. Meanwhile, the Impossible burger originated in Silicon Valley and is available in restaurants across the US.
High-profile investors in these and other start-ups include Kimbal Musk (brother of Tesla and SpaceX CEO Elon Musk), Bill Gates and Richard Branson. After Gates tried a Beyond Chicken taco, he blogged about being fooled into thinking it was the real thing.
"Contrary to expectations, US meat and poultry companies are welcoming and even investing in such developments rather than seeing them as competition."
Contrary to expectations, US meat and poultry companies are welcoming and even investing in such developments rather than seeing them as competition. After all, they are in the protein business, not just the meat industry.
Tyson Foods, the US's largest protein company, has seized the opportunity to grow its protein portfolio as part of its strategy to invest in solutions to feed a growing world population.
It announced in October 2016 that it was investing an undisclosed amount for a 5pc stake in Beyond Meat. Tyson also launched a venture capital fund worth US$150m to invest in startups focusing on meat alternatives.
Beyond Meat this year began selling the Beyond Burger, a plant-protein burger sold fresh that sizzles and oozes fats while cooking on a griddle. Whole Foods Market apparently finds it close enough to the real thing that the supermarket chain has been selling the Beyond Burger next to the meat case in its stores. The burgers are now also being sold in 153 Shaw's grocery stores in the Northeast US and reports say the burger can be bought at more than 4300 stores across the U.S.
Tyson executives are high on the burger.
"The quality of the Beyond Burger is amazing," said Monica McGurk, a former Coca-Cola executive who joined Tyson as senior vice president in charge of strategy and new ventures. "We think it's a game-changing product that gives us exposure to this fast-growing part of the food business."
Tyson president and CEO Tom Hayes has also been quoted as saying that he sees plant-based protein as a big part of the food industry's future.
"If you take a look at the FAO (Food and Agriculture Organisation) stats, protein consumption is growing around the world, and it continues to grow. It's not just hot in the US, it's hot everywhere.
"People want protein, so whether it's animal-based protein or plant-based protein, they have an appetite for it. Plant-based protein is growing almost, at this point, a little faster than animal-based, so I think the migration might continue in that direction," he said in a television interview.
International agricultural lender Rabobank in a recent report identified several drivers to the alternative protein market in a recent report. It cited health concerns around eating animal protein, ethical and sustainability concerns around animal treatment and the environmental impact related to meat.
It called these the 'push drivers.' It also cited 'pull drivers' such as curiosity, convenience and nutrition.
The current market for alternative proteins is substantial and growing, says Rabobank. It puts the current volume of such products in the European Union market at 130 tonnes per year and 120 tonnes in the North American market.
With all due respect to Rabobank, these amounts are miniscule compared to conventional protein volumes. But Rabobank says the EU market will grow by 8pc per year while the North American market will grow by 6pc, which is steady growth. Any growth in the global protein supply is a positive step towards feeding the world.
Editor's note: Since Steve filed his December monthly column, Canada's Maple Leaf Foods announced it had reached an agreement to acquire North American 'vegan meat' manufacturer Field Roast Grain Meat Co for US$120 million, as it expands its portfolio in alternative meats.
Seattle-based Field Roast is a leading brand of premium grain-based 'meat' and vegan cheese products, with annual sales worth around US$38m. The acquisition complemented and expanded Maple Leaf's portfolio in the fast-growing North American market for alternative proteins, the company said in a news release.