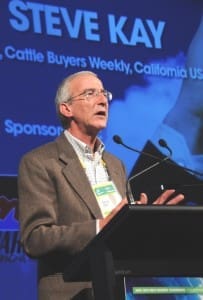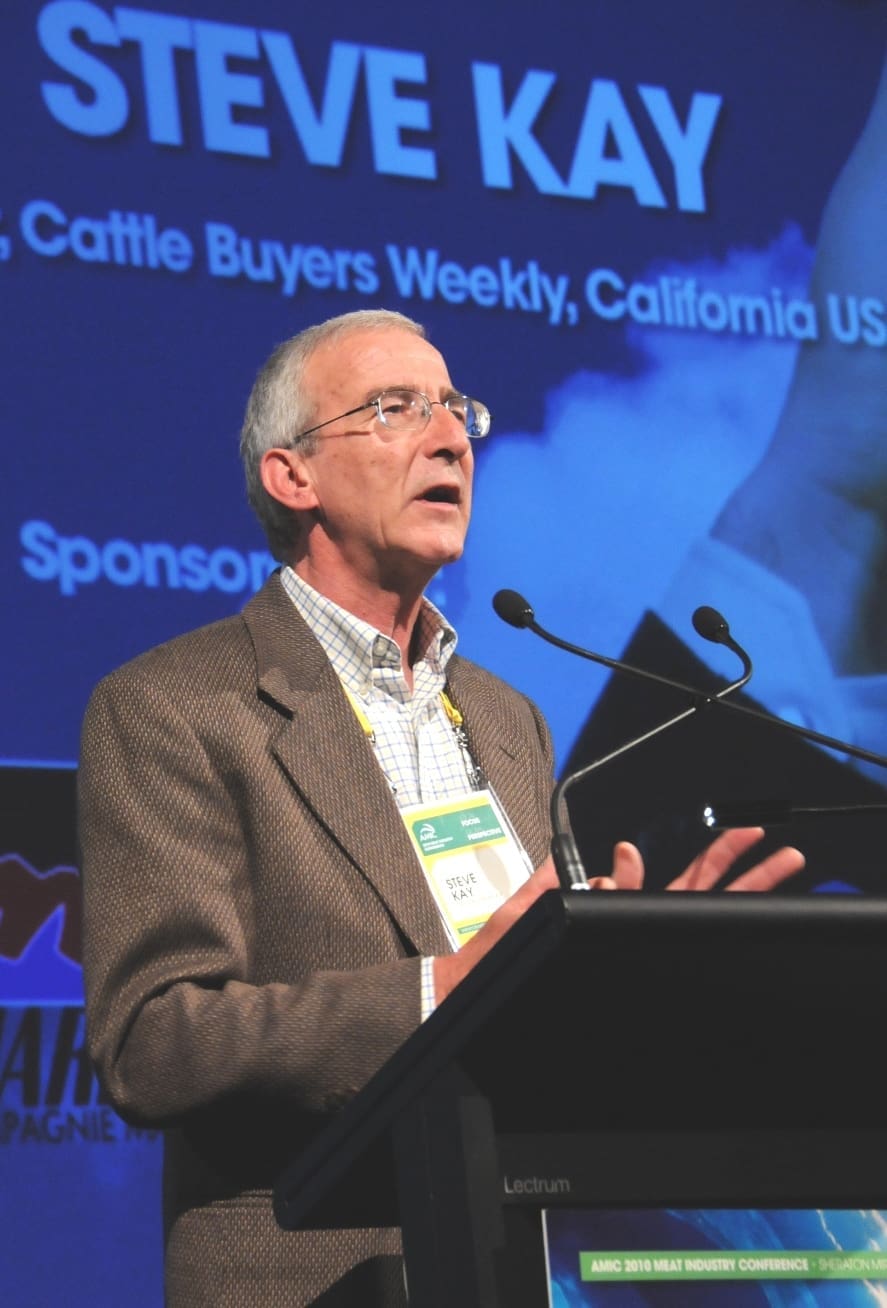 A monthly column written for Beef Central by US meat and livestock industry commentator, Steve Kay, publisher of US Cattle Buyers' Weekly
MORE protein than ever before. That's what the US meat and poultry industry will produce this year.
How it disposes of it will depend on continued strong demand at home and abroad. That is especially true for beef as it is by far the highest-priced protein. Americans showed a willingness to pay more for beef last year. Japan and South Korea meanwhile remained the top markets for US beef exports and Australia can expect even more competition in these markets this year.
As noted, the US will produce a record supply of red meat and poultry again in 2019.
Total annual production is expected to reach 105.57 billion pounds (nearly 48 million metric tonnes), up 3pc on 2018, according to USDA's Economic Research Service (ERS).
This would exceed the expected 2.4pc increase in 2018 from 2017. ERS forecasts that 2019 broiler (chicken meat) production will be up 1.7pc on 2018 at an estimated 19.26 million tonnes. Beef production will total 12.64 million tonnes, up 3.3pc on 2018, and pork production will set a new record of 12.6mt, up 5.3pc on 2018.
Demand therefore will be the key to the financial health of the US red meat and poultry industry this year. Potential negatives to continued strong demand will be stock market volatility in the US and overseas, and trade issues. The latter includes tariffs and uncertainty that the US Congress will ratify the new US-Mexico-Canada Agreement (USMCA), which would replace the 24-year-old North American Free Trade Agreement.
Congress is unlikely to take up ratification until a newly-elected House is seated early this year. Moreover, House Democrats might try to alter terms of the agreement and delay or even block its ratification.
A report last November painted a sobering picture of the cost of just the Canadian and Mexican tariffs and the cost of not ratifying the USMCA. While the tariffs remain in place, they would negate USMCA export gains, said an analysis commissioned by the Farm Foundation.
Market access improvements included in the USMCA are expected to increase US agricultural exports by US$450 million, mostly in the poultry and dairy sectors. But this gain will be offset by retaliatory measures taken by Canada and Mexico, it said.
Under the USMCA, meat product exports are projected to increase by 1.6pc and the agreement is expected to produce modest benefits for US farm income and labor demand, said the analysis.
Retaliatory tariffs imposed by Canada and Mexico however could cause US agricultural exports to these two key trading partners to decline by US$1.8 billion and US$1.9 billion, respectively.
US agricultural exports to Canada and Mexico would decline more than US$9 billion and export revenue would fall US$12 billion if the US withdraws from NAFTA without ratifying USMCA, said the analysis.
Tariffs will also play a role in Japan and South Korea, as I noted in my column last November. US exports continued their remarkable growth in Korea last year. January-October exports were up 35pc in volume (200,666mt) and 47pc in value (US$1.44 billion). While Korea's imports from Australia and New Zealand have also edged higher in 2018, US beef's market share has increased sharply, jumping from 49pc to 53pc, says the US Meat Export Federation.
For January through October, exports to Japan were up 7pc from a year ago in volume (279,825t) while value increased 10pc to US$1.76 billion. Chilled beef exports to Japan were down 1pc to 123,712t but value increased 8pc to US$990 million. These gains were despite a much higher (38.5pc) tariff on US beef than for Australian and other countries' beef.
Transport, labour challenges
Two clouds hanging over the industry in 2018 are likely to remain this year. The first is the availability of a sufficient numbers of skilled workers to staff the US beef industry's hundreds of processing plants. This is the Number one issue facing the beef industry, according to most of the industry's 30 largest beef processors that I surveyed last November. Especially revealing was that companies made it clear that the shortage is hampering their ability to operate at maximum efficiency.
Another cloud is burgeoning transport costs caused by a nationwide shortage of truck drivers that appears to be worsening. In a business where the old adage is 'sell it or smell it', getting meat and poultry to customers and end-users on a timely basis is critical. Companies coped with the issue last year but at significant added cost. The shortage is likely to remain all year and continue to add to processors' cost of doing business.
Should beef demand at home and abroad remain strong, US beef processors can expect to repeat their record-breaking results of 2018. Tyson Foods, the US industry's largest processor in terms of sales, certainly thinks so. It achieved in 2018 what seemed impossible only a few years ago. It became the first beef processor to make more than US$1 billion in a year. Its beef segment reported operating income of US$1.013 billion for fiscal 2018 ended September 29. This was a stunning turnaround from 2015 when Tyson Beef had a US$66 million operating loss.
The record profits meant the segment had an operating margin of 6.5pc, versus 5.9pc in 2017. This author calculates that Tyson processed 6.895 million cattle in 2018 and made US$148 per head. It processed 6.76 million head in 2017 and made US$130 per head. It's hard to imagine that any beef processor anywhere in the world made as much as this last year.