A monthly column written exclusively for Beef Central by US beef industry analyst and commentator, Steve Kay, publisher of US Cattle Buyers Weekly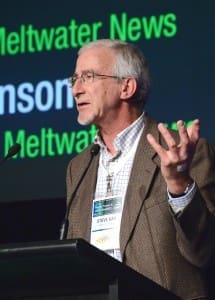 THREE resounding messages come out of my many years of covering the meat and livestock industries around the world.
The first is: never forget that all wealth to the industries comes from consumers. If they don't buy meat, the industries collapse.
The second message is that quality always pays. This was proven in the US even during the Great Recession and is being proven even more today.
The third message is that the industry must constantly present consumers with a value proposition. Value for consumers is price versus quality.
All three messages are of course intertwined. Consumers, whether they are in Australia or the US, want much the same thing when it comes to meat.
They want it to be tasty, nutritious, safe and reasonably priced. The price fluctuates more than the other points due mostly to supply fundamentals. For example, beef prices at the retail and restaurant levels in the US rose to record highs in 2014 after severe drought had shrunk the US cattle herd.
Those record prices had nothing to do with increased demand and they temporarily damaged beef sales by forcing consumers to eat more pork and chicken, which were much lower-priced.
That has changed somewhat so far in 2016 because US beef production is up 3 percent on last year and wholesale prices are down 16pc.
This has allowed US retailers to feature beef more aggressively, especially in February which is the weakest demand month of the year. The industry hopes that features for the May grilling season and through June will be even more aggressive.
Australia faces same concerns
Australia, with its own shrinking cattle numbers, will face the same concerns about high retail and restaurant beef prices and their impact on sales.
Similar concerns likely face the sheep industry. An alleviating factor for beef is that Australian exports this year will be down dramatically from 2015. But this will likely not prevent a decline in the amount of beef available to be consumed domestically.
The beef industry's best remedy to all this is to focus even more on improving the quality of what it produces, and on the value equation presented to consumers.
Australian processors and their suppliers are already doing this, as has been well documented in the past year by Beef Central.
CAB presents ever-larger premiums
Many in the US beef industry are doing the same. But no one entity has done more than the American Angus Association and its Certified Angus Beef branded beef program.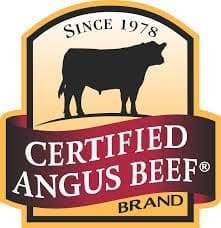 The 38-year-old program has not only addressed consumers' desires for consistent, high quality beef. It has returned larger and larger premiums over the conventional market for cattle producers.
US producers for years labored to get paid more for producing better-quality cattle. That's partly because grainfed cattle were sold live, on the average.
This has changed dramatically in the past 20 years. Packers now pay millions of dollars a year for high quality cattle sold on grids. Such premiums continue to increase because the demand for high quality beef also continues to grow.
Premiums for CAB-certified cattle were barely measurable for the first 19 years of the CAB program. But the second half of the brand's run shows increasing momentum and the rewards for hitting the CAB brand target have never been greater, even after 11 consecutive years of growing supply, says CAB.
A survey of CAB-licensed packers – Cargill, JBS USA, National Beef and Tyson Foods – showed they paid a record US$51.8 million in CAB grid premiums in 2015 and more than US$550 million over 20 years, says CAB.
These numbers do not count smaller premiums paid for cattle grading USDA Choice, or the USDA Prime premiums for the hundreds of thousands of cattle that supply the increasing demand for CAB Prime. The 3.6 million cattle accepted for the brand each year now account for 16pc of all North American grainfed beef, it says.
As CAB president John Stika notes, the premiums are all driven by consumer demand.
Another example of this demand is seen in the growing percentage of US beef that grades USDA Prime (the highest grade and the most marbled beef – roughly equivalent to AusMeat marbling score 3+). Year to date, grainfed cattle in the US have graded 5.7pc Prime – double the historical rate. Much of that increase is from improved marbling genetics, and ranchers are sharing closeouts that show what is possible, says Larry Corah for CAB.
He cites an example of an Iowa cow-calf and finishing operation that recently sent data to CAB on a load of home-raised cattle that graded 93pc Prime. Those results are exceptional but many feedlot managers these days say they've sold pens of Angus-type cattle that achieved a range of 20 to 25pc Prime, he says.
Corah cites two big reasons why USDA Prime is important to the beef industry: money and eating satisfaction.
Beef demand determines the future of the industry, and what drives people to eat beef is its unique flavor, in turn driven by marbling, he says.
As quality grade improves, so does eating satisfaction. Numerous studies also show that consumers are willing to pay premium prices for a satisfying eating experience, he says.
I can't think of a better way to reinforce the messages I began with, that quality always pays, by making consumers more satisfied and by putting more money in producers' pockets. That's win, win and more.