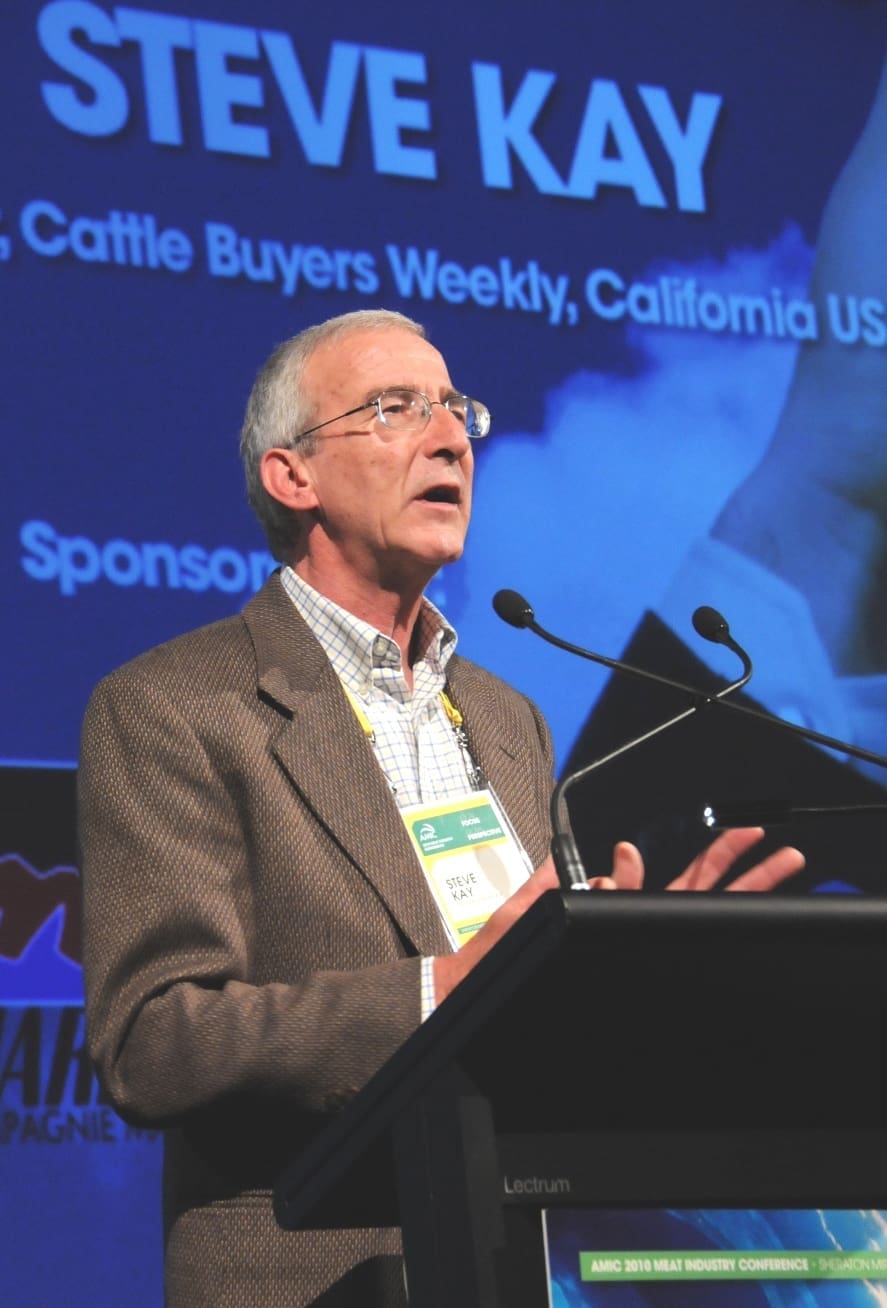 A monthly column written for Beef Central by US industry commentator, Steve Kay, publisher of US Cattle Buyers Weekly 
THE global beef trade remains dynamic in every sense of the word.
China continues to grow as a leading market for beef from Australia and other top beef-producing countries. Meanwhile, US beef holds a dominant position in South Korea and Taiwan, and a strong position in Japan, especially on a value basis.
Beef Central has written extensively about the Chinese market and just recently on its influence on global beef prices, so I won't dwell on all that. My only comment about prices is that while China is increasingly setting prices for some parts of the world, the US still sets prices for other parts. Putting it another way, China is a price-setter for certain types of beef and the US the price-setter for the higher quality beef.
Data on US beef exports in 2018 bear this out. Last year was one for the record books for US beef exports. They broke both the previous value and volume records, fueled by tremendous demand in South Korea, Japan, Taiwan and the ASEAN region. That's according to the US Meat Export Federation, which compiled year-end 2018 statistics released by USDA.
Beef exports reached 1.35 million tonnes, up 7pc from 2017, and exceeded the 2011 record by 5pc, says USMEF. Export value soared to US$8.33 billion, breaking the 2017 record by $1.06 billion, a 15pc increase. This meant that exports, which include cuts and variety meats, averaged US$6.17 per kilogram. I don't know what the average value of beef exported to China in 2018 was but I can't imagine it was anywhere close to the US value.
Values were even higher in the US's longtime leading market, Japan. Exports also increased 7pc in 2018 from 2017 in volume (330,217t) and 10pc in value (US$2.08 billion), says USMEF. The value topped US$2 billion for the first time in the post-BSE era. Exports to Japan thus averaged US$6.30/kg.
South Korea however was an even more spectacular market for US beef last year in a number of ways. Exports to Korea increased 30pc year-over-year in volume to 239,676t and increased 43pc in value to US $1.75 billion. This was US $526 million above the 2017 record and more than double the value total posted just three years ago.
This meant the average export price was US$7.30/kg. Chilled beef exports drove this value. They increased 19pc to 53,823t and climbed 29pc in value to a record US$525m, for an average of US$9.75/kg.
This illustrated US beef's surging success in the Korean retail and foodservice sectors, says USMEF. US beef accounted for 58pc of Korea's chilled beef imports in 2018.
There may have been no greater ag trade success story in 2018 than US beef exports to Korea, says USMEF president and CEO Dan Halstrom. Less than a decade after street protests opposing the reopening of this market, Koreans now consume more US beef per capita than any international destination, he says.
Taiwan however topped Korea in terms of overall value per kilogram. Demand there for US beef continued to surge in 2018, with exports increasing 33pc in volume (59,694t) and 34pc in value (US$550m) from the previous records set in 2017, says USMEF. This meant exports averaged US$9.21/kg.
Export value to Taiwan has doubled over the past five years, setting six consecutive records. US beef holds more than 75pc of Taiwan's chilled beef market, the largest share of any Asian destination.
US beef will continue to hold a competitive advantage in Korea because of the Korea-US Free Trade Agreement (KORUS). Since it was implemented in 2012, the import duty rate on US beef has declined from 40pc to 18.7pc and will fall to zero by 2026. US beef's main competitors also have free trade agreements with Korea but face higher duty rates than the US, including Australia (24pc), Canada (26.6pc) and New Zealand (26.6pc).
The opposite is the case in Japan. The US is Japan's largest beef supplier by value and a close second to Australia in volume. MLA says Australia accounted for 49 percent of export trade to Japan last year (330,000t) versus 42pc for the US (288,000t). But this position is tenuous due to a widening tariff rate gap between US beef and its main competitors, all of which secured tariff rate relief under the Comprehensive and Progressive Agreement for Trans-Pacific Partnership (CPTPP), says USMEF.
The pact took effect December 30, 2018 and reduced Japan's tariff on several countries' beef from 38.5pc to 27.5pc on fresh beef and to 26.9pc on frozen beef. These countries on April 1 will enjoy a second tariff cut in Japan down to 26.6pc on both fresh and frozen. They will see further reductions over several years that will eventually lower tariffs to 9pc. Japan's tariff on US beef imports remains at 38.5pc.
US sees first Argentinean beef in 17 years
A final footnote on the global beef trade: Argentine fresh beef landed in the US on March 1 for the first time in more than 17 years. A shipment of several metric tons of lean beef to be used for higher-end cuts and hamburgers arrived in Philadelphia.
Argentina received USDA approval to start exporting fresh beef to the US in late November last year. This was after a 17-year ban due to Foot and Mouth Disease concerns. Argentina now has a tariff-free quota of 20,000t per year and ten beef processing plants are eligible to export. Exports are likely to be 80pc lean manufacturing beef and 20pc premium cuts.