A monthly view of the North American beef industry with Steve Kay, publisher of Cattle Buyers Weekly, Petaluma, California.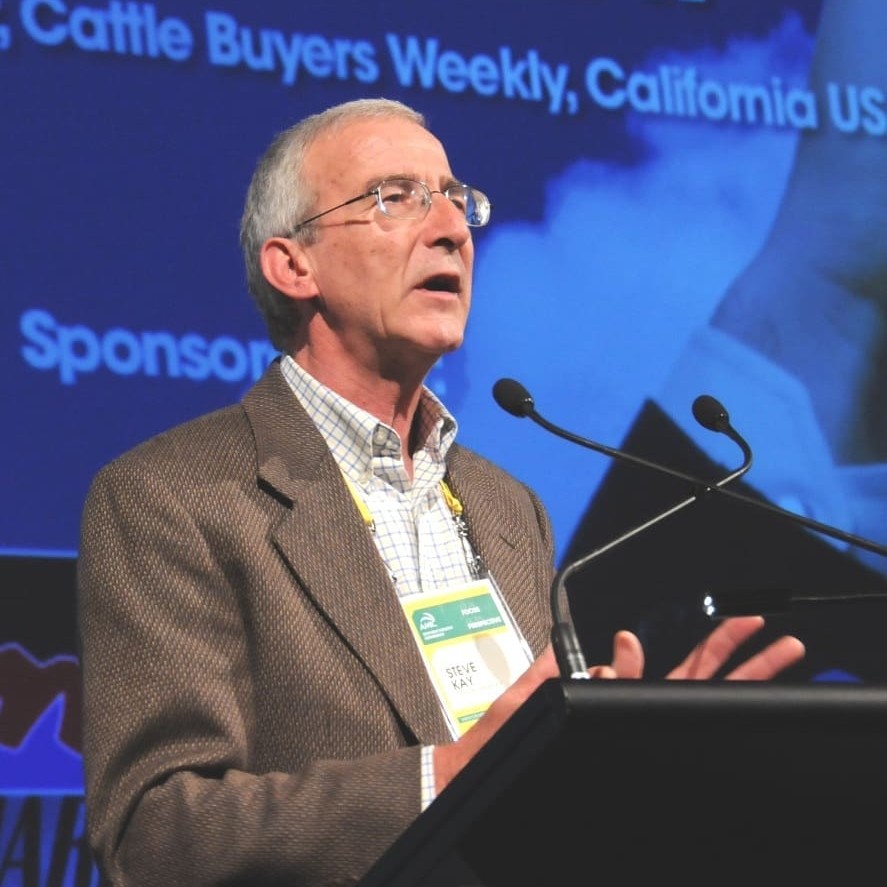 Politics has bedevilled the US meat and livestock industry for decades.
From President Nixon's infamous price freeze on beef in the early 1970s to new environmental restrictions in recent years, the industry is always battling one issue or another dreamed up by politicians.
It's hard to say which issues have damaged the industry most. But two stand out for me: federal support for ethanol production and mandatory country of origin labelling (COOL) for fresh meat products in grocery stores.
Both have added billions of dollars of costs to the industry and have been at least partly to blame for a shrinking US industry.
Support for ethanol began in the 1960s, when members of Congress from key farm states persuaded their gullible colleagues that ethanol was the "great alternative fuel" and would be the saviour of the American corn farmer.
The latter point particularly resonated. Corn prices were so low that growers got bailed out every year by the federal government to the tune of $20 billion or more in crop subsidies.
Farm state politicians saw ethanol as a way to create rural jobs and to jack-up the price of corn. A price hike was almost guaranteed because 99 percent of all of America's ethanol is made from corn.
There was one catch. Ethanol production was a money-loser from the start. So the federal government gave a US50c/gallon subsidy to refiners, which trickled back to ethanol makers, and also slapped a 54c/gal tariff on ethanol imports.
As if this wasn't enough support, the Bush Administration in 2005 and 2007 persuaded Congress to pass two laws that required gasoline (petrol) at the pumps to contain a minimum percentage of ethanol. Corn growers and ethanol makers must have thought all their dreams had come true. They now had a guaranteed, subsidised market for their products.
Few politicians of course thought about the impact on cattle feeders, hog farmers or chicken growers, who watched in dismay as the price of corn went from $2 per bushel in 2000 to $8 in 2008-2009.
The reason was simple. Ethanol's use of the corn crop went from a tiny proportion to 40pc by 2010. Yet what did the federal government do that year? It decreed that the amount of ethanol in gasoline should increase from 10pc to 15pc.
The industry continued to cry foul and prominent economists warned of a shrinking livestock sector (in the face of production losses) and higher food prices. The industry's "Food versus Fuel" campaign finally got the attention of key politicians in 2011 and the tide began to turn.
The first victory came when the industry persuaded Congress to allow the blenders' tax credit to expire at the end of last year, thus ending 30 years of subsidies to the ethanol industry. Also phased out was the import tariff.
However, the 15pc blending requirement remains in place, so it has become the new target. It, and the 10pc number were calculated when assumptions were that US gasoline usage would increase to 150 billion gallons in 2012 and 155 billion gallons on 2013.
Yet gas use peaked in 2007 and this year might be only 124 billion gallons. This means that more gallons of ethanol are chasing fewer gallons of gas, as The Wall Street Journal put it in an April 17 Op-Ed piece.
More and more members of Congress are finally realising the percentages are illogical and indefensible. Four members of the House of Representative last month introduced a bipartisan bill that would eliminate specific volume mandates and simply cap ethanol at 10pc per gallon.
It's a good start to finally level the playing field between ethanol and feed usage of corn. And if the US produces a record corn crop this year, corn prices might even decline enough for cattle feeders and hog farmers to make money.
COOL adds billions to livestock costs
The Country of origin Labelling saga hasn't run anywhere near as long. The first moves began in the mid-1990s. But it has added billions of dollars of costs to the livestock and meat industry since mandatory COOL was implemented in 2009.
Now it threatens to further sour relations between the US and its two most important trading partners, Canada and Mexico. Talk about an industry shooting itself in the foot. But the blame lies squarely with a tiny minority of livestock producers who persuaded a few politicians to support a bill to enact COOL.
Never mind that segregating foreign-born cattle and hogs, and labelling their meat as such, would add huge costs. Never mind that surveys showed consumers didn't care about such labelling. Never mind that Canada's cattle and hog sectors began to suffer as a result.
It was thus inevitable that Canada and Mexico would file a complaint against COOL with the World Trade Organisation, which then ruled in their favour.
Ordered to bring COOL into compliance with WTO rules, USDA this March produced proposed changes to the rules governing how COOL currently works. The trouble is, the changes will only increase the discrimination against foreign-born livestock and will add hundreds of millions of dollars of added costs to the US industry.
The US has until May 23 to comply. But its changes are unlikely to satisfy the WTO and certainly not Canada, which has already threatened to retaliate. Should the WTO declare that the US is not in compliance, the issue will move to Congress, where the original COOL law will have to be amended.
In fact, it will probably have to be gutted. So the 17-year COOL saga will continue for a while longer. I anticipate a bitter battle between supporters and opponents, be they producers or politicians. Such is the highly-polarized nature of American life.