A monthly column written exclusively for Beef Central by US beef industry commentator Steve Kay, publisher of US Cattle Buyers' Weekly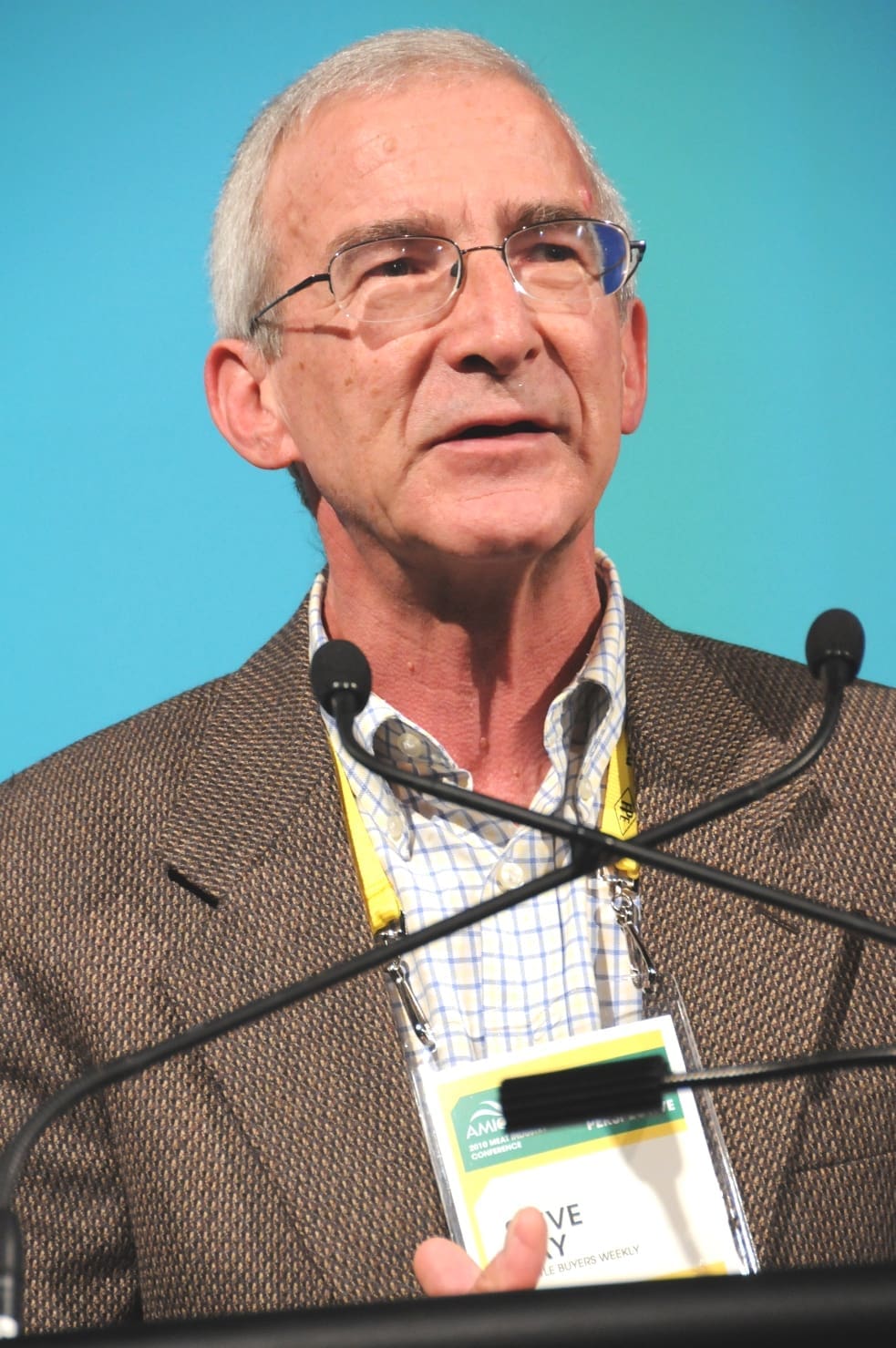 FOOD processing companies live and die by producing safe, high quality, nutritious food products for consumers.
The components for these attributes start on the farm or ranch, but the critical stage is the processing plant level, especially if that plant is turning a live beast or bird into a product that will eventually be consumer-ready. The action of every member of that plant is crucial in ensuring these components are met.
Within this system sits the vital role of government food inspectors. They offer another step in ensuring products are safe and in-compliance with a myriad of food safety regulations.
They also offer consumers official assurance that the food they are buying is safe. That's why USDA's Stamp of Inspection in the US carries a lot of weight. The same is true for the CFIA (Canadian Food Inspection Agency) stamp in Canada and the AQIS (Australian Quarantine and Inspection Service) stamp in Australia.
All major food-producing and exporting nations in the world have robust food safety regulations that are followed by companies and their plants. These are overseen by government inspectors who are expected to act in a highly professional and trustworthy manner. Nations must have both components to be able to export food, be it meat, grain, fruit or vegetables.
No wonder then that the Brazilian government and its meat and poultry industry were stunned to learn that a two-year investigation by federal police had uncovered apparent corruption between a few inspectors and plant personnel, and the apparent production of so-called 'tainted' products. That any of this is true is yet to be determined. Whether any of these products left Brazil appears unlikely. But the response by Brazil's overseas markets was swift, and severe.
Even though country bans on imports of Brazilian meat and poultry were quickly lifted, the damage had been done and will linger for months. Brazilian and global beef giant JBS SA said it was suspending production at ten of its 35 beef plants in Brazil for 20 days to ensure appropriate levels of supply as exports returned to normal. US rating agency Fitch claims that financial losses from the saga might reach US$4.8 billion. But its claim is if the investigation is significantly expanded, which seems unlikely.
Beef Central has extensively covered the corruption-based crisis so I won't repeat the details. I do though have questions. How did a federal police investigation go on for two years without any hint of it emerging earlier? Presumably the operators of the 21 plants under investigation and now suspended from exporting knew of the police investigation. Did they not conduct their own investigations? Did they find nothing whereas the police allegedly did? Or did they believe the whole investigation would just blow over?
Maybe we will eventually get answers to these questions. It will certainly be in Brazil's interest to examine precisely what occurred and why, to try and ensure nothing like this ever occurs again. That's the least the government and industry can do, given that Brazil's meat and poultry exports in 2016 totaled nearly US $14 billion.
This goal might remain elusive, given the country has 4837 meat and poultry processing plants, the geographically-remote nature of many of them and a country with a culture of corruption. However, I must point out that to date, only 33 meat inspectors have been removed from their jobs, pending investigation.
The US has more federally-inspected plants than Brazil. A total of 6200 slaughter and food processing plants, plus import establishments (including all points of entry), are overseen by 7800 inspectors who work for USDA's Food Safety and Inspection Service.
Nothing like what happened in Brazil has ever occurred in the US and never will. The same is true for Australia and Canada. All three countries have rigorous oversight systems in place in regard to their food inspectors.
The interruption to Brazil's beef exports so far has had limited impact on global beef market prices, or prices within most countries. Australia saw a brief lift in the price of some items, as Beef Central reported. In the US, wholesale prices for beef and live (grainfed) cattle prices were close to topping out anyway after a late winter-early spring rally that had nothing to do with Brazil's crisis.
The rally saw cattle prices advance US $13.30 per cwt on a live basis and US$23 per cwt on a dressed basis from average prices the first week of January, the lows so far this year. None of this was expected, especially as futures market prices from the start of the year were, and still remain, far below cash market prices. But cash prices likely peaked last week and might have put in their highs for the year.
Boxed beef prices (a composite of beef cut prices) also started their retreat after a huge rally. The USDA Choice cutout increased US$26.36 per cwt in five weeks. More than 70 percent of the beef the US produces is graded USDA Choice. So the rally gave a big boost to processors' operating margins.
The flipside was that it forced retailers to start raising their beef prices and feature beef less aggressively. This will continue during April, which is always a weaker month for beef sales than many think. The onset of better beef sales as the grilling season begins is still a long month away.
See this morning's separate opinion piece, "Brazil lifts export bans on three meat plants, but will international media report it?