AUSTRALIAN rugby league great and current national team head coach, Mal Meninga, OAM, has launched his own brand of sauces, condiments and barbecue-ready meat.
"Big Mal's First Grade" is a collaboration between the 43-Test Kangaroo and Peppercorn Foods and The Food Company.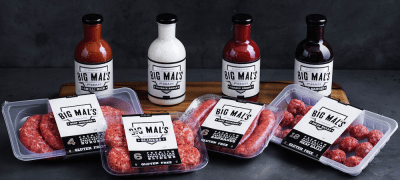 The range includes beef sausages, burgers, sliders and meatballs and various bottled sauces, and will be sold at IGA Supermarkets in Queensland and New South Wales.
The Kangaroos coach said a passion for family and barbecues were behind the move to launch his own meat brand.
"We love to gather around a barbeque. A good fire and a great feed allows us to connect as a family, as friends, as a team and as a community," he explained on the brand's website.
"In my family, this comes from my heritage. South Sea Islanders prepare the Hāngi by burying searing hot rocks and layering the food for a day of cooking, eating, laughing and playing…
"In Bundaberg, we grew up in three places each with their own grill – at home, at school and on the footy field. Especially the footy field!  At school and at the footy, the grill was used as a place to build community support through fundraising, a tradition that continues today. We didn't know how important it was at the time, we were just kids who loved to play and loved the smell of that sausage sizzle, our mouths watering and yearning for that first bite.
"When travelling around the world representing Australia, the team would continue the tradition of a great Australian Barbeque with Aussie tunes and a lot of laughs. It was always a real taste of home and some of my fondest memories from the sport. Now as a mentor, a coach, and a parent like so many on the sidelines of our children's teams, I am still easily lured by the smell of this great Aussie tradition."