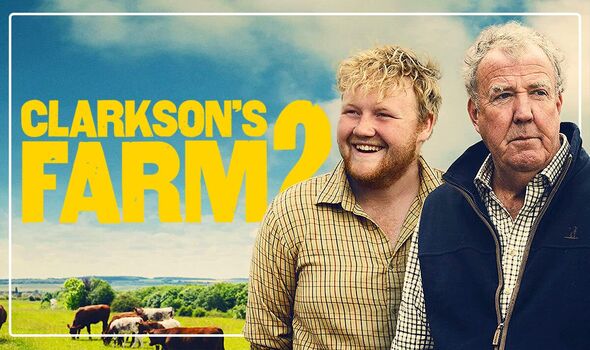 BRITISH television personality Jeremy Clarkson has delivered a big advertisement for beef in his latest series of Clarkson's Farm – using cattle to help his cropping operation manage the ever-rising cost of fertiliser.
The new season, which was released on Amazon Prime last month, sees Mr Clarkson move from sheep into cattle in a bid to open a restaurant on the farm, serving produce grown in the local area.
The show has become renowned for Mr Clarkson's battles with the local council in gaining planning approval to develop his farm – building a shop in the first season and restaurant in the second. He often references the drying up of farmer subsidies the United Kingdom is facing.
"Farmers are being told to diversify and he we are trying to do it," Mr Clarkson constantly says in frustration with the local council. A stance that has won him plenty of accolades among the UK farming community.
In purchasing the cattle, Mr Clarkson directs his complaints to another level of government. He highlights the free trade agreement between Australia and the United Kingdom as a driver for opening a restaurant.
"Boris (Johnson) has done the deal with Australia and no good can come from that as far as I can see. Cheap, rubbish beef coming in," he says to a team of people around him, who all nod their heads and agree.
"If we get grassfed beef, I can open a restaurant so I don't have to compete with the Australians."
Early stages of cattle production for Mr Clarkson present some issues as he battles a tuberculosis outbreak in his area with limited options to stop the protected badger populations spreading it into his herd.
He also has some issues getting his heifers into calf, with a reasonably unsuccessful round artificial insemination presenting him with the possibility of sending them to the abattoir – which is a hard prospect for the TV personality as he has given them names like 'Pepper'.
As a result, he decides to use a bull, which the local council allows him to do providing he puts a sign up saying "beware of the bull". Perhaps, buying the bull ends up being one of the most successful ventures in season two.
What is Clarkson's Farm?
Clarkson's Farm follows the well-known motoring journalist, from the hit show Top Gear, in his attempts to learn how to run the "Diddly Squat Farm", which he purchased 2008 and is based near the village of Chadlingham north-west of Oxford.
Bearing extremely limited farming skills himself, Mr Clarkson employed a manager for the first decade of ownership. But the manager retired and presented the media personality with a good television opportunity.
He and farm employee Kaleb Cooper develop a comical relationship, with a similar dynamic to his on-screen relationships with Top Gear co-hosts James May and Richard Hammond – without the extreme pranks like the one below.

Mr Cooper has grown up in the Chadlington/Chipping Norton area and is best known in the show for having only made the two-hour trip to London once in his life – where he was too scared to get off the bus.
Despite his unwillingness to travel, the early-20-year-old is extremely handy on the farm having grown up in the industry. He also has a series of contracting businesses and worked on "Diddly Squat Farm" before the series.
In other media articles, Mr Clarkson said the production team was looking for a farm hand with on-screen experience to be in the series and was not too successful. So, they took a punt on Mr Cooper who was seemingly a natural television star.
Mr Cooper and agronomist/farm consultant "cheerful" Charlie Ireland spend most of the series trying to make Mr Clarkson's ideas work. Mr Cooper teaches the practical side and Mr Ireland spends a lot of time making council applications.
The series is predominately about the farm trying to diversify its income and move away from a reliance on subsidies – which are drying up in the UK. At the end of the first series, he makes a £144 (AU$255.55) profit before subsidies. A profitability UK comedian David Mitchell famously make fun of in 2007 (language warning).
In the second series, they look to make a farmer cooperative to service a restaurant – for which they constantly struggle to gain planning approval from the local council.
Spoiler alert the restaurant finally becomes a reality with Mr Clarkson finding a loophole in planning regulations. However, media reports say it was promptly shut down after the series – with Mr Clarkson having no immediate plans of re-opening.
In the final episode, Mr Clarkson also takes a swing at the vegan community, making it clear that beef was at the centre of his menu and erecting a sign in the restaurant saying "yes, we have no vegetarian food".