GIANT Northern hemisphere meat processors JBS and Tyson have registered substantial trading losses for their financial quarters ended 31 March.
JBS SA, the world's largest meat producer, saw results plunge to three-year lows, despite the company's diversification strategy producing different proteins in multiple locations across the globe.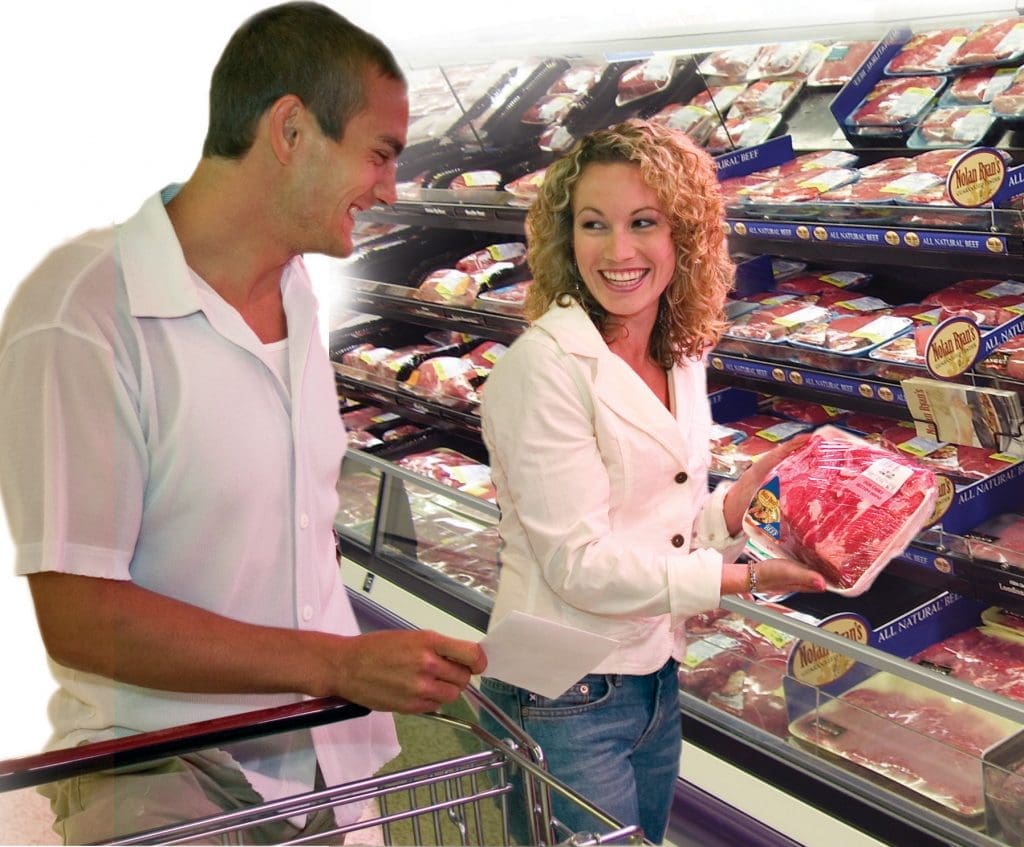 The trends are in direct contrast with trading conditions in Australia, where beef processors are now moving back to profit again for the first time in more than two years.
JBS's overall business (beef divisions in North and South America and Australia, plus chicken, pork and value-added businesses) surprised the market this week with a first quarter loss worth 1.5 billion Brazilian Reals.
This followed North American beef and pork giant, Tyson's announcement a few days earlier of a substantial trading loss for its last quarter.
"This is the first time in 12 years we face adverse conditions in all the countries we operate," JBS chief executive officer Gilberto Tomazoni said after the company's first quarter results were posted.
Worst hit were JBS's US beef division, with net revenue down almost 6pc and adjusted pre-tax profit down 97pc, year-on-year, and the company's Brazil beef business, where revenue was back 15pc and adjusted pre-tax earnings down 76pc compared with the same time last year.
JBS's Australian operations (beef, lamb and pork processing, plus the Huon Aquaculture salmon farming and Primo Smallgoods divisions) also had a tough quarter with net revenue at R$7.2 billion (-2.3pc year-on-year) and adjusted earnings at negative R$17.7m. The result partly reflected the 'lag' in grainfed cattle purchased at much higher prices late last year, and a currency effect.
However conditions in Australia, unlike other profit centres, are on the improve.
Domestic Australian market sales, accounting for 40pc of the division's total revenue in the quarter, were 9pc higher than the same quarter last year, driven by higher growth in sales volume. In the export market, JBS Australia's net revenue increased by 1pc compared to last year, mainly explained by the greater demand from the Asian market.
Net revenue from the Australian beef business was stable compared to the same period of the previous year, due to a lower demand in the domestic market, offset by a higher export volume, shareholders were told. The EBITDA margin for the Australian business contracted, given the high purchase price of cattle available in the feedlot, which remained at high levels for most of the quarter.
On the other hand, cattle prices have been declining, due to the greater availability in the market as herd rebuilding comes to an end, shareholders were told.
Tyson, Brazil Foods follow trend
US beef and pork processing giant Tyson Foods blamed slowing consumer demand for its loss for the quarter ended March, sending shares 16pc lower on the NYSX.
It was Tyson's first quarterly loss since 2009.
The weaker-than-expected result indicated cash-strapped US consumers were cutting back on meat spending in a high-inflation environment, while the shrinking US cattle herd due to drought was forcing Tyson (and similarly, JBS) to pay more for US livestock, eroding margins.
Tyson's costs to buy live US cattle increased $305 million in the first quarter and its beef unit's operating margins fell to 0.2pc from 12.7pc a year earlier. The company forecast its full-year beef margins at minus-1pc to plus-1pc, compared with its previous forecast of +4pc.
As this earlier article illustrates, processor margins in Australia are rising again, as cattle supply improves and livestock prices moderate, after two years of negative margins on processing in Australia.
JBS's global chief executive officer Gilberto Tomazoni said in the last quarter the company faced high input costs, persistent inflation, and supply and demand imbalances, in addition to being a traditionally weaker period for the global protein industry.
"In the US, we faced high cattle prices and a compression of margins. Additionally, commercial and industrial performance fell below our expectations, which are issues that have already been addressed," he said.
The upcoming quarters in the US market were historically stronger, with the northern hemisphere summer grilling season approaching, when the consumption of protein and value-added products is heightened, shareholders heard.
Global logistics conditions were also improving, with a reduction in container costs boding well for Asian exports, Mr Tomazoni said.
"In Australia, the cattle cycle is starting to show favourable signs, with continued improvement in supply expected throughout 2023," he said.
"In Brazil, the resumption of China exports, new export authorisations in the US, Canada, the Philippines and Mexico, as well as strengthened domestic supplier relationship programs, provide the JBS Brazilian business beef with a strong outlook in the months ahead."
Earlier this week Brazilian poultry and pork processing giant Brazil Foods (BRF) reported a loss of 1.24 billion reais (US$247.84 million) in its first quarter, citing high grain prices and an over-supplied global chicken market.
Wall Street Journal dismisses US packer collusion
Meanwhile the influential Wall Street Journal published an interesting editorial item this week pointing to latest US meat processor losses as evidence that there is no collusion occurring amongst the major players in the US meat industry.
Noting Tyson's first quarterly loss since 2009, the Wall Street Journal asked: "Remember when President Biden and progressives last year accused meat packers of colluding to fatten their profits? Are they now conspiring to lose money?"
The WSJ suggested to President Joe Biden that the sudden turn-around in Tyson's balance sheet (JBS results had not been posted at that point) was a "lesson in market economics."
"Tyson's stock plunged after it reported anaemic sales and downgraded its forecast," The WSJ said. "The quarterly loss at the largest US meat supplier marks a stunning reversal from 2021 and early last year when it earned record profits amid a run-up in meat prices. What happened?
"Well, meat supply increased as US packers ramped up production during drought and increased wages for employees to meet demand. But producer costs for cattle and chicken have remained elevated. At the same time, consumer demand for pricier cuts of beef and pork has declined as inflation ate into purchasing power. All of this has shrunk Tyson's margins," it said.
The WSJ also noted President Biden had claimed that rising US meat profits reflected "the market being distorted by a lack of competition" and "capitalism without competition isn't capitalism; it's exploitation."
Noting that Tyson's stock has fallen by "nearly half over the past year and is trading at the lowest levels since 2015," the WSJ said, "This doesn't look like an antitrust conspiracy or market oligopoly."
In response to a perceived lack of competition in US meat processing, the US government has thrown hundreds of millions of dollars at smaller independent meat processors to support the construction and expansion of processing facilities.
How those projects fare heading into a period of negative profitability in US meat processing will be interesting to see.