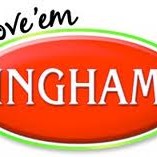 Chicken king Bob Ingham has announced plans to sell his business, Ingham's Enterprises, the nation's largest integrated poultry producer.
With annual sales exceeding $2 billion, a successful Ingham's sale would rate alongside the 2007 JBS takeover of Australia Meat Holdings as the largest meat protein play in Australia's history.
There was considerable chatter around the red meat industry a year or more ago that JBS Australia might mount a private bid to buy Ingham's.
It's an easy and compelling theory to follow, because such a move would have mirrored JBS's extension into white meats in North and South America, headlined by the business's purchase of the huge Pilgrim's Pride poultry business in the US.
The Pilgrim's Pride investment has proved to be one of the Batista family's less successful business plays, turning huge losses in its early years.
Local JBS contacts deny any interest was shown earlier by local management in Ingham's, but also said they could not rule out some level of discussion having taken place between Brazil-based Wesley Batista and the Ingham camp.
Some onlookers have interpreted this week's public announcement by Ingham's of a sale process as an indication that earlier private discussions with one or more prospective buyers may have dissolved.
Bob Ingham, the long-standing and sole shareholder of Ingham's Enterprises, said his decision to sell marked the next phase for the ongoing development of the company.
The day-to-day operations of the company will continue as usual under the direction of chief executive Kevin McBain and his team.
Investec Bank (Australia) has been appointed to manage the process of identifying a suitable buyer from a broad range of potential bidders. Speculation has already started that the business may fall into foreign investment hands. The sale process is expected to take several months.
Unlike the sale of AMH as part of US Swift and Co back in July 2007, at the peak of the global financial boom, the investment environment today is far more subdued, and analysts suspect it will be tough going to realise a competitive price for the Ingham's business.
Ingham's Enterprises was founded in 1918 and is Australasia's largest integrated poultry producer with annual sales of more than $2 billion in 2012. The businesses has state-of-the-art production and processing facilities throughout Australia and New Zealand and produces a wide range of fresh and further processed chicken and turkey products, as well as being a leading producer of animal stockfeeds.
No sale price was mentioned in yesterday's statement.