THE world's largest red meat processor has delivered a sp@nking result for shareholders in financial year performance announced today.
JBS SA, parent company of JBS Australia, reported net revenue for the year ended December 30 of A$43.6 billion – 23 percent higher than in 2012.
Consolidated pre-tax earnings reached A$2.9 billion, up 39pc on the previous year, while net income reached A$436 million, 29pc higher.
"Each and every one of our business units without exception came up with better results last year when compared with the previous 12 months," JBS global chief executive Wesley Batista told the market.
In a breakdown of JBS's key global divisions:
JBS Mercosul, the company's South American operations, recorded net revenue of A$12.1 billion, up 43pc when compared to 2012. Pre-tax earnings were A$1.27 billion, up 9.8pc. The availability of cattle remained high and beef exports registered strong revenue growth, on the back of a currency which devaluated 13pc during the year.
JBS USA Beef, which includes the company's US, Australian and Canadian operations, produced net 2013 revenue of A$20.7 billion a 6.5pc increase over 2012. Pre-tax earnings were A$417 million, a 68pc increase. Note that since 2008, JBS has not provided separate financials for Australian processing and feedlot operations, instead rolling them into the broader US Beef division figures
The JBS US Pork division posted net revenue of A$3.9 billion, flat on the previous year. Pre-tax earnings were A$252 million, an increase of 21pc.
JBS USA Poultry (Pilgrim's Pride) had its best year in its history, posting net revenue of A$9.35 billion, 3.6pc higher than the previous year.
In commentary about the performance of the US beef division, including Australia, the report said the positive results registered during the year were a reflection of the focus on operational efficiency, costs reduction and expansion in deals with key customers.
"Operations in Australia continue to deliver solid and consistent results, influenced by strong demand from Asian countries, especially China, which imported 58.9pc more meat from JBS Australia in 2013 than it did the previous year," the report said.
Positive horizon ahead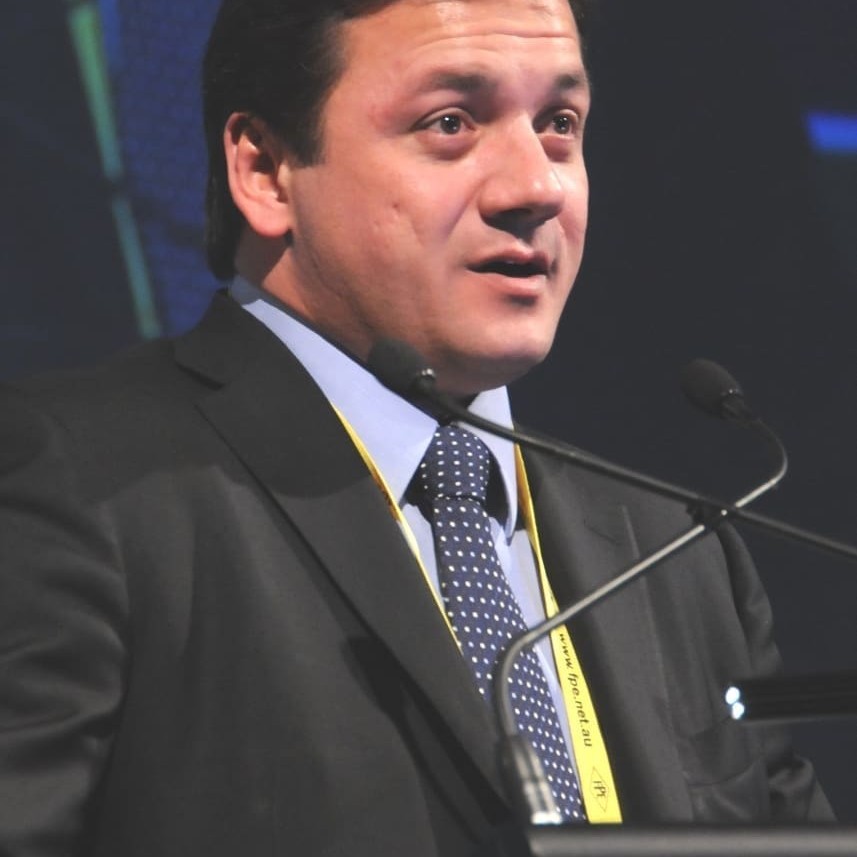 Wesley Batista said the company observed movements in the global economic scenario as 2013 progressed which indicated a 'positive horizon' for the JBS business.
"The US economy continues to progress, Europe looks to have turned the corner and is entering a period of recovery, and the increase in per-capita income and urbanisation in the emerging economies increases the demand for all meats," he said.
"Without a doubt, all these aspects are worth a mention. However, what comes from the market is beneficial to JBS and to all the other players in our product category. It's because of this that what really motivates us are not external factors, but what we can do in-house in each one of our businesses around the world. Our total attention is dedicated to what we can influence and control," he said.
"It's what we decide inside our company which drives us, and not what is happening in the market."
The global economic scenario looked favourable, however, Mr Batista said.
"We believe that the recovery of the US$ has not yet ended. Our feeling is that the US$ will continue to strengthen in relation to the Brazilian Real and that our exports, as well as the valuation of our assets, will continue to benefit."
It was worthwhile noting that the company's global exports (product not consumed in the country of production) last year were about A$13.3 billion, an increase of 20pc over 2012.
This A$2.2 billion increase in 12 months was due essentially to two factors:
the increase in consumption and demand in emerging markets like China, and
the increase in the number of countries that JBS is exporting to. More than 150 nations receive JBS products from a production platform consolidated in the most competitive regions in the world, Mr Batista said. "This fact demonstrates a consistency in our exports that guarantees access to 100pc of the consuming markets."
This calendar year, JBS is projecting export sales for the company to grow another 20pc, to around A$16.6 billion. In the company's US division, it expects the offer of (US domestically-produced) beef and pork will remain tight in relation to demand, in a scenario similar to that of 2013.
"We believe there is space for price adjustments without affecting demand and consequently improving our margins in both operations. In the case of chicken, availability should remain stable in relation 2013. Finally, Australia will continue to attend the increasing demand from the growing middle classes in Asia," Mr Batista said.
"For 2014, JBS remains positive about the recovery of consumption in the developed economies, which coupled with the constant increase of protein demand especially in emerging economies guarantees a promising environment for the meat industry for year," he said.
"The management of JBS is positive that the company will outperform its achievements of 2013."
Convenience trend
Mr Batista noted that the word "convenience" was more and more present in the JBS business.
"A tendency observed in many countries is that people look for more convenience and practicality in food. Translated for our business, this means offering to our customers more customised products, easier to prepare and more value-added."
Based on this trend, a new division called JBS Foods was created last year.