MEAT protein giant JBS has taken a startling and unexpected step in a new direction in the global food industry, outlaying A$546 million to buy Australia's second largest aquaculture-based salmon producer, Huon Aquaculture.
In a statement issued by the Brazil-based parent company overnight, JBS said it had entered into an agreement with the ASX-listed Huon Aquaculture Group to acquire the company for $3.85 per share, representing an enterprise value of A$546million.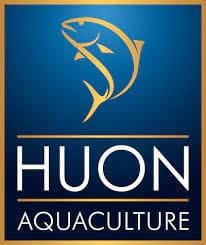 Huon Aquaculture has been the subject of considerable market speculation since June over its future, with discussion around capital raising or possible sale.
The move takes JBS deeper into the animal protein market, if in a radically new and surprising direction.
JBS already has enormous investments in beef, lamb and pork production in Australia, North and South America, as well as chicken in North American markets, and has capacity to slaughter goats as well in Australia. While the company is understood to trade seafood products in some markets overseas as part of its trading and wholesale activity, this is believed to be JBS's first venture anywhere in the world into fish or seafood based protein production.


The decision aligns closely with JBS's stated intention to grow its value-added foods business, directed primarily through its SEARA division.
JBS already has extensive red meat cold storage, distribution, sales and marketing channels in place across global food markets, which could easily accommodate salmon products if required.
Just two months ago, JBS made another major acquisition in the Australian protein market, buying large pork processing and supply chain business Rivalea.
Huon's board of directors, including the major shareholders Peter and Frances Bender who control 53pc of Huon's shares, have unanimously recommended that all remaining shareholders vote in favour of the scheme, JBS said in its statement. An independent expert had confirmed that the transaction was in the best interests of Huon shareholders, it said.
Huon is Australia's second largest salmon aquaculture company with vertically integrated operations in Tasmania spanning hatcheries, marine pen-based farming, harvesting, processing, value-adding, marketing, sales and distribution. Established in 1986, the company has invested more than $350 million over the last five years in operational infrastructure and sustainable practices through the salmon production cycle, positioning the company for profitable growth, JBS said.
Huon's primary output includes whole fresh salmon, salmon fillets, portioned MAP-packaged salmon products and other smoked and value-add products for the domestic and export retail and food service channels.
"This is a strategic acquisition, which marks the entry of JBS into the aquaculture business," JBS's global chief executive Gilberto Tomazoni said in this morning's statement.
"We will repeat what we did previously with poultry, pork and value-added products – to make our portfolio even more complete," he said.
Huon had 33 years of experience in sustainable production, with superior technology and high quality products that are widely recognised by the Australian consumer, in a sector with excellent growth prospects around the world. Aquaculture would be a new growth platform for the JBS businesses, Mr Tomazoni said.
The transaction is still subject to approval of Huon shareholders, but has received Foreign Investment Review Board approval.
In late July, the financial market was speculating that Huon Aquaculture was entertaining offers from a number of suitors interesting in acquiring the struggling salmon-farming firm.
Huon has projected a harvest of 35,000t of salmon this financial year, with operating earnings for 2021 expected to be $15-20 million.
However the company was hit hard by the COVID-19 pandemic, reporting a statutory loss of $95m for the six months ending 31 December. It has $120 million in debt on its books, giving it a gearing ratio of 43 percent.
Even with a recent fundraising round that brought in $60m, heavy debt was seen by analysts as the biggest reason for the potential sale.
New Zealand-based seafood company Sealord was also identified as a potential buyer, as was West Australian mining magnate Twiggy Forrest, who earlier purchased 7pc of the Huon company's shares for around $20m through his Tattarang Agrifood group.
In a market update provided to the ASX in June, Huon announced an extension of its strategic review, first announced in March, as it "continued to assess potential corporate-level transactions."
"The company is currently facilitating due diligence by select interested parties (with customary confidentiality obligations in place) in order to explore whether a transaction could be consummated for the benefit of shareholders," it said.
Tasmanian salmon farmers have faced growing opposition from environmental groups opposed to commercial-scale aquaculture in the region, due to effluent contamination from intensively-managed fish in sea cages located in the region's pristine estuaries.
The deal, once approved, is expected to be completed in late 2021.