THE world's largest animal protein producer, JBS, has announced an investment worth A$138 million (US $100m) in lab-based cultured meat production.
The move follows JBS's earlier investments in plant-based meat substitutes.
JBS's move into what it terms 'cultivated' meat includes the acquisition of Spanish lab-based protein pioneer Bio Tech Foods, the construction of a plant in Europe and the implementation of a Research and Development Centre in Brazil.
The new business will operate under the flag of JBS Global's Luxembourg division.
The acquisition marks the company's entry into the cultured protein market, based on the production of food from animal cells. It will include an A$57 million investment in the construction of a new production facility in Spain to scale up production. JBS also announced the establishment of its first Centre for Research and Development in Biotechnology and Cultivated Protein in Brazil.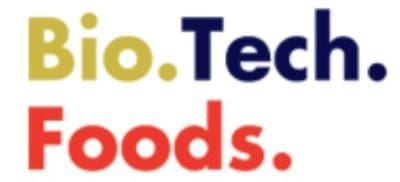 A company statement to investors said BioTech Foods was one of the leaders in the development of biotechnology for the production of cultivated protein. Founded in 2017, the company operates a pilot plant in the Spanish city of San Sebastián, and is expected to reach commercial production by mid-2024 when the cultivated protein will reach consumers in the form of various prepared foods, such as hamburgers, sausages and meatballs, "with the same quality, safety, flavour and texture of traditional protein".
The technology has potential not only for the production of beef protein, but also for chicken, pork and fish, JBS said.
Under the terms of the transaction, JBS will become the majority shareholder of BioTech Foods.
The closing of the transaction is subject to the confirmation from Spain's foreign direct investment authorities.
Through its investment in the Cultivated Protein Research Centre in Brazil, expected to start next year, JBS said it intended to develop new techniques that accelerate scale gains and reduce the production costs of cultured protein, anticipating its commercialisation in the market.
JBS said the two initiatives aligned with the company's strategy of expanding its platform of new forms of protein production, as a reflection of new consumption trends and population growth in the coming decades.
Asked in an earlier investor briefing whether JBS's previous investment in plant-based protein manufacture reflected a lack of confidence in conventional animal meat production, global chief executive Gilberto Tomazoni said such investments should be seen as additional to, rather than in place of conventional animal-based meat production. It did not dilute the company's focus on animal protein production in any way, he said.
JBS in 2019 joined fellow meat processing industry giants Cargill and Tyson with its first investment in the plant-based meat sector, via its purchase of Planterra Foods. In June this year, it finalised a second deal to purchase Europe's third-largest plant-based food manufacturer, Vivera. JBS's Seara value-added division has since added other plant-based product lines including refrigerated burgers, ground 'meat', and meatballs under the OZO and Incrivel brands.
In August, JBS said it had spent US$ 2.2 billion on acquisitions since 2020.
Huon salmon deal completed
In separate JBS financial news this week, JBS Australia has confirmed it has now officially taken 100pc ownership of Tasmanian salmon producer Huon Aquaculture.
The completion comes after reaching the official Implementation Date and paying $3.725 per share for Huon's stock.
In a statement, JBS said it was looking forward to working with Huon's 850 employees to strengthen the business, and identify new growth opportunities.
"Huon is a fantastic business with strong capability and expertise, supported by quality assets and operations. I have spent last week touring Huon's facilities and am truly in awe of the skills and expertise that Huon employees possess," JBS Australia chief executive Brent Eastwood said.
"JBS, through its strong and extensive domestic and global customer base, processing capabilities and global sales and marketing efforts will strengthen Huon for the benefit of all staff, their families and the broader Tasmanian economy."
Philip Wiese, who has been with Huon for 14 years and is an expert in how to manage and operate the business, has been appointed CEO.
"JBS has a proven track record in investing and growing Australian businesses. We know JBS sees Huon as a long term investment and will bring its ideas, market contacts and investment prowess to Tasmania for the benefit of so many," Mr Wiese said.
"Having spent the last week with Brent and the JBS team, I have total confidence in the positive trajectory of Huon and what we can achieve together. There is a positive buzz and enthusiasm amongst the Huon workforce this week, who are really excited about JBS coming on board."
"It is very much 'business as usual' as Huon enters the busy summer farming season," Mr Eastwood said.
"Spending this week in Tasmania with the Huon team was a great opportunity to explain to them first-hand that their expertise combined with our investment capability and experience, are a perfect partnership to take this business forward. We want to invest in Huon and use our global contacts to open up new export markets."
JBS said it will work with the local team to integrate Huon into the global JBS sustainability strategy. This includes committing to net-zero by 2040 and having an uncompromising commitment to social responsibility, animal welfare, people safety and environmental sustainability.
Responding to concerns over the environmental impact of sea-based salmon farming, JBS said it recognised that sustainability is a science of research, analysis and continuous improvement and that businesses must constantly strive to minimise environmental impacts and preserve precious natural resources for the benefit of future generations.