GLOBAL meat protein giant JBS is in a mood for growth, shareholders were told as the company delivered record pre-tax earnings for its second quarter of R$5.1 billion – the equivalent of $1.89b in Australian currency.
The pre-tax earnings figure was up 20.3 percent on the same three-month period last year, and was the largest EBITDA figure ever recorded by the company.
JBS is the world's biggest animal protein producer, with beef processing interests in North and South America and Australia, pork interests in the US and chicken interests in Brazil and the US. The company also does enormous value-adding work through its SEARA division in Brazil, and smaller businesses like Primo in Australia.
Net revenue for the quarter ended June 30 was R$50.8b (equivalent to A$18.8b), a 12.5pc increase over the same quarter last year. Gross profit totalled R$7.9b, 13.6pc higher than last year.
The company reduced total net debt during the quarter by US$823m, due to the strong cash generation from its businesses.
Growth prospects
JBS global president Gilberto Tomazoni told shareholders and market analysts overnight that JBS was in an 'excellent moment' to accelerate its growth.
"The global protein market grows at a rate of two percent per annum, supported by an increase in population and income per capita primarily in Asia," he said.
"In previous quarters, we have already seen significant growth in protein consumption in Asia, and the outbreak of African Swine Fever in many countries is contributing towards increased export flows, and opens opportunities to accelerate the growth of our value-added businesses."
Value-added business
Mr Tomazoni emphasised the company's move into value-added products, saying as leaders in the meat industry, JBS aimed to anticipate trends and new possibilities, investing in innovation and value adding for consumer convenience and other reasons.
"Recently, we launched three options of 'flexitarian' sausages and products that combine meats and vegetables through our Primo brand in Australia, the market leader in the region," he said.
At Seara (JBS's dedicated value added protein division in South America), the company has launched the Incredible Burger pattie – its first product made with plant/vegetable protein – already available in the retail and foodservice channels.
"We are in a very comfortable position to analyse potential growth opportunities that present synergies with our businesses and drive sustainable development, by leveraging our value-added and brand strategy, without compromising our debt and leverage objectives," Mr Tomazoni said.
Beef operations strong in US and Australia
In North America and Australia, JBS's beef operations remained strong last quarter, sustained by local demand and gains in export volumes, he said.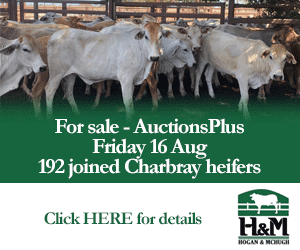 Within the company's JBS USA Beef division (including beef and lamb operations in Australia, and beef in Canada), the company reported net revenue of R$22.1b for its second quarter ended June 30, a 9.5pc increase on the previous year, and pre-tax earnings of R$2b.
In US currency terms, JBS USA Beef division net revenue totalled US$5.6b in 2Q, slightly higher year-on-year, reflecting a 5.3pc increase in volume sold, offset by a 4.3pc reduction in average prices. This was impacted to some extent by an 8.4pc depreciation in the Australian dollar versus the US$ during the period.
Pre-tax earnings for the USA beef division were US$503m, 11.8pc lower than same period last year, impacted by lower US exports and by the maintenance of US cattle prices at higher levels during the first half of the quarter, as a result of climate conditions.
"Operations in North America continued to deliver strong margins," Mr Tomazoni said. "In the domestic US market, despite the delayed start of the grilling season due to atypical weather conditions for this period (see analyst Steve Kay's recent comments), demand for beef in 2Q19 remained strong, boosting sales notably in the second half of the quarter," he said.
The US market remained robust, with historically low unemployment rates, which positively contributed to stronger demand for JBS products.
"The company believes that the fundamentals for the beef industry continue to be solid and should remain so in the coming quarters," Mr Tomazoni said.
"In Australia, the main highlight was the increase in beef and lamb exports directly to China, which grew 68pc in volumes and 85pc in sales year-to-date, when compared to 1H18," he said.
JBS´s prepared food business in Australia, Primo Foods, continued to lead the market in its main product categories, adding important results to the JBS USA Beef division bottom line. For the quarter, volumes for Primo increased 6.6pc over last year, the company said.
Other divisions
In other JBS divisions around the world, its Pilgrim's Pride US chicken processing business delivered pre-tax earnings of US$349m for the quarter, an increase of 24pc year-over-year, reflecting a more balanced supply demand scenario.
In the US pork processing operations, despite higher raw material costs and increased supply of pigs, pre-tax earnings were down 2.5pc year-on-year, while net revenue was 18pc higher.
In South America, JBS Brazil beef saw pre-tax earnings of R$336m, 4.1pc down on last year, while net revenue of R$7.17b was 15pc higher, having experienced positive international results with increased volumes and sales prices.
Brazil's  Seara value-added division posted pre-tax earnings of R$563m, up a colossal 148pc on last year, and net revenue of R$5.1b, 24pc higher, given price increases in processed foods locally, as well as higher prices and volumes in the export market.
For the quarter, about 75pc of JBS global protein sales came within the country in which the product was produced, with the remaining 25pc came from exports.