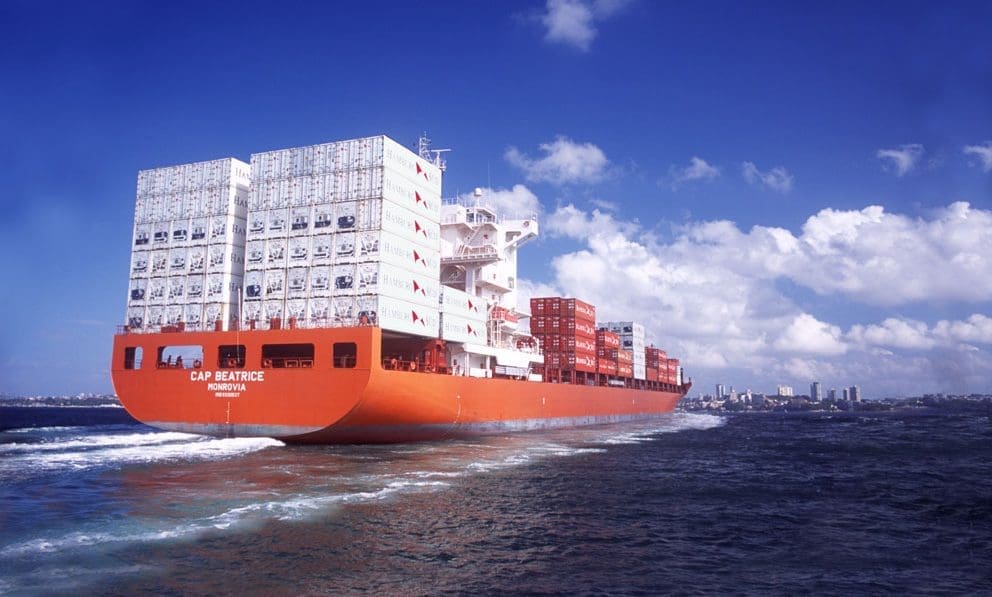 LIKE all food exporters, global protein giant JBS is being buffeted by international supply chain challenges, higher costs and delays – but the effects and severity differ by region, the company told an investor briefing held last week.
The briefing followed the release of JBS's full financial year results, showing record revenue and pre-tax profits for its 2021 trading year ended 31 December.
Across the company's beef, pork, chicken and value-added divisions in North and South America, Australia and New Zealand, JBS reported net revenue last year at a record US$65 billion, up 29.8pc on the previous year. Adjusted pre-tax earnings reached a new record of US$8.5b while net income was up 345pc, year-on-year.
During questions, analysts asked about global supply chain challenges, particularly in light of recent developments including Russia's attack on Ukraine.
JBS global chief executive Gilberto Tomazoni said the supply chain situation differed from region to region.
"In general, we have faced challenges since the start of COVID, and it's still not normalised," he said.
"As part of that, the limited availability of shipping containers was something that happened in all of the regions in which we operate. We have a very close relationship with our shipment companies and try to find solutions for each of these restrictions, when they occur.
"But we are seeing a build-up in terms of stock, holding higher stock levels than normal because of the restrictions in logistics. Its no different in Brazil than it is in Australia, but now with the war in Ukraine, we face additional challenges. Fortunately our exports specifically to Russia are very small compared to our activity in terms of export to other markets, and does not really make a big impact in our results."
Chief executive of JBS's US beef division (including company operations in Australia) André Nogueira said on top of the issues with shipping lines and container availability, port congestion continued with little improvement in recent months.
"So the situation continues, and it's a day-by-day challenge on top of much, much higher cost that we ever saw before to move chilled and frozen meat," Mr Nogueira said.
"The cost (of each shipment) is now very, very high, but its not only about the cost – there is a serious limitation in access to containers, but the ports in the US on top of that are experiencing high levels of congestion. It's a big challenge now – that's why exports could have been much higher."
In Brazil, the most serious problems were experienced last year, but were now becoming more normalised, analysts were told.
Inflation to curb consumer spending
Responding to a question about the impact of the Russia Ukraine conflict on global protein trade, Mr Tomazoni said the inflationary impact would not be related to just one region or another, or one sector or another – it would be a global challenge.
"But it could be labour costs in one region, while logistical costs, energy and fuel costs and commodity costs could be bigger in others," he said.
"In JBS's case, our response is to focus on things that we can control – managing our internal costs, manage our mix, and manage our opportunities for position in the markets and commodities."
While JBS took a global approach in terms of this strategy, each region would execute locally, he said.
"But we see that our main way to face this challenge is use our culture, because we have a decentralised company, we give a lot of autonomy to our business unity, each one of the leaders of the business units has the autonomy to manage the situation. In this situation your ability, and your speed or reaction makes a lot of difference, and we strongly believe that this could be an advantage for us."
US Beef division's André Nogueira said the impact of inflationary costs was being felt by everyone.
"Inflation is everywhere – the pressure is very, very strong. In the US beef division, our costs have been 30pc to 40pc higher than they were two years ago, before COVID.
"The answer for that is twofold: one, have strong risk management to deal as best we can with the issues like grain price (which has risen sharply since the events in the Ukraine), and make sure that we are communicating with our customers about the reality of rising costs in freight, packaging, labour and the grain market. It's not only about grain, but all the other costs, especially in the US, where our operational costs have risen because of the labour shortage, byt attempting to run more and more efficient every day."
Mood for growth in aquaculture
Several questions explored the company's diversification strategy, and recent move into fish and alternate proteins, through its acquisition of businesses like Australian farmed salmon producer Huon Aquaculture.
JBS was originally a Brazil-focused company specialising in one type of protein (beef) but had evolved into a global food company with a diversified footprint in many types of protein, across different regions, analysts were told. Many of these were value added.
The company last year made seven strategic acquisitions worth around US$2.1 billion.
"This allowed us to increase our relevance in segment and business where we see significant growth opportunities," Mr Tomazoni said.
"The purchase of Vivera, for example, has positioned us as a leader in Europe's plant-based protein market, providing a structure to leverage growth and synergy within our global plant-based operation."
The acquisition of Australia's Huon Aquaculture marked JBS's entry into the global aquaculture market, providing a solid foundation for global expansion.
"In terms of where we want to grow, aquaculture is clearly a focus – we see that seafood has the biggest consumption per capita in the world, and growth is higher than the other meat proteins. And we see that wild fish catch will be restricted," Mr Tomazoni said.
"Not only will wild caught fish not continue to grow, it may decline. Aquaculture will be needed to supply the global demand," he said.
"With the acquisition of Huon we entered into the fish protein segment. And we entered in the right place, because in Australia we have structures to manage the business, and we'll speed our learning about the aquaculture and fish protein sector – and we want to transform our aquaculture business into something as big as what JBS has with its global chicken and pork business."
"We are looking for opportunity all the time for growth in this segment," Mr Tomazoni said.
Are there synergies to be had between proteins?
Another analyst asked whether synergies were likely to be found in some of JBS's recent acquisitions, for example, in Australia with Huon Aquaculture and Rivalea Pork, with existing beef and lamb operations.
Already, Huon salmon and Rivalea pork is appearing on product supply lists held by JBS's DR Johnston Australian wholesale division.
Mr Tomazoni said mergers and acquisitions were part of JBS's DNA.
"We are all the time in the market looking for opportunities that fit with our strategy and make sense in terms of economics," he said.
The acquisition of plant-based protein producer Vivera gave JBS a lot of synergy in terms of the business that we already has in its operations in Brazil and the US.
"We don't know how large the plant-based market will become in future, but for sure we want to be one of the leaders in the segment, and we are investing in R&D in developing new products and new type of packaging and strategies for growth," he said.
Cultured meat Last year JBS also entered the cultured (lab-grown) meat sector, with the purchase of a controlling interest in cultured meat producer BioTech Food in Spain. BioTech has a pilot plant that is already producing small quantities of cultured meat.
"The technology is already proven – they produce one tonne of material in the pilot plant. Now our strategy is to build an industrial factory that will produce 100,000 tonnes of cultivated meat," Mr Tomazoni said.
"And besides that, we are investing in R&D, because biotechnology, I believe, will be one of the opportunities for growth – not just in cultured meat, but in derivatives from this technology."
Demand underpins strong financial result
Underpinning last year's record financial performance in the US Beef division (including Australian operations) was international and domestic beef demand exceeding supply, analysts were told. In North America, that demand was driven by strong performance in the retail channel and recovery in  food service.
International global demand for beef also remains very strong, particularly in Asia, which is now responsible for more than 75pc of the total US Beef Division exports, with China becoming the third largest destination for American beef.
JBS Australia's performance last year continued to improve sequentially, as a result of improved seasons and good management in the region. Cattle availability in Australia was still low, analysts were told, but strong domestic and international demand had increased beef prices and therefore improved results.