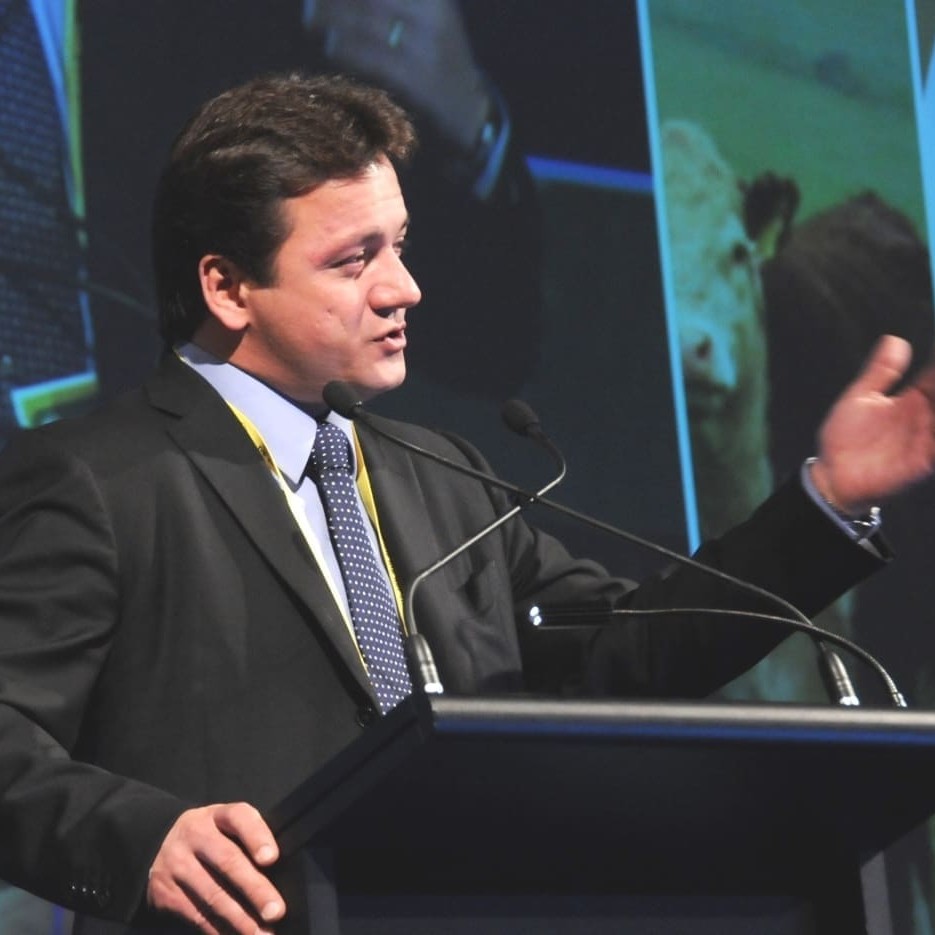 Following efforts to restructure internally this year, JBS SA plans to cut costs internationally, aiming to save up to A$500 million in 2012 through greater synergy with its global units.
Company president Wesley Batista told an end-of-year briefing in Sao Paulo this week that the company would reduce costs significantly in areas like procurement and logistics.
The savings forecast of $500m for the coming year in the company's global beef and leather production units included $110m that JBS planned to save in Brazil following operational changes enacted in 2011. JBS cut costs by closing three Brazilian processing plants this year and consolidating throughput in others.
JBS SA, parent company of JBS Australia, does not plan to close any plants in other countries in 2012, the briefing was told, and any layoffs would be limited to high-level positions where there overlaps occurred between countries.
Mr Batista said 2011 had been a "very important year" for the company.
"We carried out an intensive consolidation and rationalisation process in our beef and leather production units, which will result in gains of more than R$200 million (A$500m) in 2012," he said.
Another important development was the capture of 80 percent of the Bertin operation's synergies in Brazil.
With operations in Australia, the US, Italy, Uruguay, Argentina, Brazil, Mexico, China and elsewhere, JBS also intensified the exchange of best practices among its subsidiaries in order to improve their processes, the meeting was told.
In recent years, the company had concentrated its efforts in structuring its shared services areas (finances, treasury, accounting, IT, HR, legal department, international logistics and purchasing of materials), exports, operational activities, among others, in an independent manner within each of its production platforms in North and South America and Australia, with the objective of reducing costs and gaining efficiency.
"We now begin a new phase in which we will identify global opportunities to integrate some of these services and speed-up the sharing of some activities more efficiently," Mr Batista said.
Big changes in brands
For 2012, the expectation was that with a more competitive operation in South America and in the US, results would tend to be better than those registered in 2011, he said.
Also in Brazil, 2011 was marked by the restructuring of the company´s beef brands. This process would take five years and would gradually concentrate the JBS product portfolio of 50 brands under its two main master brands: Friboi and Swift.
This strategy also included moves to apply brands to fresh beef in Brazil for the first time, moving from a product commonly perceived in the marketplace as a commodity. The restructuring also included the largest communication plan in the history of the Brazilian fresh beef value chain.
"Through branding, we are working to add more value to our Brazilian beef products, reinforcing their quality and repositioning our brands," Mr Batista said.
JBS also reinforced its environmental credentials in the Brazilian market, pointing out that 100 percent of its slaughter cattle were now 'geo-referenced'. Purchases made within the Amazon basin underwent satellite monitoring in order to ensure that animals did not come from deforested areas.
The world´s leading animal protein processor, JBS SA ended 2011 as the largest food company in Brazil, consolidating its global operations and investing heavily to add more value to its products.
With more than 125,000 employees worldwide, JBS currently operates in the beef, pork, poultry and sheep segments, as well as milk and dairy and production and marketing of hides and leather, collagen, biodiesel and transportation.
The company now has 134 production units worldwide.
Leather momentum grows
In 2011, JBS´s leather division invested A$59.5 million in its four Brazilian hide processing units. "With these investments we will increase our capacity and focus our attentions on higher value-added products, such as finished and semi-finished leather," Roberto Motta, president of the company's leather division, told the briefing.
JBS is currently the world´s largest leather processor and exporter and will end 2011 with revenues 20pc higher than last year. The division employs more than 7000 staff, distributed among nine wet-blue production units and five finished and semi-finished leather units.
The business had capacity to transform 35,000t of hides into 4.5 million square metres of finished and semi-finished leather each month, Mr Motta said.
JBS SA should close 2011 with global sales of about A$31.8 billion, up about $3b from 2010, the recent briefing was told.
Company executives projected double-digit growth for 2012, and see strong growth in Brazil, behind cuts in the nation's interest rate and the country's rising income levels.