This article, originally posted on Tuesday, has been updated to include a reply from RSPCA Queensland 
Media and Community Relations manager Michael Beatty – scroll down to read
SHOULD the RSPCA be playing a role in helping to assist cattle affected by floods in north western Queensland, now widely recognised as one of the greatest animal welfare disasters in Australian history?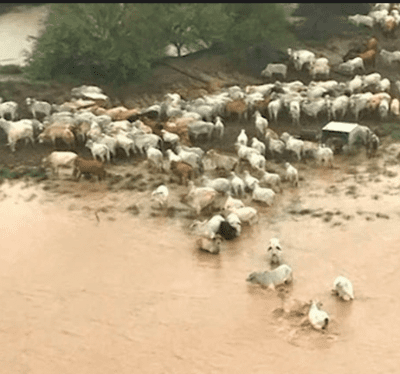 The charity, the various arms of which around Australia collectively draw close to $100 million in donations each year to support animal welfare, has not commented publicly on the unprecedented losses or indicated whether it will provide some resourcing or offer to use its large support networks to provide assistance.
Comparisons are being drawn between the organisation's silence on the animal welfare crisis caused by northern flooding and its active political campaigning to shut down the $1 billion per year livestock export trade on animal welfare grounds, despite Government reports showing more than 99.8 percent of livestock exports comply with ESCAS standards.
A number of social media posts in recent weeks have questioned the RSPCA's role and whether it should be using donated revenue to fund political campaigns or to assist animals in direct peril.

Estimates suggest hundreds of thousands of cattle have already died as a result of the floods and many remain under threat from potential starvation, thirst or disease in the aftermath of the event.
Supported by advertising promoting its role as charity for "all creatures great and small", the RSPCA's national and state organisations collectively attract close to $100 million in donations every year.
The RSPCA does not disclose its annual income on its websites but as a registered charity it is obliged to submit an annual information statement and an annual financial report to the Australian Charities and Not-for-profits Commission.
Reports on the ACNC website shows that the Federal and State entities of the RSPCA collectively report annual revenue in excess of $180 million, of which donations and bequests accounts for close to $100 million (in additions to donations the RSPCA also earns revenue from providing goods and services, membership subscriptions, royalties from the Approved Farming Scheme and Government grants).
By comparison figures reported on the ACNC website show animal rights group Animals Australia received $9.3 million total income in 2017-18, $8.9m of which was from donations and bequests, and PETA Australia reported earnings of $2.1m in the same year, all from donations.
RSPCA revenue reported to ACNC:
RSPCA Australia (2016-17)
Total income $9.8m (includes $3.3m in donations and bequests, $5.5m in revenue from providing goods and services, $2m in membership subscriptions, $1.9m in royalties, $1.5m from Approved farming scheme)
RSPCA Victoria (2017-18)
Total income $38.7m ($21m in donations and bequests, $12.2m revenue from providing goods and services,  $2m in Government grants $2m)
RSPCA Western Australia (2017-18)
Total income $10m ($6.9m in donations and bequests, $2.2m in revenue from providing goods and services $2.2m, $600,000 in Government grants)
RSPCA Tasmania (2017-18)
Total income $3.3m ($1.9mm in donations and bequests, $12.2m in revenue from providing goods and services, $2m in Government grants)
RSPCA ACT 2017-18
Total income $5.5m ($2.6m donations and bequests)
RSPCA Queensland 2017-18
Total income $51m ($21m donations and bequests, $25m in revenue from goods and services, $3.7m in Government grants)
RSPCA South Australia (2017-18)
Total income $10m ($6.2m donations and bequests, $2.6m in revenue from goods and services, $1m, govt grants)
RSPCA New South Wales (2017-18)
Total income $59m ($32m donations and bequests, $12m in revenue from goods and services $12m, govt grants $1m)
Beef Central has emailed questions to the RSPCA asking if the organisation has a role to play in assisting with the welfare of livestock in the flood-affected region, but has yet to receive a response. We will update this article with the RSCPA's response if and when a reply is received.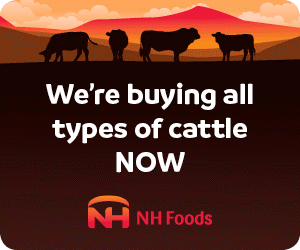 Under State and territory legislation the RSPCA has powers to investigate and enforce animal welfare law and to issue fines and initiate prosecutions.
The RSPCA website says the charity works closely with the farming sector to make a positive impact on the lives of farm production animals by providing an environment that meets their behavioural and physiological needs.
The RSPCA's role is clearly focused on the prevention of cruelty, but is there an expectation from the many supporters who donate to the charity that it should also use its resources to assist in a mass welfare event?
Some on social media believe it should:
IF this is true (it's from Facebook) it begs the question:
If @RSPCA won't assist livestock in times of natural disaster, what right do they have to interfere in the production & export of livestock?
I wasn't aware that you could pick & choose where & when animals welfare occurs. pic.twitter.com/8gX6z0bFuK

— Gillian Fennell (@stationmum101) February 12, 2019
As mentioned earlier in the article we will publish a response from the RSPCA clarifying its role in relation to natural disasters involving livestock if and when it replies.
RSPCA Queensland reply
In the days prior to publishing the above article Beef Central emailed questions to RSPCA Australia and, when no response was forthcoming, then to RSPCA Queensland. We appreciate RSPCA Queensland Media and Community Relations manager Michael Beatty, who was attending workshops in Sydney earlier this week, taking the time to respond to our questions yesterday – his response appears below:
"As previously mentioned RSPCA Qld offers its sincere sympathy to graziers who have lost unprecedented numbers of stock due to the massive floods in North and NW Queensland. It realises that the graziers and the State Government have done what they can to save lives in unbelievably difficult situations. To have that much needed rain appear on the horizon, only to see it descend and slaughter the animals that had been so desperately needing it is surely the cruellest of ironies.. The heartbreak felt by the graziers is echoed throughout Queensland.
"RSPCA Qld  is obviously always concerned about the welfare of animals caught in natural disasters. However DAF have been working collaboratively with other Queensland Government agencies such as Queensland Fire & Emergency Services, Department of Environment and Science, Queensland Health, and the Queensland Reconstruction Authority in a multi government approach, backed by the Australian Federal Government,  Australian Defence Force, multiple Councils and multiple industry bodies such as Agforce.
"If we had unlimited resources we would obviously be able to pull staff away from other areas and send them to offer what assistance they could. But we are a charity and cannot simply abandon other areas where our Inspectors, ambulance officers and veterinarians are already under immense pressure. Even in areas where we do have staff and volunteers we simply don't have the capacity to deal with large numbers of livestock. These jobs are handed over to DAF.
"In all areas, whether serviced by RSPCA or DAF, responsibility for the care of animals usually lies with owners and persons in charge of those animals. So whether it be a cat, dog or bird in a suburban backyard, a koala or kangaroo in the care of a wildlife carer, or pigs, chickens or cattle owned by farmers – the responsibility to care for these animals lies with owners and persons in charge. RSPCA Qld can assist with advice and education, rescues in emergencies, and sometimes enforcement action, to ensure that people provide appropriate care for their animals.
"In cases where animals are not owned, or are abandoned, RSPCA Qld takes responsibility for their rescue and care where possible and where lawfully permitted to do so.
"However with disasters of this magnitude, where what has occurred is beyond the control of the people who own and are caring for the animals, we must leave it in the hands of the people and agencies who have the resources and the expertise to deal with the complexities.
"Sadly we can only physically service major cities on the East Coast. We do offer other resources outside of these regions by way of receiving calls, referring callers to relevant agencies and providing advice. But I must stress that we operate almost entirely on funding received from donations, and sadly, there are simply not enough resources available to allow us to provide these services to the more remote areas of Queensland.
"In times of disasters, we appreciate that owners of animals needs assistance beyond what is normally provided by RSPCA, DAF or other entities, and we are aware that this assistance is currently being provided and coordinated by government for farmers in affected flood areas.
"We have 22 Inspectors in the State and even if all these staff were taken from their vital roles they perform daily and deployed to assist with flood affected animals, the impact we would have would be negligible, give the unpreceded overwhelming numbers of animals involved. We simply do not have the capacity to deal with a situation of this enormity. Perhaps the only body that may have resources capable of making an impact in this situation is the defence force, and we understand that they are part of the response that is being coordinated by government.
"We deal with over 52,000 animals every year. The workload of our Inspectors, veterinarians, animal ambulance officers, animal attendants and back up staff and volunteers is monumental. Sadly many people seem to think we can fix every animal issue in the State. We can't. We're sorry. We simply can't."