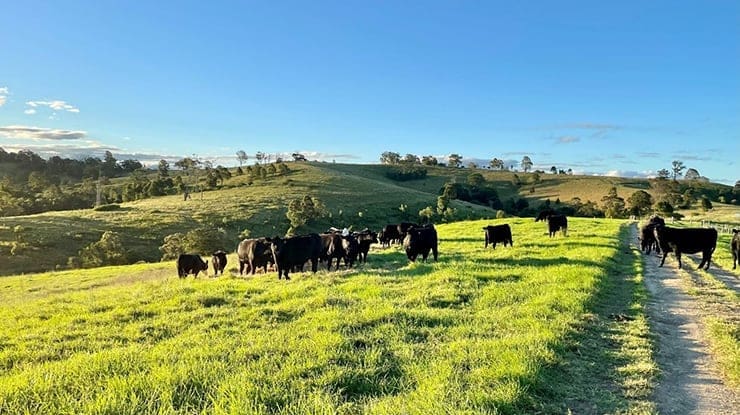 THE United Nations peak climate change advisory body has highlighted a series of paths to limit global warming to 1.5 degrees, with land-based carbon sequestration a major part of the short term strategy.
Solutions were big part of the Intergovernmental Panel on Climate Change's sixth assessment report – which has integrated information from three working groups to come up with a path to reach the world's climate goals.
The IPCC reports have become well-known for their strong language with terms "code red for humanity" often used – this time the organisation is saying it is a "final warning" to governments and companies to act on climate change.
Australian National University professor Frank Jotzo was part of the IPCC's core writing team. He said the world has progressed in its work to limit climate change.
"We are up the proverbial creek, but we do have a paddle. That's really the key message from the report," Prof Jotzo said.
"So emissions are rising, still rising, but the pace has slowed off emissions growth. The report assesses that billions of tonnes of carbon dioxide equivalent per year are being avoided or not being emitted because of the direct effect of policies, and laws, and other measures to constrain emissions and reduce emissions.
"It's no longer hypothetical in terms of reducing emissions, it's actually happening, 18 countries can be identified as having reduced emissions substantially and consistently reducing emissions over time and the aggregate effect globally of emissions policies is a very significant one."
Agricultural land part of the solution
The report says that in 2019, 79 percent of global GHG emissions came from the sectors of energy, industry, transport and buildings together and 2pc from agriculture, forestry and other land use.
On the methane front, it says some modelled pathways that limit warming to 1.5°C with no or limited overshoot, global methane emissions are reduced by 34 (21–57)pc by 2030 relative to 2019.
"However, some hard-to-abate residual GHG emissions (some emissions from agriculture, aviation, shipping, and industrial processes) remain and would need to be counterbalanced by deployment of carbon dioxide removal methods to achieve net zero CO2 or GHG emissions," it says.
"As a result, net zero CO2 is reached earlier than net zero GHGs."
The report says the land sector is like to be one of the earliest to reach net zero.
"In most global modelled pathways, land-use change and forestry (via reforestation and reduced deforestation) and the energy supply sector reach net zero CO2 emissions earlier than the buildings, industry and transport sectors," it says.
"Mitigation options often have synergies with other aspects of sustainable development, but some options can also have trade-offs. There are potential synergies between sustainable development and, for instance, energy efficiency and renewable energy.
"Similarly, depending on the context, biological CDR methods like reforestation, improved forest management, soil carbon sequestration, peatland restoration and coastal blue carbon management can enhance biodiversity and ecosystem functions, employment and local livelihoods.
"However, afforestation or production of biomass crops can have adverse socio-economic and environmental impacts, including on biodiversity, food and water security, local livelihoods and the rights of Indigenous peoples, especially if implemented at large scales and where land tenure is insecure.
"Modelled pathways that assume using resources more efficiently or that shift global development towards sustainability include fewer challenges, such as less dependence on CDR and pressure on land and biodiversity."