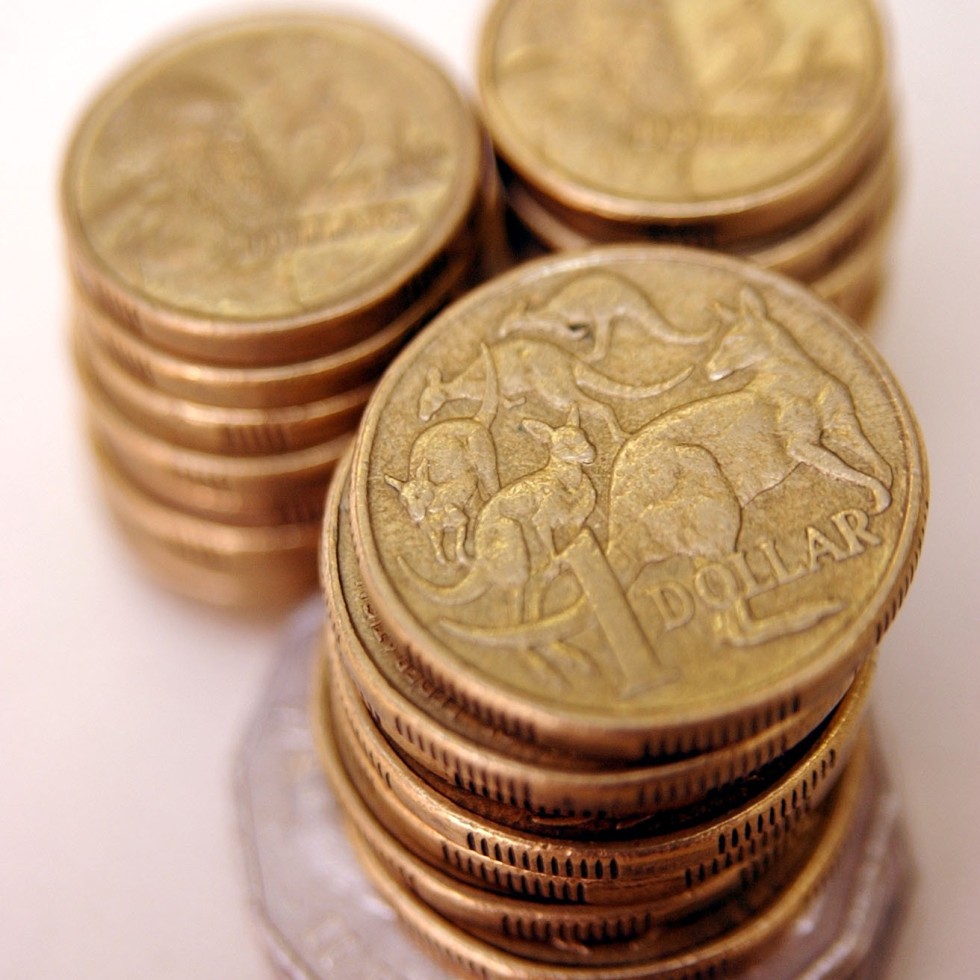 Agricultural interest rates have remained on hold for the third consecutive month, mirroring the Reserve Bank of Australia's decision to leave rates on hold, the National Farmers Federation's April agribusiness loan monitor shows.
Yet while official interest rates are at near-record lows, the cost of accessing finance, combined with a range of other pressures, including the high A$, increasing input costs, softening commodity prices and a return to dry conditions across many regions is putting undue pressure on Australian farmers, NFF president Duncan Fraser said.
"On Monday, exactly one year after the Federal Minister for Agriculture declared that Australia was drought free for the first time in a decade, the Queensland Government announced that 13 local government areas – more than a third of the state – are now in drought," Mr Fraser said.
"But Queensland is not alone: a large proportion of South Australia is severely rainfall deficient, along with areas in Victoria, WA, the NT, NSW and even parts of Tasmania."
The slow encroachment of dry seasons was being felt hard by many farmers, some of whom have not yet fully recovered from the last drought, Mr Fraser said.
In many areas, farmers and graziers were shouldering a double burden: a lack of rainfall combined with a fall in property values that is leading to challenges in accessing the capital required to plant a winter crop.
"This week, we have heard reports of farm businesses going into receivership or in financial distress due to high costs, reduced income and the reduction in land values. And just yesterday the latest Rabobank Rural Confidence Survey showed a reduction in farmer confidence, with more than a third of the nation's farmers expecting the economy to worsen over the coming year," he said.
"While we've been welcoming of the Federal Government's Farm Finance package for the support it shows to Australian farmers, we want to see long-term strategic policy decisions from Government, not rushed, ad hoc announcements. We particularly want to see the national drought policy reform finalised. Farmers need, and deserve, that certainty from the Government."
"In the meantime, we encourage all farmers to talk to their financial lenders to make sure they are accessing the best available interest rates," Mr Fraser said.
NFF's April Agribusiness Loan Monitor shows agri-term loans stand about 4pc higher than the RBA cash rate, and about 1pc higher than standard variable mortgages.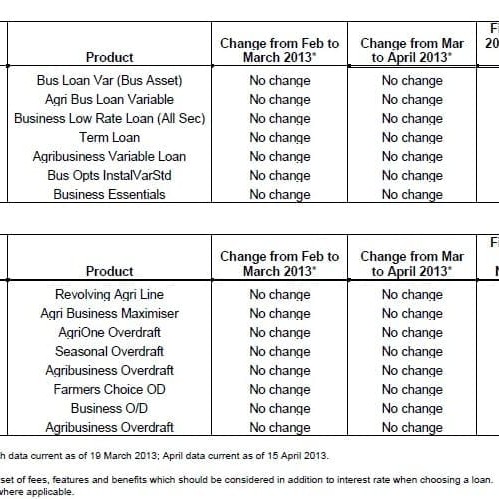 What is the Agribusines Loan Monitor?
The National Farmers' Federation's Agribusiness Loan Monitor compares the movement in agribusiness loan rates of the major banks and other financial institutions to shed light on bank rates and products. This tool is designed to help farmers and rural business operators to make decisions regarding banking products.
The objective of the monitor is to track the relative movement in interest rates. The products included in these tables give the best like-for-like comparison for this purpose and are not meant as a comprehensive listing of all products offered by the institution to primary producers.
The Monitor is released each month following the Reserve Bank of Australia rate announcements. The Monitor is compiled each month by money market monitor, Canstar.