FEW, if any cattle lost in Northwest Queensland's floods this month will be covered by insurance, feedback from the insurance industry, lenders, agribusiness solicitors and beef industry representatives suggest.
As Australian agriculture's worst ever natural disaster continues to unfold across the region between Hughenden and Cloncurry, it's evident that typical insurance coverage taken by producers will not cover stock losses or other extensive infrastructure like fencing.
The exception might be a 'handful' of higher-value stud animals for which producers sometimes take specific cover, beef Central was told.
Up to 500,000 cattle may have died as a consequence of this month's devastating floods across the northwest.
The Insurance Council of Australia confirmed to Beef Central today that relatively few primary producers chose to insure their stock and fences for any type of loss including flood.
Spokesperson Campbell Fuller said business insurance for cattle property was typically purchased through an insurance broker or agent.
"The business owner and broker will typically determine the specific insurance needs of the business and the business owner will then determine which needs they will purchase cover for. Most basic farm policies don't cover livestock or large runs of fencing," he said.
Flood cover might be offered as an extension or an opt-in for farm insurance by some insurers (under much higher premiums), while others may exclude flood under all conditions.
"The policy-holder must make a decision regarding which extensions they want for their policy," Mr Fuller said.
Cattle Council of Australia northern independent director David Hill said to his knowledge, northern commercial cattle producers did not carry insurance cover for livestock or fencing, due to the cost involved.
"For something like car insurance, it's typically covered for flood damage, but its very difficult to insure for flood for stock or fencing. A few people might have some cover for stud animals, but that's about all," Mr Hill said.
The impact of this month's flooding on stock loans, where livestock are used as collateral, has also come into focus this week.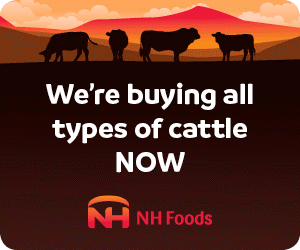 Specialist livestock financier Stockco told Beef Central it had already been in touch with every one of its customers located in the flood-impacted zone in Queensland.
In most cases under its lending model, Stockco provides funding for 100pc of the purchase price and takes direct security over the livestock only.
While some northern clients had been exposed to stock losses on cattle covered by such loans, these were not at a significant scale, the company said.
"The impact from the floods has been felt primarily on breeder country, while until only very recently, Stockco has dealt only in financial trading stock – mostly young cattle," Tim Pryor, chief operating officer for Stockco Australia said.
"Having said that, we're getting very close to launching a breeder finance product. Had we had it on the market a year or two earlier, the impact now might have been very different," he said.
In terms of insurance protection against stock loss, Mr Pryer said his understanding was that there would be virtually none. "Basic farm policies do not cover these sort of events," he said.
"Earlier, as an exercise, we priced-up an insurance facility for our livestock exposure across Australia. There was only one insurance company that would entertain it, and the indicative quotes were just completely uncommercial," he said.
"It's going to be very challenging times for those producers in Queensland's northwest. The only positive coming out of it is that its likely there is going to be an enormous amount of agistment country available in the region later in the year.
"There's some climatic limitations on how far south any agisted cattle might come from, but no doubt there will be significant flows of agisted cattle heading north in coming months to take up some of that opportunity."
Mr Pryor said Stockco had already fielded inquiries from a few customers seeking borrowing limit increases, in preparation for aggregating numbers of cattle in the south to send into the flood-impacted region once a body of feed was produced – either on agistment or for sale.
Several large northern livestock agencies in Winton and Richmond told Beef Central earlier this week that they had already fielded significant inquiries from producers in drought affected regions further south seeking to secure agistment in the areas currently impacted by flooding.
Agisted cattle also impacted
Reports of losses of mobs of young cattle being agisted in the Richmond district from droughted areas further south have also raised questions about stock loss liability and compensation.
A Brisbane lawyer with a strong cattle industry clientele said insurance protection on commercial cattle herds 'just wasn't done, because of the prohibitive nature of premiums."
"Not even a stud operator takes insurance over their entire herd," he said.
"So far as agisted cattle are concerned, most agistment agreements will expressly say that livestock are depastured at the stock owner's risk, and that would be the end of it," he said.
"It's the stock owner, and whatever insurance that they might have, that is going to bear the loss. And given the common practice not to insure, unfortunately it's the stock owner who's in strife," he said.
Calls grow for formation of reconstruction board
Momentum is growing across the region for the formation of some form of reconstruction board to manage and underpin the northwest's recovery process.
Speaking in parliament this week, federal member for the northwest Queensland seat of Kennedy, Bob Katter, urged the prime minister to commit to low-interest reconstructed debt through his Reconstruction Board Legislation, to help farmers in Northwest Queensland who are facing the "worst natural disaster ever to hit the cattle industry."
"Within a matter of weeks, most of the farmers' entire livelihoods – many going back generations – have been wiped out. A whole economy and backbone of Queensland agriculture has been devastated," he told parliament.
"The mid-west and gulf provides one tenth of the entire Australian cattle industry; beef is Australia's fourth biggest exporter," Mr Katter said.
"It is now decimated by droughts, flooding and the resulting terminal health conditions. With no stock, massive existing debt and hundreds of thousands of rotting carcases to clean up, farmers will have no capacity to pay their mortgage, let alone restore and restock."
He asked the Government to commit to a Reconstruction Authority, cutting existing debt by 30pc, and providing finance at government interest rates
"Without this action North Queensland's calamity, its misery, it's human and economic hardship will worsen exponentially."
"The Prime Minister has said restoration of the Qld cattle industry isn't about trying to prop up an industry that doesn't have a future, it is an industry that has a massive future for Australia, and the Government needs to be there to support and re-build that cattle industry," he said.
Mr Katter said the prime minister assured him that a plan will come forth from the minister of agriculture to address these issues.