There are many positives in Australian agriculture from strong commodity prices, favourable seasonal conditions (but not for all), and an economy that is showing signs of recovering from the pandemic.
At the same time, the export-dependent sector faces potential upheaval from a raft of challenges globally from the unfolding tragedy in Ukraine to ongoing COVID-induced disruptions to critical supply chains.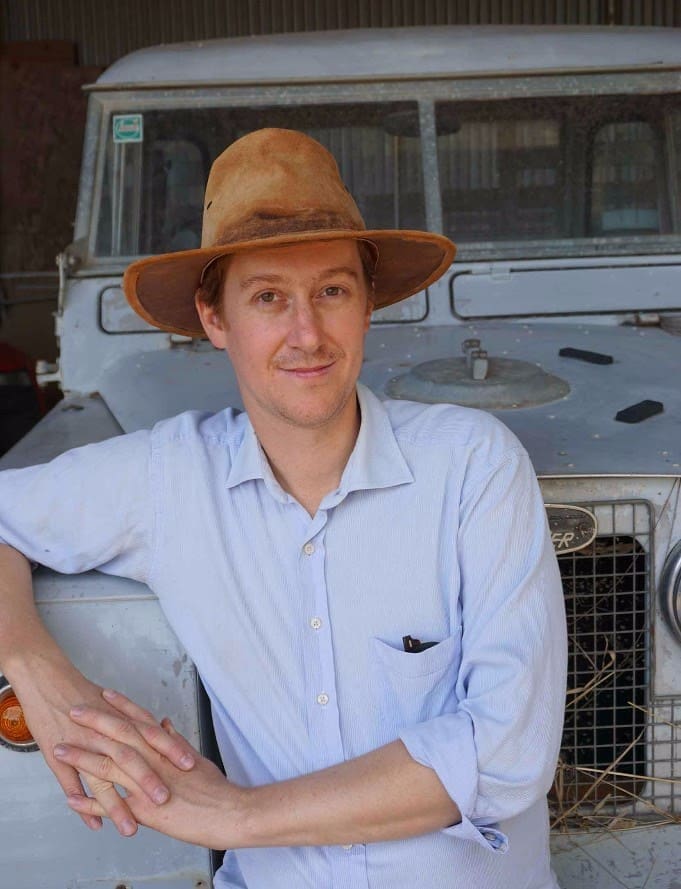 Against this backdrop NAB's agribusiness economist Phin Ziebell (left) offered his thoughts on what lies ahead for the agricultural economy in coming months at the TSBE Food Leaders Australia's Protein 2022 conference in Dalby yesterday.
Domestically, the Australian economy is running "pretty well" he notes, as consumers have shrugged off a lot of the virus concern and are returning to pubs, restaurants and holiday destinations.
A shift towards the regions, particularly locations 90-120 minutes from capital cities, has also translated into a boom in regional spending.
But at the same time, he identified a number of risks to the current period of prosperity:
Inflationary pressure, after emerging in the US, Europe and even New Zealand in the past 12 months, is now starting to appear in Australia.
After earlier ruling out any adjustment in rates until 2024, the RBA is now revising its view, and Mr Ziebell believes that suggests we can expect an interest rate rise from the current record low of 0.1 percent to 0.25pc in the second half of this year, with more to follow through 2023.
The geopolitical risks from Russia's invasion of Ukraine and ongoing pandemic risks are negative for the Australian economy, but at present that downward pressure is being balanced by the ongoing strength of prices for locally produced commodities.
NAB's view is that the AUD exchange rate is likely to remain in the USD 70-75c range throughout 2022.
While the US is set to increase rates which will also put upside pressure on the US Dollar, Mr Ziebell said much of that impact had already been priced into the market.
Agricultural businesses will have to adjust to continued high input prices driven by the volatile global environment.
Businesses relying on grain will face much higher prices this year. Russia and the Ukraine account for about 30 percent of annual global wheat exports, a supply which has been severely disrupted by the war in Ukraine and the inability to physically ship grain through key Black Sea ports.
While there is a reasonable global stockpile, about half is held in long-term storage by China, and major exporters have less wheat stocks now than they did five years ago.
In Australia there is still a good supply of feed grain available following a monster growing year and rain late in the season.
"But a rising tide lifts all boats, and what we are seeing across these headline indicators is going to flow through to the feed grain market to some extent," Mr Ziebell said.
"I really think if you're buying grains, you should be prepared that they're going to be higher than they were this time a year ago."
Higher fuel prices are also increasing input costs and putting a drag on consumers, while fertiliser costs have now become a "huge, huge issue".
"I don't really have a lot of good news for you on this, I think fertiliser input costs are going to be a global challenge in 2022 and potentially into 2023 as well."
"I don't think it means that things are going to be really bad here, a lot of areas have had good soil moisture levels so are well set up and of course grain prices are high, but I am not expecting these prices to come off in any meaningful way in the next six to 12 months.
"I would love it if they did, but, I think the factors that have led to this are sort of baked-in now for some time."
On the outlook for cattle prices Mr Ziebell indicated, weather patterns in the next few months could have a significant influence on the market.
As the below map shows, some agricultural areas of Australia are a lot drier than people think.
The EYCI has been driven to record heights by restocker interest since the drought broke in early 2020.
How autumn break rains fall in southern regions in coming months could provide a major test for current prices, he suggests.
"This is great times now, I am not convinced this is going to be resilient to dry conditions," he said.