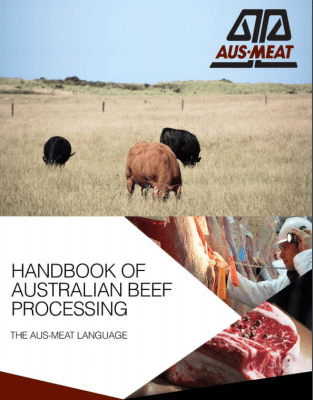 FOR several years in the mid-1990s Australian cattle producers had access to free AUS-MEAT workshops around the country, receiving training in livestock assessment and how to interpret feedback sheets and over-the-hooks price grids provided by abattoirs.
However, industry funding for the program stopped when AUS-MEAT was incorporated in 1998.
From that time on producers seeking similar training had to pay for it themselves, and within six months, the workshop program was discontinued due to lack of interest.
When Senators grilled industry leaders about cattle pricing issues during a Senate inquiry hearing in Albury last year, the issue of lack of producer knowledge about carcase assessment language and price grids resulting from the 20-year training gap was raised.
"I'm very conscious of that there is a lot of beef producers out there who are not aware of how grids really work," AUS-MEAT chief executive officer Ian King explained during the hearing.
"When we go through the process with them, they typically say, 'Oh, I didn't realise that'."
"There is absolutely no doubt, as the inquiry has found, that there is a section of switched-on producers out there who know exactly what they are doing and have excellent knowledge in this area.
"But equally, I can honestly say that there are a lot of producers who do not have that understanding."
Recommencement of AUS-MEAT producer information sessions
Following that Senate hearing, and in recognition of the knowledge gap in the livestock sector, the AUS-MEAT Board requested the re-introduction of training material to assist producers with over-the-hooks trading.
As a result, in the past 12 months, AUS-MEAT has subsequently participated in over 20 livestock producer group sessions and workshops, including Herefords Australia, Agforce and Meat & Livestock Australia, focusing on giving producers an insight into the AUS-MEAT Language.
The sessions have covered the basics of the AUS-MEAT Language, with the majority of emphasis being placed on the factors that directly influence the farm gate price ($ per/kg).
To support the producer groups, AUS-MEAT has also developed a series of information documents based on questions raised by beef and sheep meat producers.
Information has been handed out at all sessions, and producers are made aware that AUS-MEAT has a dedicated section on its website for information relating the trading language, electronic copies of all documents are also available for download.
The materials include (click on the links below to view each item on the AUS-MEAT website):
Mr King said recent workshops had been held in conjunction with companies such as meat processors, whose representatives provide further explanations about specific target markets and grid payments.
Whilst successful in imparting knowledge, the participation level at the 20 workshops so far represented less than 2000 attendees in total.
"Hence the challenge is how to engage a wider representation of the production sector," Mr King said.
As a result AUS-MEAT is also in the process of developing a one-day workshop in conjunction with MLA.
The priority will be to work with processing companies and gain access to a facility.
This in turn will give producers an opportunity to observe the application of the AUS-MEAT Trading Language as well as the theory component behind it.
"The immediate goal however, is to spread the knowledge by encouraging producers to access the AUS-MEAT website or potentially to run a webinar".