The following is an edited version of an address given just minutes ago by Federal Agriculture Minister Joe Ludwig at this morning's Northern Terrritory Cattlemens Association conference. Beef Central's James Nason is in attendance, and will be filing comprehensive reports in coming days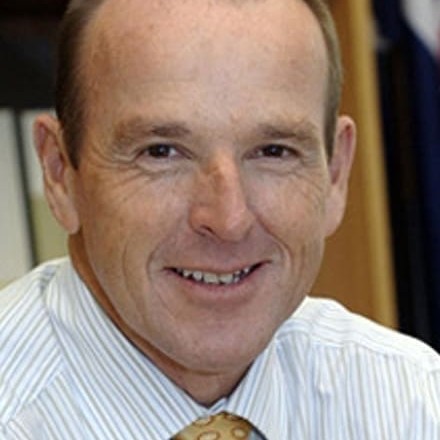 The Federal Government works closely with the NTCA, and I appreciate the opportunity to talk with such a broad range of your members here today.
The northern cattle industry is crucial to the economy of the Northern Territory and to the cultural fabric and identity of northern Australia.
Yes, this is an industry that has faced its challenges.
This is also an industry with a strong future.
Let me begin today by cutting straight to the chase and addressing the elephant in the room.
As a market, Indonesia takes over 45 percent of Australia's total live cattle exports.
It is our closest overseas market, and it is critical.
The steps that we collectively took, as Government and industry, to sure up the future of the live export trade to Indonesia and to other countries were not easy, but they were necessary.
It is fair to say the past year and a half has been tough for the live export industry.
The steps Government and industry took together were needed to address concern about the trade into the long term.
Industry recognised this, and that is why industry played a role.
The reforms have improved the long term sustainability of the trade.
I acknowledge these reforms came at a time when a range of other factors were already posing challenges for you in the Indonesian market.
In 2009, Indonesia announced a self sufficiency target for beef, with a target completion date of 2014.
It is worth noting this wasn't the first time that Indonesia had set a self sufficiency target for beef production – they had previously set out to be self sufficient by 2005.
As a result of that self sufficiency target, we have seen systematic reductions in import quotas from 2010 onwards.
Trade was further affected by the implementation of a weight limit for exported cattle in March 2010.
This had been in place since 2008, but in 2010, Indonesia implemented it.
The reforms to Australia's livestock trade did not make things easier for you, but without them, Government and industry recognise the whole trade would have been ended for good.
Now, there is again potential for growth in the beef market in Indonesia.
The Indonesian government is looking for ways to increase average consumption of beef in the country from two to 20 kilograms on a per capita, per year basis.
This is a great opportunity for Australian cattle producers, and by working together, we can make the most of it.
The NT Government and the NTCA have been great partners in maintaining and building the relationship we have with Indonesia, and with other markets in the region.
I know that the NT Government and industry officials are proposing a visit to Indonesia later this month.
These kinds of visits establish relationships and demonstrate a collaborative northern Australian approach to the live cattle and boxed beef export industry.
The Gillard Government, in collaboration with the NT Government, has invited Indonesian representatives to undertake a pastures study tour in April.
The tour is designed to share knowledge that will help to improve the management of pastures in the eastern part of Indonesia, to support beef production.
Collaborations like this contribute to developing Indonesia's beef industry, as well as strengthening the Australian-Indonesian bilateral agricultural relationship.
Opportunities to export breeding stock continue to grow as many countries in the Asian region, like Indonesia, look to establish their own herds.
This should not be seen as competition, but as an opportunity to assist our trading partners to reduce poverty and address food security.
It also drives the popularity of beef in a growing market.
Indonesia, although moving toward self-sufficiency, still remains the largest market for Australian cattle.
It is also a significant market for beef.
The Gillard Government is committed to sustaining the Indonesian market.
That takes engagement at an industry and government level.
That is why, among other actions, we are funding an additional agricultural specialist from the Department of Agriculture, Fisheries and Forestry to be on the ground in Indonesia from the beginning of April.
I know that industry has also been working on strategies around how we can work together to secure the Indonesian market into the future.
I look forward to discussing those with you, and with the Northern Territory and other state governments.
After what have been tough times for some, the northern cattle industry still has much to be optimistic about.
On a broader scale, the Australian beef industry is forecast to increase by 3 per cent this coming year.
Northern Territory farm business profits are steady, and farm cash incomes are expected to increase.
Cattle slaughter is forecast to rise.
While there have been slightly lower saleyard prices, gross value of production is forecast to remain stable.
Beef exports will rise to a record 1 million tonnes this year, or $4.7 billion.
Exports to the United States are forecast to grow by more than 20 per cent.
Exports to the Republic of Korea are predicted to increase by 13 per cent.
Beef exports to Chile have increased to more than $100 million – a direct result of the removal of costly grading requirements through a new MoU.
Reduced tariffs have meant beef sales to Vietnam have almost doubled in the past three years, now valued at around $19 million in 2011–12.
More and more live cattle are moving to emerging markets like Vietnam, Mauritius, the Philippines and Qatar.
The Government is continuing to work with industry to grow and identify new markets for Australian cattle and beef.
We have announced a strategy for our engagement with Asia, the Asian Century White Paper, with a specific agriculture focus.
That strategy will help our producers to make the most of the food boom.
It also builds on the Government's ongoing efforts to improve market access by finalising Free Trade Agreements with the US and Chile, pursuing an FTA with Korea, and negotiating reduced tariffs for commodities like beef.
The Government's action is in stark comparison to calls made by the Institute of Public Affairs in a report released over the weekend.
The IPA is a well-known, right-wing Liberal think tank that drives Coalition policy.
It is important that you are aware of the cuts being proposed in this report, which was run past the Coalition and supported by its members.
The report recommends abolishing the Agriculture Department's Trade and Market Access functions, and phasing out AusTrade.
The IPA report also suggests wide-ranging cuts to rural Research and Development, RDCs in particular, and the halving of the Australian Research Council.
In its five budgets to date, the Gillard Government has provided rural Research and Development Corporations with approximately $1.1 billion.
The current rural research and development model has proven results, with rural productivity in Australia increasing at more than twice the rate of other industries in this country in recent decades.
The IPA report also suggests cutting the part of the Agriculture Department that manages the Caring for our Country and Landcare initiatives, abolishing the National Water Commission, and halving Food Standards Australia and New Zealand, the ACCC, and the CSIRO, among other things.
There is a pattern developing within Liberal/National Governments across the country where they pretend something is safe in the lead up to an election, and then cut it immediately after.
I want to be clear – Federal Coalition members are actively campaigning in the party room for these radical cuts that would have a detrimental impact on the future of agriculture in Australia.
This Government remains committed to forging a strong future for agriculture in this country.
Expanding Australia's agricultural trade is important to our producers and important to global food security. It is also important to this Government.
We are working to help Australian farmers boost production capacity and stay competitive.
The outlook for the beef industry is positive for trade internationally, and for production domestically.
That outlook is due in part to the hard work of the NTCA, of the industry more broadly, and of the Labor Government.
This Government stands by Northern Australia's beef and live export trades and will continue to work to grow and strengthen these industries.
Domestically, we recognise the northern cattle industry is made stronger through local investment.
That is why this Government is working hard to deliver the right investment for northern Australia, particularly in transport and road infrastructure.
Under our Nation Building Program we are investing an unprecedented $636 million over the six years to 2013-14 to rebuild and renew the Territory's road infrastructure.
Already, Labor has nearly doubled annual infrastructure spending from $275 to $458 per Territorian.
Our capital works program includes better roads for the Territory's cattlemen and other primary producers.
Work is nearly complete on our Northern Territory Community, Beef and Mining Road Package – a $108 million package that is improving road safety and access for local communities and agricultural industries.
Already this package has improved flood immunity on Port Keats Road, upgraded sections of the Plenty and Buntine highways, Central Arnhem Road, Tanami Road, Maryvale Road and the Hughes Stock Route.
The package has also built a new higher lever bridge over the McArthur River at Borroloola.
These improvements will provide better access for regional communities by keeping roads open longer during the wet season.
The works will also reduce the burden of weight restrictions, travel time and vehicle operating costs.
This month, the Government announced a further $10.3 million, in partnership with the Territory Government and industry, to improve road facilities in the Territory for long distance truck drivers.
For the first time, funding has also been set aside to improve safety at livestock saleyards and to upgrade other facilities used by the livestock transport industry.
This new funding will be used to strengthen bridges on the Buntine Highway, strengthen and widen the pavement along the Carpentaria Highway and upgrade or provide truck parking bays on Tanami Road and the Lasseter and Plenty Highways.
Funding will also be used to construct cattle loading ramps for Bohning Cattle Yards and upgrade road access to the Northern Australian Beef Limited Abattoir site.
Separately, we are also investing in works on the Stuart Highway between Alice Springs and Darwin.
These works are building extra overtaking lanes, strengthening and widening sections of the highway and improving the highway's flood resilience.
All of these much needed improvements will help protect rural truck drivers and their families.
This Government will continue to work hard for producers and for the cattle industry in northern Australia.
The Government is working closely with the Northern Territory government, under the leadership of the Northern Australia Ministerial Forum, to develop and implement the Northern Australia Beef Industry Strategy.
This strategy includes improving trade and market access, investment security, transport and infrastructure, rural research and development, Indigenous involvement in the industry and building understanding in the resource base.
It is about securing the northern cattle industry, but also supporting diversification to take advantage of the opportunities in an ever faster changing global market.
To better equip our agricultural industries for the future, we have also begun important reforms to transition from an entirely reactive drought management system, to one of preparedness.
The move to drought preparedness is widely supported, and will play an important role in the future of farming in northern Australia more broadly.
I will continue to work to progress this significant reform, and hope to have more to say in coming months.
Each of these investments of time and money are part of Labor's plan for Australia's primary industries, and for northern Australian producers.
Ongoing cooperation with industry means there will be more to come.
We will continue to work with the NTCA to support northern Australian producers, and to deliver the infrastructure, investment and reforms needed to strengthen you into the future.