BOXED beef and live cattle exports are expected to be among the big winners in the much anticipated Indonesia-Australia Comprehensive Economic Partnership Agreement which was signed in Jakarta today.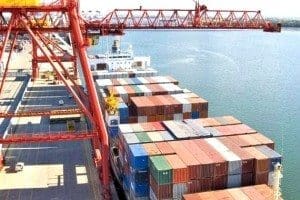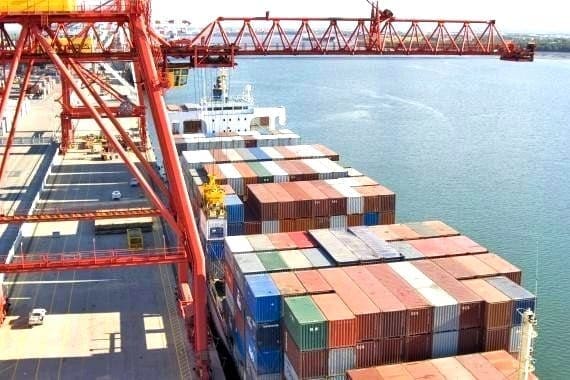 Agriculture minister David Littleproud said once in force, the deal would help Australian farmers sell more product.
Indonesia is Australia's fourth largest agricultural export market, worth $3.35 billion in 2017, including wheat ($1.3b), live cattle ($602m), and beef and veal ($284m). The country is on track be the world's fifth largest economy by 2030.
Key benefits to the Australian beef and live export industries from the agreement include:
A quota (with a 0pc in-quota tariff) for 575,000 head of live male cattle – which will grow by 4pc per annum over five years to 700,000 head. Live cattle Import permits will be issued automatically on an annual basis and without seasonal restrictions – a welcome improvement on previous administrative procedures. A review of this trade will be conducted after five years to consider future increases in the quota, above 700,000 head
Liberalised access for female live cattle exported to Indonesia, with 0pc tariff on entry into force of the agreement and no quota or import permit restrictions
Immediate or gradual liberalisation of tariffs applicable to boxed beef and sheepmeat exports to Indonesia – whereby those tariff lines not already benefiting from 0pc tariffs secured under AANZFTA, will benefit from either a 0pc or 2.5pc tariff on EIF (down from 5pc) with the tariffs being eliminated altogether over five years; and
Similar advantages will be extended to frozen offals, with the 5pc tariff eliminated on entry into force of the agreement.
"Beef and sheep farmers are big winners – tariffs will disappear and more cattle will be exported," Mr Littleproud said.
"Also we're increasing work and holiday visas for Indonesians from 1000 to 5000 which makes a big difference for producers who need seasonal workers."
Here's a sample of reaction from industry peak councils to today's news:
Red Meat Advisory Council Independent Chair Don Mackay welcomed the signing and said it would provide greater trade certainty for Australia's 82,500 red meat businesses and the 438,000 jobs it supports in a key live export and growing boxed beef market.
"Security of markets drives competition and allows Aussie red meat businesses to continue to invest back into their supply chains, employ more Australians and continue to add to their $15 billion-dollar trade export contribution."
"This will provide greater future certainty for Australia's producers, processors and livestock exporters including a duty-free quota of 575,000 head of male cattle, liberalised access for female cattle and reduction to 2.5 percent or zero percent tariff on boxed red meat and offals."
"We congratulate the Australian and Indonesian governments on this historic signing, as well as the many negotiators, trade experts and the industry led IA-CEPA Taskforce that have worked on this since 2010 and 2016."
IA-CEPA aims to create a framework for closer economic engagement and will build on existing multilateral and regional agreements including the ASEAN-Australia-New Zealand FTA (AANZFTA) which saw Indonesia liberalise several livestock and red meat tariff lines.
Mr Mackay said the signing was a good first step and that the industry looked forward to ratification and continued trade relationship development from the Australian to the Indonesian Government.
"We urge prompt ratification of the IA-CEPA so these gains can be realised promptly; and look forward to growing our trade relationship with Indonesia through the IA-CEPA and other government programs including the Indonesia-Australia Cattle + Red Meat Partnership (IA-CRMP)."
Australian Livestock Exporters Council chairman Simon Crean said the agreement was particularly important for its alignment with key red meat industry objectives shared by Indonesia and Australia.
"This agreement confirms the importance of live cattle exports to Indonesia and that the trade is part of a collaborative partnership of strategic and economic significance for both countries," Mr Crean said.
He said the agreement streamlined Indonesia's access to dietary protein by strengthening existing links back to northern Australia's beef cattle industry and our proven ability to meet that growing demand.
"Our relationship with Indonesia has many dimensions. Yes, cattle exported for fattening in Indonesian feedlots is a major component, but also we're committed to helping Indonesia to grow its own beef production capacity and improve its herd through the export of quality Australian breeder cattle.
"And on the back of our long-standing supply of affordable beef via the live trade, we also support the removal of tariffs on frozen and chilled beef via I-A CEPA, which will help meet growing demand in different markets in Indonesia such as the restaurant and supermarket sectors."
Mr Crean said the finalisation of the agreement was testament to several years of hard work by Australian and Indonesian negotiating teams.
"ALEC acknowledges the significant efforts of Australian DFAT and DAWR officials throughout the IA-CEPA negotiations. Government and industry representatives in Australia and Indonesia have worked together to made this agreement possible," Mr Crean said.
"I-A CEPA provides timely optimism for industry stakeholders – especially Australian producers battling floods and drought. Now the agreement has been signed, as an industry we look forward to building even stronger commercial relationships with our partners in Indonesia."
Cattle Council of Australia
Cattle Council president Tony Hegarty said improving trade access was particularly important for the industry at a time when droughts and floods were testing the confidence of producers.
"Cattle Council works closely with the Australian Government to ensure beef producers receive favourable outcomes when negotiating trade agreements because the future of our industry is heavily reliant on the competitiveness of our product in export markets," Mr Hegarty said.
"On behalf of all producers, I acknowledge the significant work of the Australian and Indonesian governments and industry representatives who have secured this important agreement. It gives producers even more confidence about the ongoing partnership we have with our Indonesian customers in meeting their growing demand for clean, green Australian beef."
Live cattle and beef exports were the cornerstone of Australia's trade relationship with Indonesia, and today's agreement would further strengthen that relationship, Cattle Council of Australia CEO Margo Andrae said.
"Our beef relationship with Indonesia has acted as a building block for I-A CEPA, opening the door for better market access for other Australian farm exports like sheepmeat, dairy, sugar, fruit and vegetables," she said.
Australian Meat Industry Council
Australian Meat Industry Council chief executive Patrick Hutchinson said the agreement would strengthen ties and create new opportunities for meat and offal trade with a key trade partner.
"This is an agreement that the industry has been anticipating for some time. While the deal was delayed last year, we congratulate all involved for working hard to find a way forward.
"Trade between Australia and Indonesia was valued at $11.2 billion in 2017-2018, and we export about 50,000t of meat to Indonesia each year, so this agreement is certainly welcome news and a great shot in the arm for Australian exporters."
"This agreement is important for the Australian rural and regional economy, and we're very pleased with today's news," he said. "Our industry employs about 100,000 people and trade agreements like this will help it grow and thrive. But there's more to be done to secure the future of our industry.
"In particular, we must ensure that while we're working to create strong trade agreements we have an equally strong resolve around managing and removing non-tariff barriers to trade. The Harris report in 2017 found that the red meat export industry has over $3 billion AUD in lost opportunities in export earnings."