AN INDONESIAN professor, who is coordinating a taskforce handling the spread of Foot & Mouth Disease through the country, says more work needs to be done to raise awareness of the virus and the vaccines available for it.
Prof Wiku Adisasmito gave the Northern Territory Cattlemen's Association conference an update on the country's reaction to FMD and LSD and spoke about the importance of Australia and Indonesia working together to manage it.
He said FMD had been in the country for almost a year, with 600,000 cases recorded, 14,000 active cases and 27 of 38 provinces affected.
"While almost all districts and cities have been effected, there are several that are free of the disease and we need to make sure the surveillance works well so we know the situation," he said.
"Vaccination coverage is still low, which is 20 percent where it is recommended 80pc. So, we still have an issue where there is vaccination available, including 1m from Australia."
Taskforce hoping to bring country together
Prof Wiku is heading up a national taskforce handling the country's response to COVID 19 and FMD. He said the main aim was to bring the country's many jurisdictions together.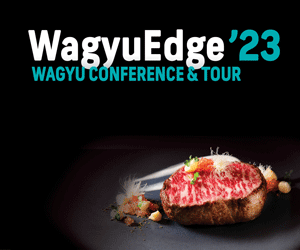 "We 38 provinces and 514 districts and because of this decentralisation there can be some issues when we have an outbreak," he said,
"It was similar with COVID 19, we had to work hard to make sure the directions from the Central Government were obeyed by local governments – this is the same challenge with FMD and LSD.
"We need to make sure we can optimise the governance of these diseases – which is being managed by the Ministry of Agriculture and backed up by the taskforce."
Prof Wiku said it was important Australia and Indonesia worked together to create public awareness of the virus.
"There are a lot of gaps and there are some dialogues, but we need to take action quickly," he said.
"At least the big countries like Australia and Indonesia need to work together now to create public awareness."
Success in Bali
Prof Wiku said the taskforce has had some success in Bali, with last year's G20 summit prompting all jurisdictions to work together and lift the vaccination rate.
"I said to the ministry for agriculture that we need to support Bali with the vaccinations for cattle, buffalo and all susceptible animals," he said.
"I asked for the majority of the vaccines, supported by Australia, to be dedicated to Bali. Within two months, the coverage moved from 15pc moved towards 70pc because of the Army and Police deployed over there to work together.
"A similar approach needs to be deployed in other parts of Indonesia. But the culture and situation may defer from one area to another, which is the challenge."
Australia hoping to boost Indonesian vaccine rate
Australia's deputy chief vet Dr Beth Cookson said she had some concerns about the rate of LSD vaccination. She said Australia was working to help the situation.
"We have seen the lumpy skin vaccines that we delivered 12-months-ago have not been used and we are working to support Indonesia with more vaccines," Dr Cookson said.
"We have a Lumpy Skin National Action Plan and one of the key objectives is to strengthen relationships within the region and continue to support Indonesia. We have been running workshops to train vaccination teams withing the country and continued workshops around development of strategies for vaccination.
"There are still some challenges, as Prof Wiku raised, about how that is implemented down to a district and provincial level, which we are keen to talk more on."
Dr Cookson said the department was also working with Papua New Guinea and Timor Leste to prepare.
"That has involved communication and awareness materials and helping to prepare for vaccination campaigns if they are required in those areas," she said.