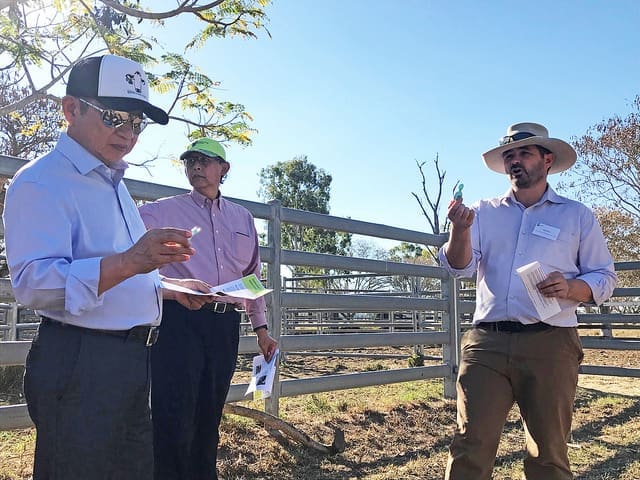 An Indonesian Government delegation is visiting Rockhampton this week to learn more about local research into precision livestock management and agriculture.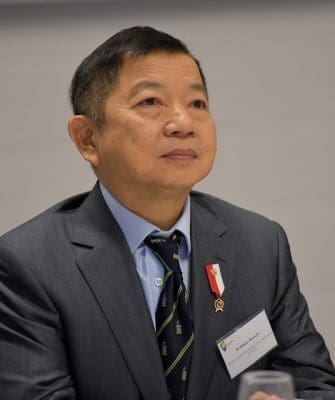 The delegation is being led by Suharso Monoarfa, a member of the Indonesian Council of Presidential Advisors.
The group is visiting CQUniversity's Central Queensland Innovation and Research Precinct (CQIRP), the Belmont Research Station and the Central Queensland Livestock Exchange as part of a two-day tour of the region.
Delegation members chose Rockhampton as the base for their Australian tour as they have a keen interest in learning more about beef research and farm management systems, as demand for beef grows in Indonesia.
CQUniversity's Vice-Chancellor, Professor Scott Bowman explained that the delegation would be learning more about CQUniversity's research into precision livestock management and the University's agricultural education and training courses.
"CQUniversity has been working closely with the Indonesian government for a number of years now to develop opportunities for international student recruitment and research and in the past 18 months we have been building even closer ties," Professor Bowman said.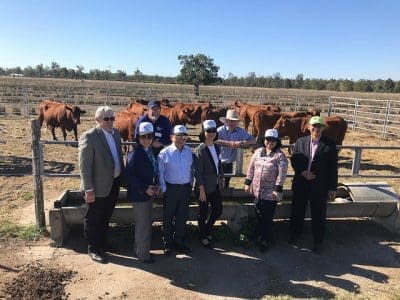 "The delegation chose Rockhampton and CQUniversity for this tour, in order to discover what new advancements are being made in the agricultural research space and how these developments could assist producers in Indonesia to increase production, processing and efficiency.
"As part of this tour, the delegates will spend time at CQIRP and will also visit the Belmont Research Station where much of our livestock research takes place.
"They will also learn more about our Bachelor of Agriculture course and other related training pathways.
"We are extremely proud to host this distinguished international delegation in Rockhampton and we look forward to showcasing the region and our exciting, world-class agricultural research," said Professor Bowman.
Delegation leader, Suharso Monoarfa, said that the group was looking forward to learning more about beef research and production by visiting Australia's Beef Capital.
"I have been working with CQUniversity for quite some time now, as a representative of the Indonesian Government and through this I know that they are based right here in Australia's Beef Capital.
"We are extremely impressed by their engagement with communities and industry when it comes to teaching and research and we have taken a keen interest in their agricultural research, due to the increasing demand for beef in Indonesia," said Mr Suharso.
"There is extremely strong demand for high-quality beef products in Indonesia and this demand will continue to grow. For this reason, we need to start looking at ways to better meet this demand in the future.
"As well as relying on imported products, there is also a desire to adopt new advancements that could support local producers to increase productivity and improve quality.
"We are extremely grateful to be here in the Beef Capital, to engage with local industry and learn about CQUniversity's world-class research and course offerings".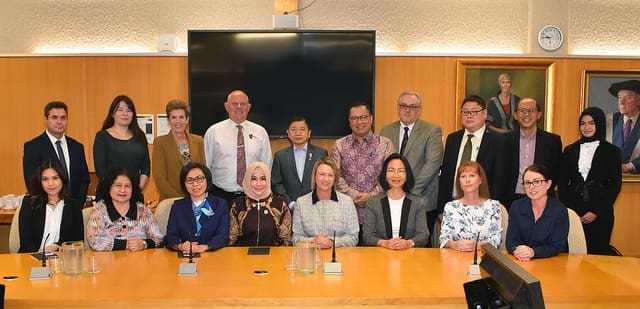 Source: CQU