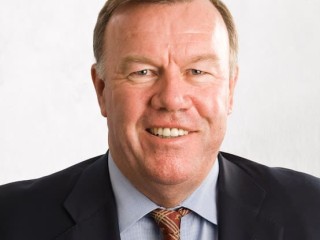 The negative impact of Government intervention on Indonesian live exports was evident in half-year financial results released by the Australian Agricultural Company yesterday, however key performance indicators in other areas looked solid.
The world's largest cattle producer posted before tax earnings (EBITDA) of $4.2 million, a 7 percent improvement compared with the same six-month period last year. Profit before tax was $18.5m, down $2.3m on the same period a year ago.
The underlying result was driven by the sale of 92,600 cattle during the reporting period for an average price of $987/head (down from $1177 last year), and the generation of 37,800 tonnes of liveweight gain in the company's trading herd, reflecting the strong season.
The balance sheet valued livestock for the first half of 2011 at $453m, up from $413m for the same period last year. Part of that is explained by herd numbers, up 9pc to 641,306 due to organic growth and the acquisition of 53,000 cattle from the Tipperary Group. Property, plant and equipment value showed a modest rise to $601m.
AA Co confirmed its full-year earnings guidance of EBITDA in a range from $50-$60 million. That estimate was based on the assumption that current market prices for cattle for both slaughter and live export markets do not change substantially throughout the rest of 2011.
Chief executive David Farley told the market that momentum was now 'well established' 18 months into the company's three-year business turnaround program.
"The operating cost structure and herd profile continues to improve, while the revised business strategy has been further embedded into the operations and culture of the business," he said.
The company was forced to deal with serious challenges during the period, he said, including summer floods and changes to Government intervention policy in live cattle exports to Indonesia.
Seasonal conditions continued to be positive, which had allowed for good average weightgain across the AA Co trading herd and improved breeding herd fertility and age composition.
"World beef prices have remained generally strong, although the disruptions to Indonesian live exports and subsequent over-supply to alternative markets did have an impact on prices. This Government intervention adjustment is unlikely to correct this in the coming months," Mr Farley said.
AA Co had completed 50pc of its 2011 live export program before the Indonesian market suspension was enforced in June. The company has forward-sold a further 11,000 cattle at pre-ban prices awaiting shipment.
"Assuming exports now resume in a timely fashion, the financial impact on the company will be contained," Mr Farley said.
He said AA Co was not optimistic that the export of Australian cattle would commence in early August, as no Australian or global exporter had yet been granted or approved an export licence since the ban was lifted on July 6. However the company was working with government and industry to ensure full export numbers resumed as quickly as possible.
Considering the resumption of live cattle exports would take some time to fully resume, Mr Farley continues to advocate for his Northern Territory Cattle Marketing Pool proposal, but the concept is yet to raise any meaningful support in broader industry circles, and has received no response from Government or DAFF.
"AA Co continues to believe the Pool proposal has much merit, and again calls on the respective Governments to embrace it," Mr Farley said.
Meat processing plan progresses
The half-year report said AA Co continued to examine options to develop a meat processing facility near Darwin, which would principally service AA Co's boxed beef business and deliver improved vertical integration along the beef value chain.
A plant feasibility study was well-progressed, and AA Co recently entered into options to buy land in the Darwin region. Well known Melbourne meat plant engineering firm Meateng has been appointed to process design and engineering developments. Current plans are for a processing facility with an annual capacity of 200,000 head, which could be operating before the end of 2012.
It could take a further 5-6 months for Government approvals to be received, before which there would be no further investment. Much could depend on the level of support from Federal and Northern Territory Governments.
New Zealander Stewart Cruden, who has had experience in his home country in abattoir development and management, has been appointed general manager of the project.
Other credible, established processors continue to shake their head in bemusement at AA Co's northern abattoir plans. Only time will tell who was right.
AA Co's half-year report also confirmed that this week's sale of Meteor Downs ("Coal Miner pays $21.6m for AA Co property," July 23) was above book value, and would result in a one-off profit of $5.8 million due to the price premium paid by miner, Xtrata.
An operating loss of $6.8 million was also disclosed for the now-shut Chef's Partner wholesale/value-adding/retail business based in Brisbane, outlined in detail in an article on Beef Central "Shock closure for AA Co wholesale business" on May 14.
AA Co shares closed yesterday at $1.39, continuing a soft downwards trend through most of July as a result of the live export impact.