AS AUSTRALIANS prepare to vote on a constitutionally enshrined Indigenous voice to parliament, the impact it might have on the cattle industry was a major source of conversation in Darwin last week.
Few parts of the country see the cattle industry and the Indigenous community work as closely as they do in the Northern Territory – with the NT Cattleman's Association broaching the subject several times at its annual conference.
In opening the conference, NTCA president David Connolly said people were being ostracised from discussion about the voice through fear of being labelled racist. But he said it was important the industry was able to ask questions.
"We speak with experience on these matters, the Territory has borne the brunt of Indigenous policies championed by Canberra for years," Mr Connolly said.
"As the Federal Government has stumbled their way around a land that is distant and different to their own, so often our input and advice has been ignored."
We have done a terrific job of making lawyers richer, but their clients remain in difficulty
Mr Connolly said he was keen be part of the discussion and hoped it led to better outcomes for NT Indigenous community.
"My earnest and truthful hope, whatever happens with the referendum, is that this renewed commitment to Indigenous disadvantage emergent over past decade brings with it the change that is so desperately needed," he said.
"If we are to continue down the road we have been on for so long without new ideas, without rights met equally, I fear the Territory will go backwards rather than grow."
While he was keen to talk about the referendum, Mr Connolly said the NTCA did not have a formal "yes" or "no" position on the voice.
"I believe it is the NTCA's role to ask questions of the government regarding to implementation of the voice so they can make a more informed position," he said.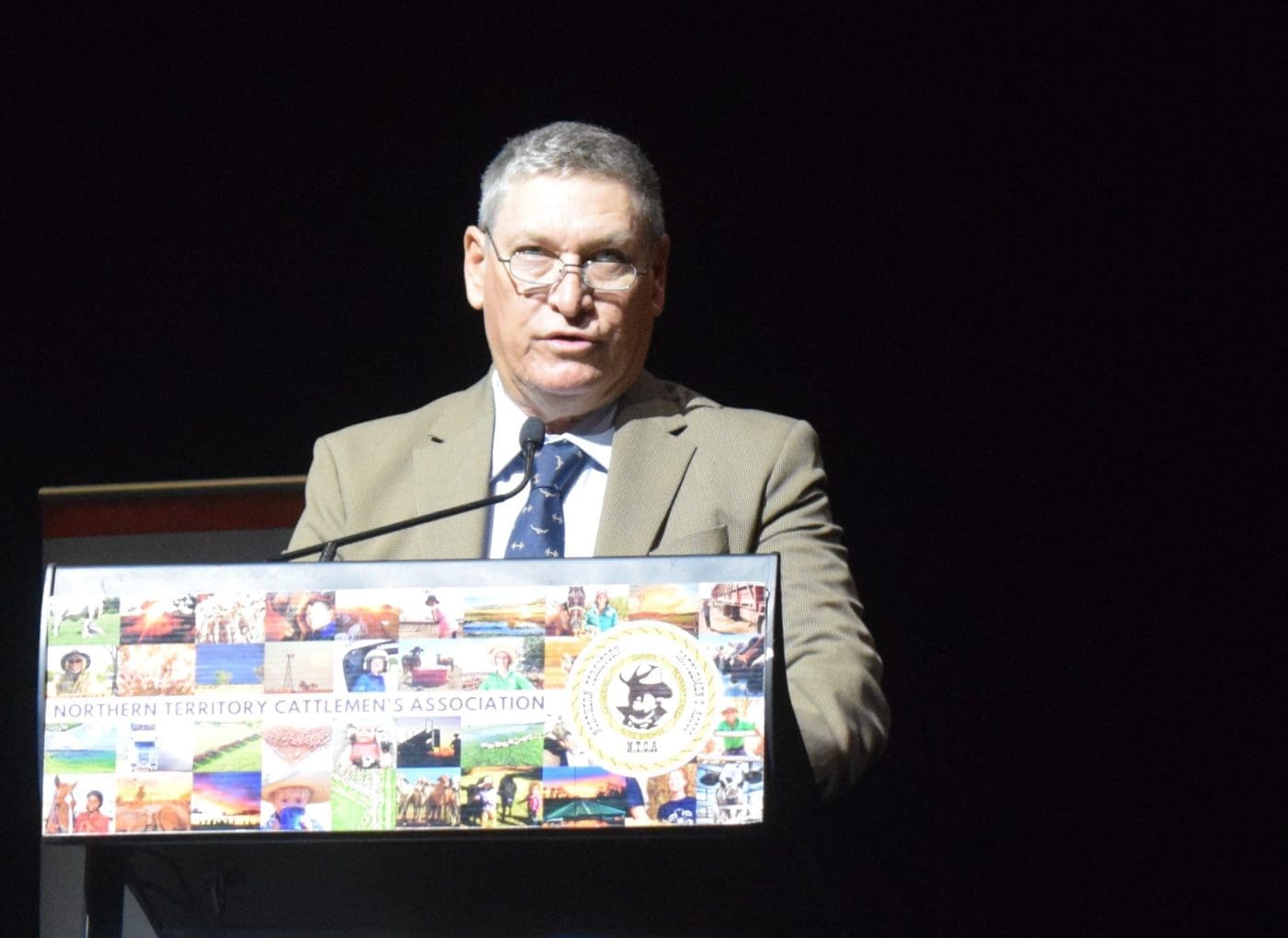 "Organisations do not have the right to speak on behalf of their people when it comes to protections that are afforded to all Australian citizens. We have the privilege of confidential voting in this country."
Cattle industry to step up on Indigenous policy
While Mr Connolly was keen to hear more about the Federal Government's proposal on the voice, he said the industry needed to a bigger role in improving the lives of Indigenous people.
"Government is not, and will never be, the solution to addressing Indigenous disadvantage in the Northern Territory," he said.
"We have done a terrific job of making lawyers richer, but their clients remain in difficulty. (The cattle industry) must take a greater hand in improving the situation ourselves."
Mr Connolly pointed the NTCA's "real jobs" program, which trains and supports young Indigenous people in forging a career in the cattle industry. It is run in partnership with an Indigenous agency.
"Our members que'd up to jump on board and it is so well supported," he said.
"More than 200 participants have been through the program and many are still working in the industry. Last year we lost our funding.
"We must take carriage of these programs ourselves; we will continue this program because we want it, our members want it and more importantly these kids want it – and they need it. We will not give up on these kids."
Senator calls for more support
NT-based Liberal senator Jacinta Nampijinpa Price has been a loud opponent to the voice. With Indigenous and Irish heritage, she said there were better ways of addressing disadvantage.
"We need to take a more realistic approach when it comes to the children we see on the streets at night," Ms Price said.
"We need to uphold their rights as children to live in homes that can look after them and uphold their basic human rights. These changes need to happen far quicker than what is currently taking place.
"There has not been a year in my life where I have not attended at least one funeral. Many of those funerals have been for family members with a dependence on alcohol."
Ms Price said programs like the NTCA's real jobs program were important to addressing Indigenous disadvantage.
"Those initiative need far more support than what you are currently getting"
"Relationships must be strengthened between pastoralists and traditional owners. There used to be wonderful relationships and a lot that has been broken down because of the influence of bureaucracies.