Keeping up with the never ending stream of beef news headlines, blogs and social media posts rolling out 24/7 is no easy task for busy people – here's a wrap of some items of relevance or interest to the beef sector from around the web you may have missed in recent weeks.
The irrefutable case for animal agriculture
With dramatic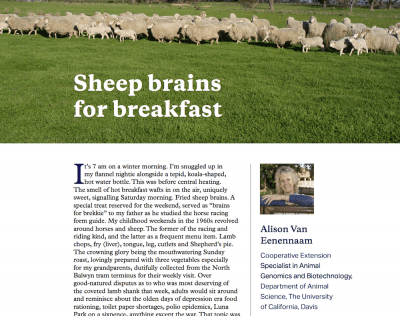 changes being proposed to global food systems, Australian-raised animal scientist Alison Van Eenennaam, now a leading geneticist at the University of California, Davis, explains why animal agriculture is here to stay and why agricultural professionals need to make themselves heard – Sheep's brains for breakfast
US meat leaders tout stronger approach
Feedstuffs magazine details a strategy by leading US red meat industry figures to undertake "a more aggressive, gloves off strategy" to tell red meat's story to consumers:
PART 1: Cross: Time for meat industry to take the offensive 
PART 2: About real meat: A call to arms
Media watch slams drought impact denial article 
Media Watch takes Australian Financial Review to task over article questioning impacts of drought on agriculture: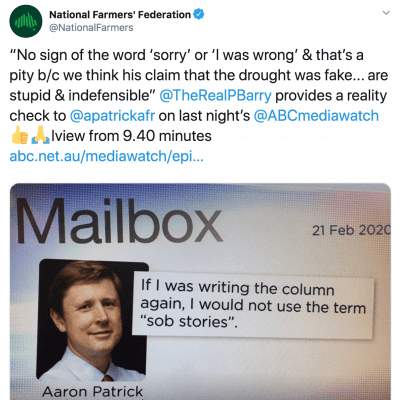 Qld Rail rejects vegan billboard
Animal rights activists wanted a billboard in one of Brisbane's busiest train stations. Queensland Rail said no. Here's what happened: Vegan billboard diet change for climate change rejected by QR  (Subscription required to read article)
Trespassing vegan activist unrepentant
A vegan activist from Brisbane who has been charged 22 times in two years insists she will continue to stage protests, break into factory farms and rescue animals – Glamorous Vegan Activist Refuses To Stop Trespassing To Save Animals
University beef ban backlash
When the Edinburgh University Student Association tried to pass a motion banning the sale of beef on campus, in the process preventing young rural students from speaking against it, a subsequent referendum resulted in nearly 6000 students rejecting the move: Edinburgh University students vote to reject ban of beef products from campus bars and cafes
Tools of misinformation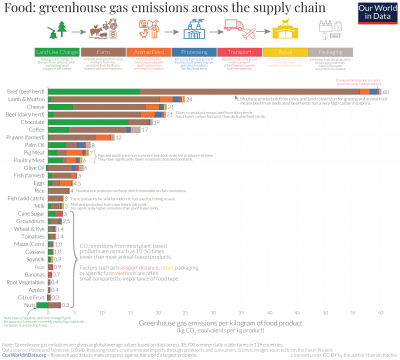 How simple and widely shared images, such as the chart above, can become powerful tools for spreading information to consumers: Infographics scapegoating beef usually miss the big picture
Beef cycle
Bicycling magazine offers readers another look at red meat: Lately the news surrounding this American diet staple has been bleak. But you might not need to give it up just yet 
Rotten burger, fresh message?
Marketing has to be attention grabbing, but Burger King has raised the stakes by showing a 30 day old Whopper to demonstrate that its burgers contain no preservatives (ad pictured below). The ad has won praise by some marketers, but some think it will backfire – as Mark Ritson writes in the Australian: Rotten whopper ad could decompose Burger King's image as well (subscription required to read article).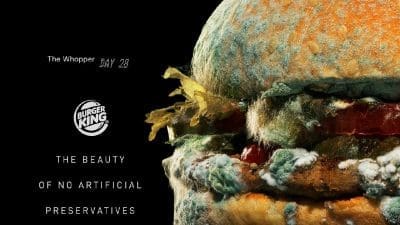 Meat still king
While there has been a greater discussion around meat substitutes, Australians still love meat, Meat and Livestock Australia's Graeme Yardy tells the Canberra Times: Australia's meat industry not cooked yet
Seaweed in livestock fodder
A potential $140 million new industry in South Australia within three years, according to Primary Industries and Regions SA (PIRSA).
The end of a trend?
Asian feed output declined for the first time in at least three decades reports efeedlink: World feed output stops growing
Best cattle crush going round?
Join the discussion started on Twitter by Bass Beef:

Farmers urged to view zero emission push as an opportunity
A net zero emissions future provides a great opportunity for farmers writes former NSW primary industries minister and deputy NSW nationals leader Niall Blair in The Age
Uncommon Scents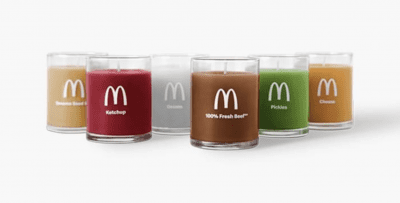 McDonald's has this week released a beef-scented candle to celebrate 50 years since the launch of its Quarter Pounder burger.
Guide to cooking beef and steak
Writing on the Lifehacker Australia website Adelaide butcher and cattle producer Richard Gunner looks at 23 different cuts and how to cook them –  Everything you need to know about cooking the perfect steak
US meat and grain giant releases own plant burger
Cargill will launch its own plant-based hamburger patties and ground "fake meat" products in April, challenging Beyond Meat and Impossible Foods for sales in grocery stores, cafeterias and restaurants – See Reuters report here
Rain, glorious rain
"Flood fencing is better than drought feeding" 
As the saying goes, when it rains, it pours. 125mil on top of 170 so far for the year and it's started again. Not sure how much more the swollen Muckadilla Creek can take! Flood fencing is better than drought feeding. pic.twitter.com/kmffd1YPg9

— James Stinson (@moonya205) February 23, 2020
Winter crop 2020 stater kit pic.twitter.com/65B6rjyF9l

— Ash (@TunksAshley) February 13, 2020
(Items included based on general relevance and/or interest to the beef industry, and should not be interpreted as endorsement of content or opinions expressed in any particular item)