I travelled from Bali to Brisbane during the last week of July and can confirm that strong biosecurity measures are in place which should help to keep the Foot and Mouth disease virus (FMD) out of Australia.
The large number of press articles and public announcements appears to be having a positive effect.
While I was waiting at the departure gate, I saw a fellow traveler put his thongs in the bin. I also saw another traveler carrying his spare shoes in a clear plastic bag.
While there was nothing mentioned before boarding in Bali, once on the plane there were at least four separate FMD announcements during the flight.
Shortly after takeoff everyone was provided with an Australian government leaflet explaining how to keep FMD out of Australia (see below) along with their immigration entry card. On arrival in Brisbane all passengers were required to walk through a disinfectant foot pad on the way to immigration.
There were also many signs in the airport warning passengers about the danger of bringing FMD (and other diseases) into Australia.
I ticked the box on my immigration form for having been on a farm during my journey because in my opinion Bali is just one big farm. As a result, I was directed down the special inspection lane and was questioned in detail by the quarantine officer who was right on the ball with shoes examined and all the right questions asked.
I know Darwin already has its foot baths in place while the rest of Australia either has done so or will have them in place very soon.
The USA has a requirement that all travelers from FMD locations are required to stay away from livestock, zoo animals or wildlife for 5 days after their return to the US.
This is based on evidence that FMD virus can remain viable in a human respiratory tract for up to 5 days after exposure. While it is not a mandatory requirement in Australia, I would strongly suggest that all livestock owners refuse entry to their property to anyone who has recently been in Indonesia.
See a screenshot below of the live Indonesian website which shows the current status of the disease outbreak.
While I am not so confident about the data on the numbers of animals infected, I am quite sure that the numbers of stock vaccinated is extremely accurate. In the last few weeks vaccination numbers in Bali have gone from zero to over 33,000 which is encouraging if the rate continues at this pace.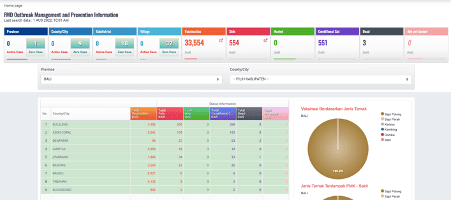 https://siagapmk.crisis-center.id/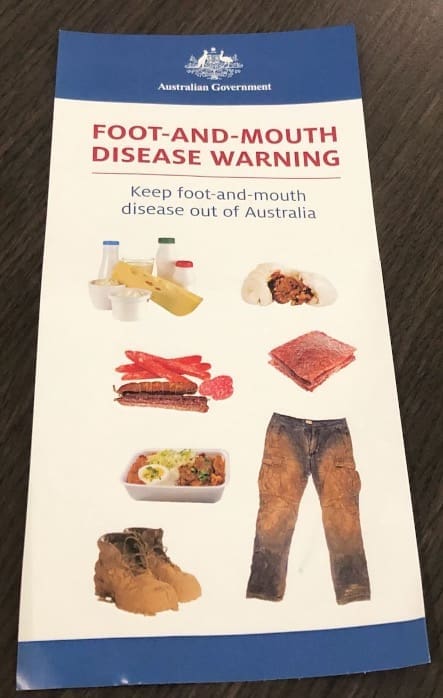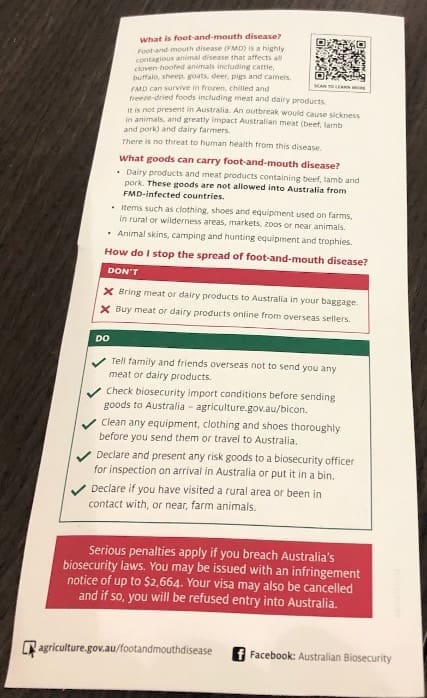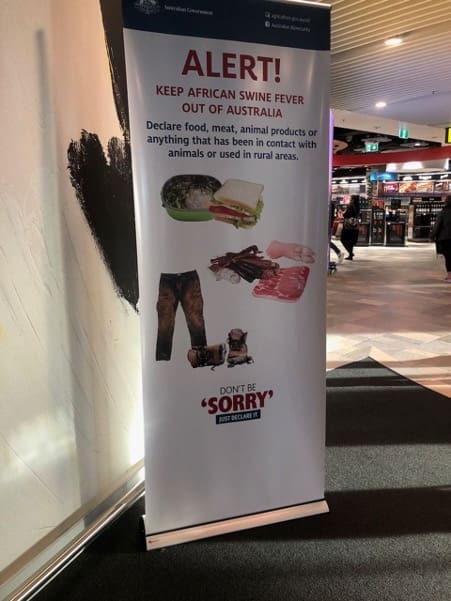 Brisbane airport signage. One of many signs advising of FMD and in this case African Swine Fever seen throughout the arrivals area.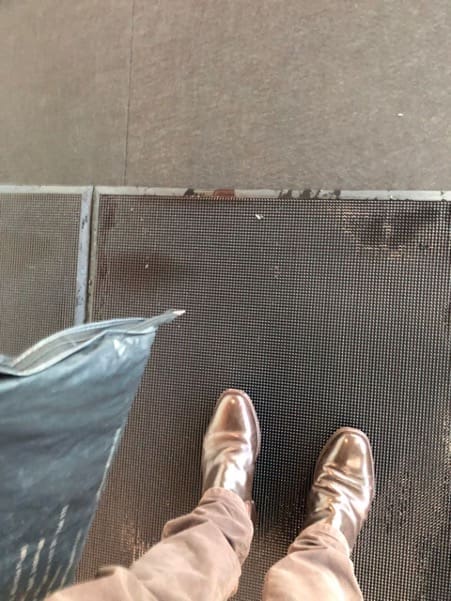 My clean shoes standing on the squishy mat containing disinfectant. Not inconvenient in any way and certainly wouldn't be a problem if you were wearing thongs.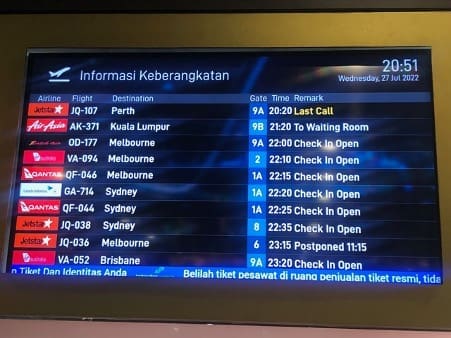 The number of tourists visiting Bali is huge. I took this photo above showing 9 separate flights from Bali to Australian cities during a 4-hour period last Wednesday evening. Most flights are completely full.
Keeping FMD out of Australia is everyone's responsibility from returning tourist to airlines, airports, governments, the press, farmers, veterinarians, and the community in general. If we all do the right thing and support Indonesia to get the disease under control, then the risk of transmission of the disease to Australia will once again be reduced to very low levels.