Impossible Foods is changing the name of its plant-based Impossible Burger to "Impossible Beef Made From Plants", as it rolls the burger out across 150 Grill'd and Butter food outlets.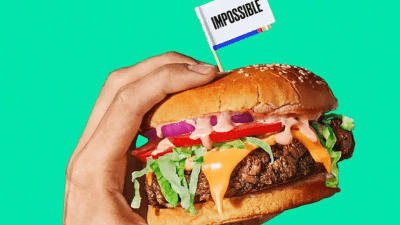 The Red Meat Advisory Council has slammed the re-branding, describing it as "a disgraceful attempt to trade off the world-renowned brand and reputation of Australian beef".
RMAC chair John McKillop said eliminating livestock production was the stated mission of Impossible Foods' CEO and Founder Patrick Brown, and demonstrated "a hard-line anti-farmer and anti-meat agenda that has no place in Australia".
He said the company's use of the word beef to describe its product was "an attack against Australia's hard working graziers, livestock transporters, meat workers and butchers".
"The brand and reputation of natural Australian beef, lamb and goat built over generations is now being denigrated by companies that are deliberately trying to use piggyback marketing to sell an inferior product."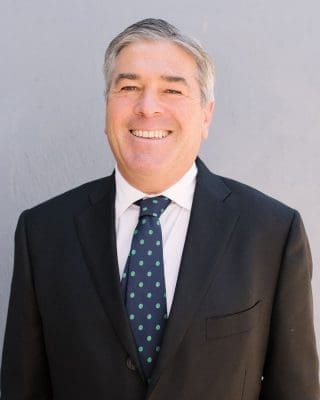 'Ultra processed, overseas manufactured plant-based protein' would be a more appropriate description of the "Impossible Beef" burger, he suggested.
'Consumers want the real deal'
"Consumers want the real deal," Mr McKillop said.
"If an Australian butcher sold beef rib eye as vegan tofu to make more money they would be heavily fined and potentially shut down. It is completely unacceptable that foreign companies backed by US billionaires can freely label vegan products as beef without any penalty.
"Animal proteins are nutrient-rich and provide the only natural source of vitamin B12, a deficiency of which is associated with developmental disorders, anaemia, poorer cognitive function, and lower motor skills development."
Truth in labelling inquiry returns on Monday
AgForce is one of a number of groups set to appear at the next public hearings of the Senate Inquiry into meat definitions on Monday.
The Queensland producer representative group will put the case for regulations to enforce food labelling standards to prevent food companies deceiving consumers into believing they're buying genuine, Aussie-grown meat products, when they're not.
AgForce CEO Michael Guerin said it was up to makers of non-meat products to come up with their own distinct terms instead of trading off long-established names of animal proteins.
"Put simply, we are about truth in labelling – period," he said.
"It is a national disgrace that highly processed plant-based protein made from imported ingredients is allowed to be labelled as Australian meat.
"There is no such thing as a beefless patty or sausage, they are soy patties and soy sausages and should be labelled as such.
"If you can't sell wheat as barley, you shouldn't be allowed to sell soy as beef, or 'beefless'."
McDonald's trials McPlant burger in US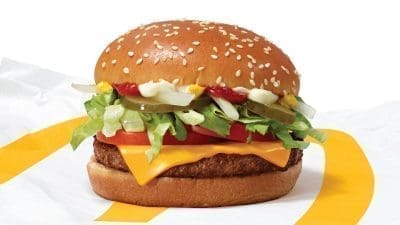 McDonald's USA has today started trialling a new "McPlant" burger in eight restaurants across the US.
The McPlant includes a plant-based patty co-developed with Beyond Meat which is exclusive to McDonald's, and made from ingredients including peas, rice and potatoes.
Earlier this year McDonald's pulled the "McVeggie" burger from its stores in Australia two years after launch, citing flagging sales of the plant-based offering. The burger received mixed reviews from consumers, with some claiming it was not truly vegetarian because it was cooked on the same grill as meat patties.
The news injected some beef to plant-based meat company Beyond Meat's falling stock price which had fallen by 25 percent so far this year.
News of the trial with the world's largest restaurant deal saw Beyond Meat's stock price increase by around 6 percent, while McDonald's stock remain flat, as reported by Motley Fool.
Consumer interest in meat remains strong despite anti-meat messaging
And finally, in contrast to headlines suggesting meat consumption has dropped this year in the United Kingdom, where the COP 26 forum is currently taking place, actual meat sales data suggests the opposite is true.
More details in tweet below:
What the media say consumers want, and what they actually buy in the supermarket, are usually entirely different. This has been underscored by another surge in sales of meat in the UK. Read more in our latest blog post: https://t.co/9uz2UmzYSV pic.twitter.com/auhTOkKdXe

— NewNutritionBusiness (@NewNutritionB) October 27, 2021
'Giving up meat won't make 

us greener'
A recommended read if you have a minute or two to spare for a refreshingly balanced perspective on the meat versus plant-based debate.