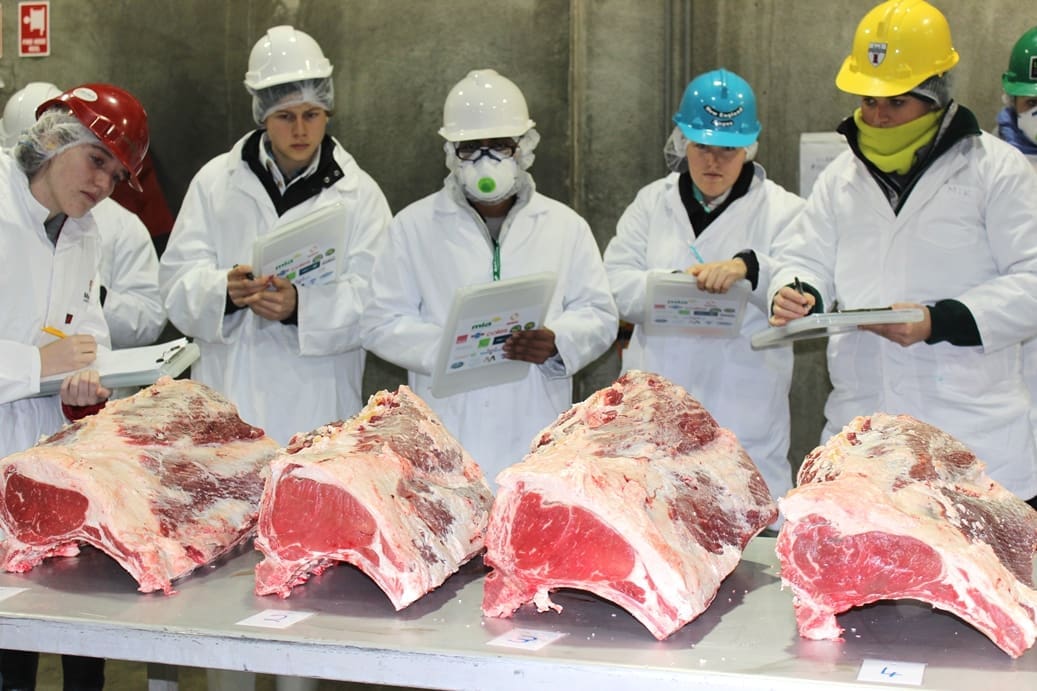 HEAVY-HITTERS from across the red meat supply chain are lined up to present at 2021 Australian Intercollegiate Meat Judging Association's Northern Conference to be held in Rockhampton from 7-10 April.
After a year that's been light-on for professional development opportunities, it was exciting be able to offer the opportunity to anyone involved-in, or looking to join the red meat industry, ICMJ northern committee chair Ethan Mooney, said.
Mr Mooney, Teys Australia's general manager of operations at Biloela, said the ICMJ northern event had to take a break last year, as many conferences did, due to COVID.
"But we are back this year with an exciting and unique program that mixes big-picture presentations from industry leaders, with technical lectures from meat scientists, and practical training sessions to improve participants meat judging skills," he said.
"We'll also be connecting job seekers with the big employers of the northern beef industry at our careers expo, which is a big-ticket opportunity for attendees at ICMJ events to take the next step in their careers."
The ICMJ Association is a not-for-profit organisation with a mission to 'Inspire and develop future professionals in the global red meat industry'. The Australian ICMJ has accomplished a long and successful reputation of attracting graduates to careers in the red meat industry and the Northern Conference has been designed to develop and retain existing talent in the industry.
The ICMJ Northern Conference is co-hosted by CQUniversity and Teys, and sponsored by Meat & Livestock Australia and the Australian Meat Processor Corporation.
The 2021 program includes:
Carcase breakdown and utilisation workshop by Kelly Payne, MLA
Northern Industry Exhibition & Careers Expo
Tour of CQUniversity livestock research activities at AgForce's Belmont research station
Conference program.
Conference presentations will be made this year by experts including:
'Precision management in grazing systems – opportunities for improved sustainability' by Prof Ryan Reuter, Oklahoma State University (to present remotely)
'Red meat update and current trends' by Phoebe Johnson, MLA
'Vertically integrated value chains – an Australian Country Choice perspective' by Paul Gibson, ACC
'Selecting for profit – a producer perspective' by Rebecca Burnham, REB grazing
'Genomic selection for eating quality' by Dr Karen Schutt, Neogen
'Putting yourself out there – how to be an effective communicator' – Michael Thomson, CQUniversity
'The power of effective networking skill' by Sarah Taylor, Teys Australia HR.
"We have a few more aces up our sleeves to be revealed in the coming weeks but I would encourage people to get in and take advantage of the early-bird registration discounts," Mr Mooney said.
The event will be run within CQUniversity's COVID Safe requirements to ensure the safety of all attendees. Early-bird registrations made before 28 February are $250 (inc GST) per person including accommodation or $180 (inc GST) if needed. Both packages, which are highly subsidised by industry sponsorship, include all lunches and dinners. Registrations made after February 28 will cost $330 (inc GST). Registrations close March 5.
To register, click here
More information, click here.