Dr David Pethick is a biochemist and meat scientist with a tremendous passion for the Australian red meat industry, something he has shared with generations of agricultural students through his characteristically animated and good-humoured presentation style.
Addressing a room full of university and college students in a conference marking 30 years of the Intercollegiate Meat Judging Association in Australia on Wednesday, he spoke of the incredible opportunities young meat scientists in Australia now have at their feet.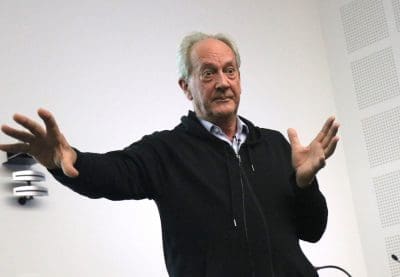 By contrast, when Dr Pethick was a student in the early 1970s, first at the University of Adelaide and then at Cambridge University in England as a PhD candidate, biochemistry and meat science were still very much in their infancy.
Dr Pethick, who has worked at Perth's Murdoch University for more than 40 years, said life was not quite the same for a young meat scientist when he was starting out.
"There was no meat science when I did my degree," he told the 188 ICMJ competitors and team coaches present.
"We didn't mention meat at all, it was muscle, it was fat, it was guts.
"So I actually learned and trained to translate rat biochemistry into sheep and cattle biochemistry, because all biochemistry  was based on a laboratory rat.
"There was no ICMJ back them, more is the pity, I would have loved it."
Work by Dr Pethick and other pioneering meat scientists over past 50 years has helped to pave the significant inroads the Australia red meat industry has made into meat eating quality.
Asked to speak on the changes he has seen over the past 30 years, Dr Pethick said the biggest change was clear.
"For me the biggest change I have seen is an unreserved focus on the consumer," he said.
"This has been worldwide, but particularly the Australian industry saw this light and I was privileged enough to be part of this.
"The person who buys the meat at retail, without them, we have nothing."
The number of consumers who have tested beef and lamb through the Meat Standards Australia program has now surpassed 160,000 in 11 countries.
"Now that is what I call a consumer focus," he said.
Demonstrating that various pathways now open to meat science students, Dr Pethick said there were five key pillars of meat demand – illustrated by the Meat & Livestock Australia slide below – and all were founded in meat science.
"You need a good integrity system, it has to taste right, it has to have nutritional value which meat of course has and we have to keep reinforcing that," he said.
"The systems have to be ethical, you have to kill the animals properly, you can't bugger the land up, all the rest of it, and finally you still have to keep working on value and efficiency so the stuff doesn't get so damn dear no one will buy it."
Australia had been blessed in the last 30 years to have develop large integrated, multi-million dollar programs to drive targeted meat science research through MSA and the Beef and Sheep CRCs.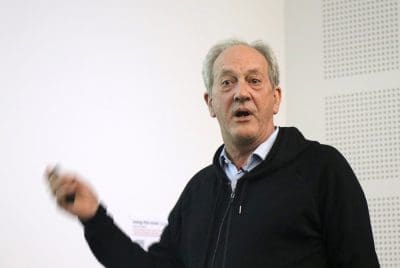 Dr Pethick said a commitment to putting consumers first had always helped the industry to navigate a range of challenging issues around meat quality over the years including the impact of HGPs, bos Indicus content, dentition and marbling.
As they worked through the various issues the key priority was always the consumer, he said.
"There is still a lot to understand – flavour, genetics, muscling, and grading technologies are on the boil – but just put the consumer first and you can't go wrong," he advised the aspiring meat scientists present.
"I would love to be a meat science student these days.
"We are a more mature, innovative and proud industry than ever, and we need you lot more than ever."
In terms of what is coming next Dr Pethick said the next key goal he would love to see before he retires is a genomic breeding value for consumer eating quality. Work was well underway toward achieving this in both the lamb and beef research communities.