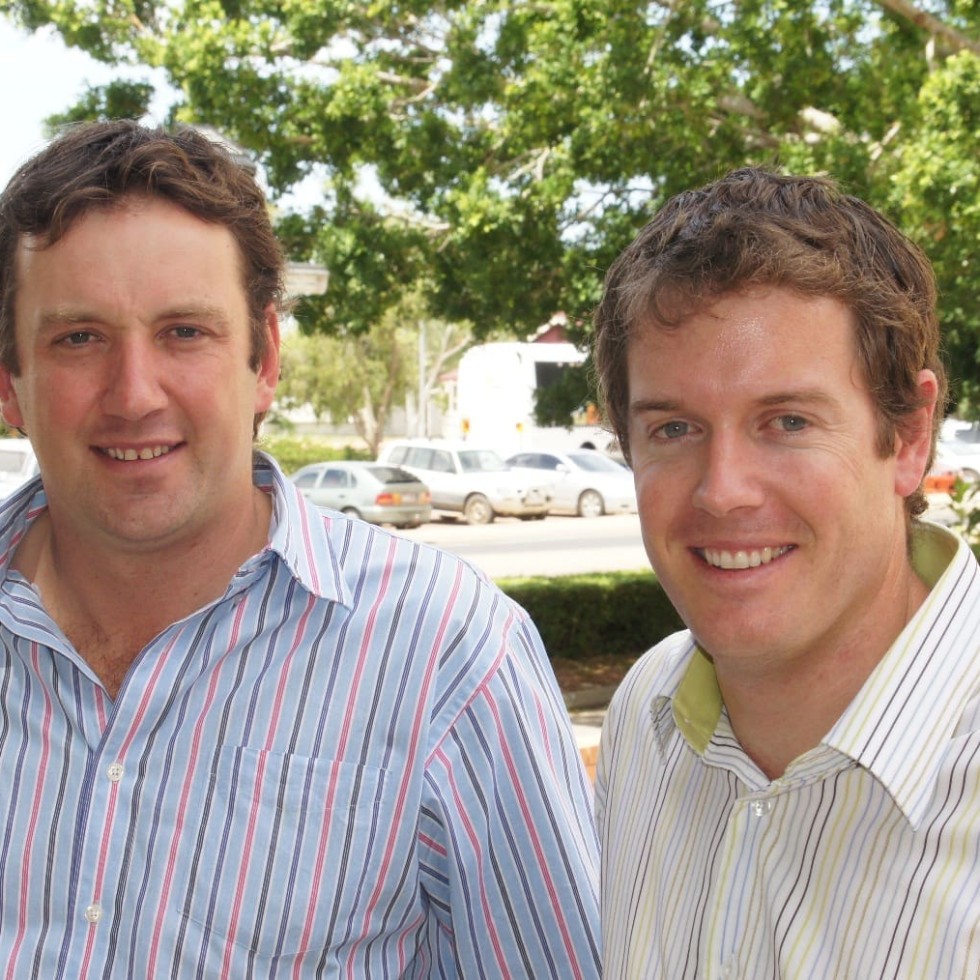 Ian McConnel from the Brisbane Valley in southeast Queensland has been named the Cattle Council of Australia's 2011 Beef Industry Rising Champion, following a selection process held during this week's industry annual general meetings in Longreach.
Ian will now go on to represent Australian beef producers at the International Livestock Congress and National Stock Show in Denver, Colorado, in January 2012.
Ian's family operates a large Droughtmaster commercial and stud breeding enterprise numbering about 2000 head at Mt Brisbane, a historic grazing property near Esk in the Brisbane Valley.
He was one of six outstanding State finalists who presented to Cattle Council on their respective Australian beef industry problem solutions in Longreach.
Ian's presentation outlined the South East Queensland Producer Network that he is working to build.
Cattle Council members were impressed by the knowledge Ian demonstrated when explaining why he believed that producers in the region needed a vehicle to better engage with industry, Government and each other.
As an observer at the Cattle Council meeting, Ian said he saw a broad range of national beef issues being debated and believed that all beef producers should be aware of how to have input into the national debating forum.
In his working role as a Queensland Government beef extension officer Ian has been working to better educate small peri-urban beef producers about best practice.
He says there are more cattle grown in south-east Queensland than the entire Northern Territory, and small producers in the area are hungry for more information.
"The project I'm doing is setting up a beef industry network to start getting all the different segments of the beef industry in south-east Queensland together and talking to each other," he said.
Runner-up for the 2011 award, Lauchie Cole, a beef producer from Cressy in Tasmania, was presented with the Rising Champion Acknowledgement Award, of $750.
Lauchie presented his 'Steaking our Claim' concept which aimed to provide the true facts to consumers and other producers about various issues faced by the industry including environmental impact and animal welfare for example.
Finalists each received a plaque at the Beef Industry Rising Champions gala dinner held on Tuesday night, an evening that provided opportunities for finalists to expand their networks and learn from people operating at the 'big-picture' end of the industry.
The Rising Champions Initiative was launched last year by Cattle Council to inspire, empower and support young people to have an influential say on the big issues facing their future in the industry.
State farming organisation members of CCA were partners in the initiative: AgForce Queensland, NSW Farmers' Association, Tasmanian Farmers and Graziers Association, WA Farmers, Pastoralists and Graziers Association of WA, Northern Territory Cattlemen's Association, Victorian Farmers' Federation and South Australian Farmers Federation.
The event was sponsored by National Australia Bank and was also supported by funding from the Australian Government Department of Agriculture, Fisheries and Forestry under Australia's Farming Future.
Greg Brown, CCA's retiring president, said the Beef Industry Rising Champion initiative had identified some outstanding young leaders and projects, and he looked forward to Cattle Council working with State Farming Organisations to further encourage the involvement of youth at a higher level in the industry.
Cattle Council also congratulated the other state finalists who put their hand up to have their say in Longreach: Jake Phillips, SA; Trent Anderson, Vic; Clinton Gartrell, WA and Marc Greening, NSW.