THE board of Tasmania's Huon Aquaculture salmon farming business has dismissed calls from investor Twiggy Forrest for better animal welfare performance and barbs at the company's suitor, global red meat processor JBS, as corporate "noise".
In full page newspaper advertisements last week, Dr Forrest called on JBS to improve its animal husbandry processes, and accused it of not operating on a "no pain, no fear' basis in its meat processing plants.
In further comments made on ABC's Landline TV program on Sunday, Dr Forrest widened the scope of his criticisms of JBS to include all meat processors, including chicken, pork, lamb and beef.
"The whole of the beef processing industry in Australia and worldwide, really don't have great standards when it comes to the final 50 metres of an animal's life," he told Landline.
"I don't think it's good enough. The whole of the farming industry works really hard to look after their animals – it's a heart-breaking situation if you think an animal you have cared for all of its life goes through extreme duress and/or pain. It doesn't have to be like that," he said.
"No pain, No fear is a tough target, but it is very doable – we have the technology."
Dr Forrest this afternoon issued a statement rejecting any suggestion that calls for better animal welfare were simply 'noise' (see details below).
Huon Aquaculture obviously feels that Dr Forrest's animal welfare and environmental criticisms were directed at the salmon producer as well.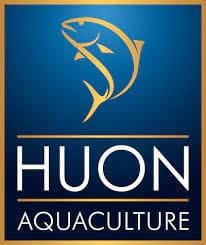 In separate statements to Huon shareholders delivered yesterday, Huon board chairman Neil Kearney and JBS both rejected any suggestions made by Dr Forrest that they operated under questionable animal welfare practices.
Huon on 6 August entered into an agreement with JBS to acquire 100 percent of Huon shares for $3.85 cash per share. Since then, Tattarang Agrifood, a company owned by Dr Forrest, has acquired an 18.5pc stake in Huon, and indicated it might not support the JBS proposal.
"Dr Forrest has questioned aspects of the animal husbandry practices of JBS and environmental standards of Huon and the salmon industry in Tasmania," Mr Kearney said.
"Your directors consider that JBS's $3.85 cash price offers compelling value as it represents a 61pc premium to the closing price on 26 February 2021, when the strategic review to consider corporate level transactions was announced," he said.
Mr Kearney said it was important to note that the JBS proposal was the culmination of a rigorous strategic review process that was designed to identify the most compelling value proposition for all Huon shareholders.
He said in the early phase of the review process, Tattarang had expressed interest in Huon and submitted a non-binding and conditional indicative offer for the business.
"Tattarang was invited to participate further in the strategic review process (on the same customary terms as other process participants) and submit a final and binding offer but declined to do so," he said.
"In any event, JBS's $3.85 cash per share offer is materially higher than Tattarang's non-binding and conditional indicative offer."
Mr Kearney said Huon's directors would continue to act in the interests of its shareholders.
"We are focused on providing shareholders… with the opportunity to secure proper value for all their Huon shares. We will not be distracted by external noise that does not provide Huon shareholders with that opportunity."
Highest standards of animal husbandry
Mr Kearney said throughout its 35-year history, Huon had been uncompromising in its commitment to the highest standards of animal husbandry, biosecurity, environmental management, and sustainable farming practices.
"Huon remains the only seafood producer in Australia to achieve RSPCA Approved Farming certification and firmly believes its sustainable salmon farming practices can be benchmarked against the best standards in the world," he said.
In the event of a transaction proceeding, a new owner of Huon would be required to adhere to the same rigorous environmental and animal welfare standards that applied today.
"In its commitments to animal welfare and sustainability, JBS has pledged to build on the legacy we have built at Huon," he said.
JBS "unequivocally supports the concept of no pain, no fear"
In a second statement provided to Huon shareholders yesterday, JBS Australia chief executive Brent Eastwood said his company unequivocally supported the concept of 'No pain, No fear' and upheld the highest standards of animal welfare in this country.
"Our JBS Animal Welfare policy calls out our commitment to the 'Five Freedoms'. We uphold our high standards of animal welfare through industry-leading policy relating to responsible care for animals under our control, regular internal and external audits, extensive CCTV monitoring, training for livestock handlers, and livestock transport checks," Mr Eastwood said.
"JBS Australia fully complies with Australian Animal Welfare Standards and is certified under the AusMeat – Industry Animal Welfare Certification Program (AAWCS) for livestock processing facilities."
"Our production facilities are independently audited by the Federal Government, AusMeat and key customers to guarantee compliance with established animal welfare programs and standards. We strive for continuous improvement in our welfare efforts through new processes, technologies and the implementation of standards that meet and often exceed regulatory requirements," he said.
"JBS has zero-tolerance for animal abuse from our own employees and third parties in our transport supply-chain, processing plants or feedlots. As we have said previously, JBS will apply its uncompromising commitment to animal welfare and sustainability at Huon to build on the legacy of the Bender family in Tasmania."
"Understandably, Tasmania has some of the most stringent environmental licence and regulatory standards in the world to protect its pristine waterways, and we are committed to meeting and exceeding those standards and rigorously applying our continuous improvement approach."
Forrest statement
In a statement issued by Dr Forrest this afternoon, he said he did not think that calls for better animal welfare were simply "noise".
"My message for Huon and JBS Group has not changed: 'No pain, no fear' is not noise – it is animal rights," he said.
"JBS Group's appalling track record on the treatment of animals is well and truly on the public record. Australians do not stand for animal cruelty and I stand with Australians."
"That is why the Australian Government must intervene to stop the JBS Group taking over Huon," he said.
Serious environmental concerns were behind the decision by Tattarang not to match the JBS Group offer price for Huon Aquaculture Group, Dr Forrest said.
"Huon has announced that the JBS Group offer price is materially higher than the non-binding indicative offer provided by Tattarang. Tattarang had factored into its offer price several key environmental improvements that it strongly believes are absolutely necessary for sustainable and responsible salmon production," he said.
The first of these was an end to salmon farming in Tasmania's Macquarie Harbour.
"Tattarang wanted to remove the pens from Macquarie Harbour where they are environmentally destructive, and have caused deep upset to the local community. Our offer was predicated on fixing the environment, focusing on production in deep water high current environments, or on land."
"We bought shares to continue to pressure future management to move the pens. When JBS Group appeared, we doubled down as their global environmental, corruption and animal welfare record is well documented."
"We will continue the battle, and challenge JBS Group to adopt the same environmental strategy."
Beef Central has asked a series of questions of Harvey Beef, seeking clarification over what is involved in the company's "No Pain, No Fear" pre-slaughter management process, referenced at length in recent paid advertisements. No detail is provided on the company's website. We will report back to readers if we receive a response.