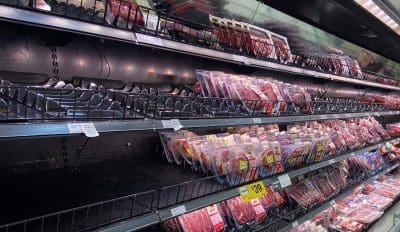 PICTURES of empty supermarket shelves and significant absentee rates at some of Australia's largest abattoirs have created concern in recent weeks about the impact the virus may have on the cattle industry.
Other than the processing sector, the industry has had minimal brushes with COVID and livestock have been moving across the country. But this time COVID case numbers have reached record levels and extended further into the community.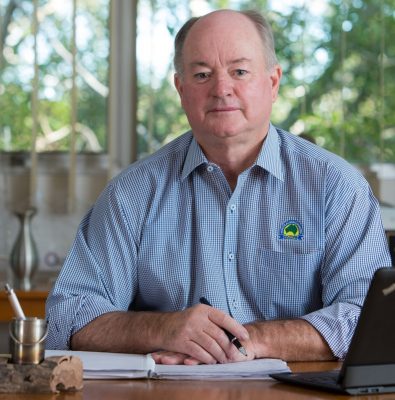 Australian Country Choice director David Foote said the virus had now impacted all parts of ACC's beef supply chain – however through a combination of expert advice, forward planning, communication and biosecurity protocols across its operations, disruptions to beef supply had been minimised.
"We have only recently experienced a positive case in our property and feedlot network while our processing plant at Cannon Hill has implemented at significant cost to the business, a 24 hour rigorous COVID testing and tracking protocol for everyone and anyone entering the site," Mr Foote said
"These testing and close contact procedures at our plant have helped keep it COVID free but has created an involuntary absenteeism rate which has had an impact on processing volumes through the facility.
"With affected staff generally now able to return to work after 6- 7 days, disruption to the overall cattle or finished goods flow has not been too significant."
Mr Foote said absenteeism from COVID case numbers along the entire fresh meat supply chain from processing to cut and pack facilities to distribution centres and back of stores were are all compounding the ability to keep the shelves full at all times.
"Each part of the chain will create a bit of a miss," he said.
Multiple transport industry sources have told Beef Central the Omicron wave has had little impact on staff – with the festive season being a quiet time of the year. Many saleyards have reported a smaller panel of processor buyers at this year's opening sales.
"Watch and wait" for regional Qld processor
Gympie-based Nolan's Meat director Terry Nolan said the Omicron wave of COVID was a "watch and wait" for regional plants.
"Staff and cattle have been hard to find so we have been operating at less than our capacity for a while," Mr Nolan said.
"We haven't seen too much impact from the Omicron wave with a 5 to 10pc absentee rate. It is still too early to tell if we will have a big impact from it.
"We've also been very stringent on our risk management, locking out visitors and locking our people who don't need to be there."
Mr Nolan said supply issues in supermarkets were not impacting the business.
"We've managed to deliver on all of our commitments, so the problems with that might be with other operations more in the thick of the Omicron wave," he said.
"I'm hoping we don't see the full effect of the Omicron wave but it also feels like it is inevitable."
Mr Nolan said issues at the supermarket could have an impact on the market from the demand side, depending on how long the outbreak lasted.
"The reports of empty shelves at the supermarket has piqued the interest of the consumer last week and this week. If that spike converts to a trend the cattle prices might hold up – but I don't expect it to."
"The chicken industry has been hit hard by the Omicron wave. But it's hard to see that play into the hands of the beef industry because you are replacing $9/kg chicken breast with beef cube rolls at $40/kg."