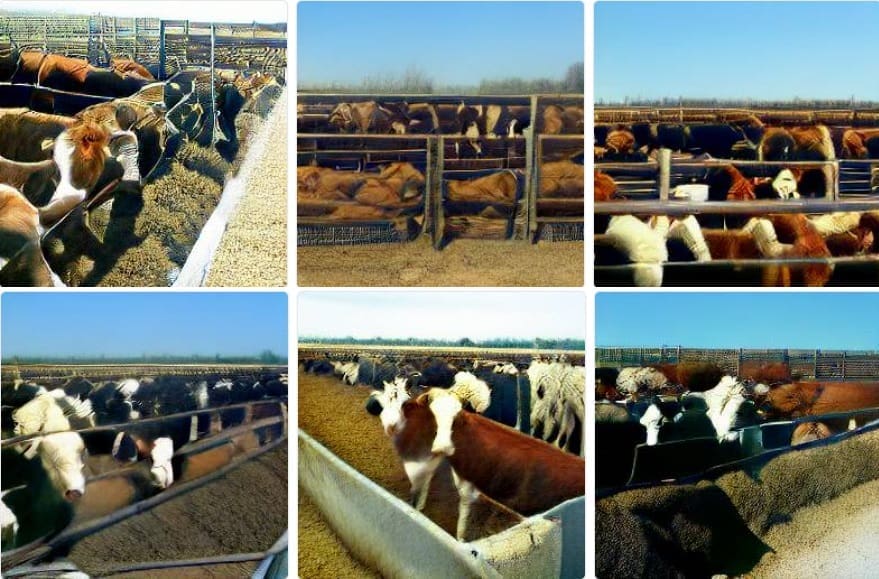 A NEW tool has emerged online, which uses artificial intelligence to generate a sketch of subjects based on a phrase typed into a search bar.
Artificial intelligence refers to computers which have been given the ability to solve problems like humans.
In this case, the DALL-E-mini generator uses images from a series of large internet databases to generate a sketch of a phrase – which sometimes comes back with a clear image and other times not. As you can see above it has a fair idea what a cattle feedlot is.
The generator has mainly been used to spread silly images on social media, like this one of Shane Warne bowling out Vladimir Putin.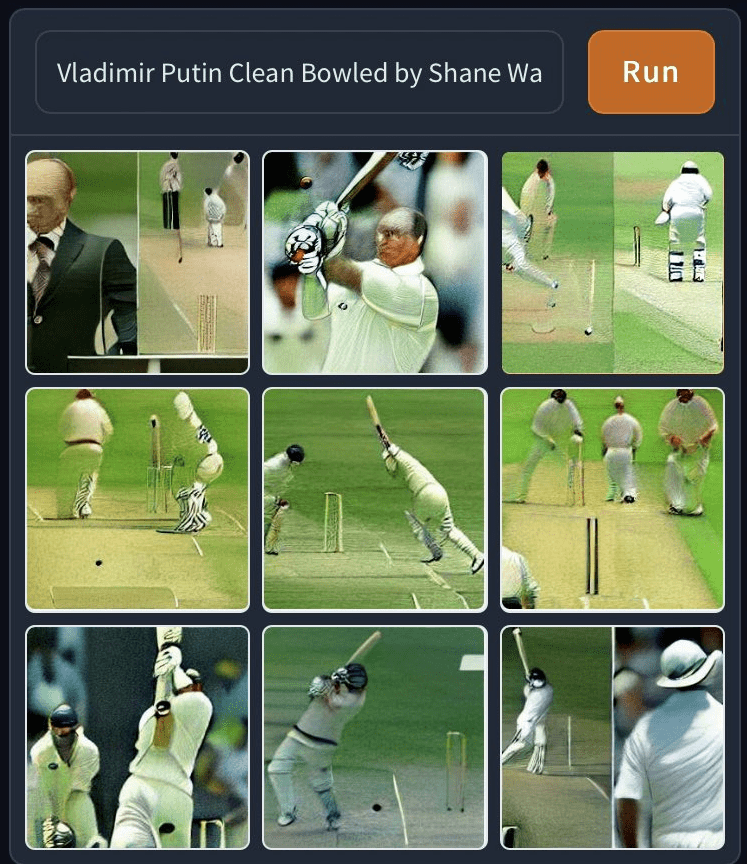 But DALL-E also tells some interesting stories about how the internet depicts key issues in the beef industry. Beef Central has generated a series of images using popular phrases in agriculture to see what it comes back with.
The first phrase was "sustainable agriculture", which overwhelmingly came back with crops or cultivated fields. Few trees made the image and some had farmers in the foreground – which presumably means a lot of the samples were from pictures in news articles where the farmer poses in front of a crop.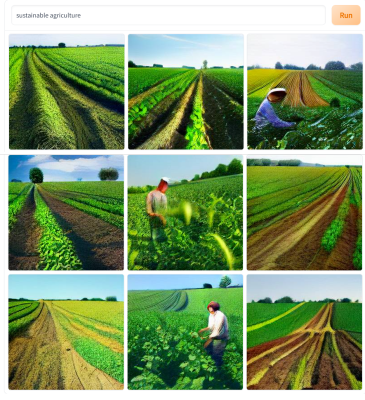 The next search we made was "methane emissions" to see if it would come back with pictures of cattle. Methane from cattle has been a big talking point from agencies like the Intergovernmental Panel on Climate Change (IPCC) and Beef Central has written about it extensively.
Surprisingly, cattle didn't rate a mention in this image – with all of them coming back as power stations.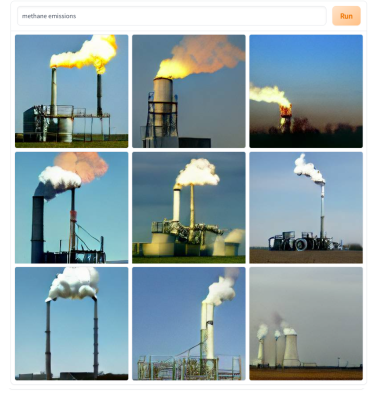 Lastly, was "healthy protein" which came back with a little more abstract image – however, it definitely contained red meat.