SOME truly eye-watering losses are being reported on grainfed cattle being slaughtered this month, reflecting the extremely high prices paid for feeder cattle towards the end of last year.
Grainfed supply chain managers say the losses are record-high for the Australian industry, with many grainfed descriptions $350-$500 in the red, and some as much as $1000 a head, on cattle bought as feeders, fed, and sold. In fact one contact insisted that some grainfed losses went deeper into four figures, but he did not want to elaborate. That may simply be pub talk, but it's hard to tell.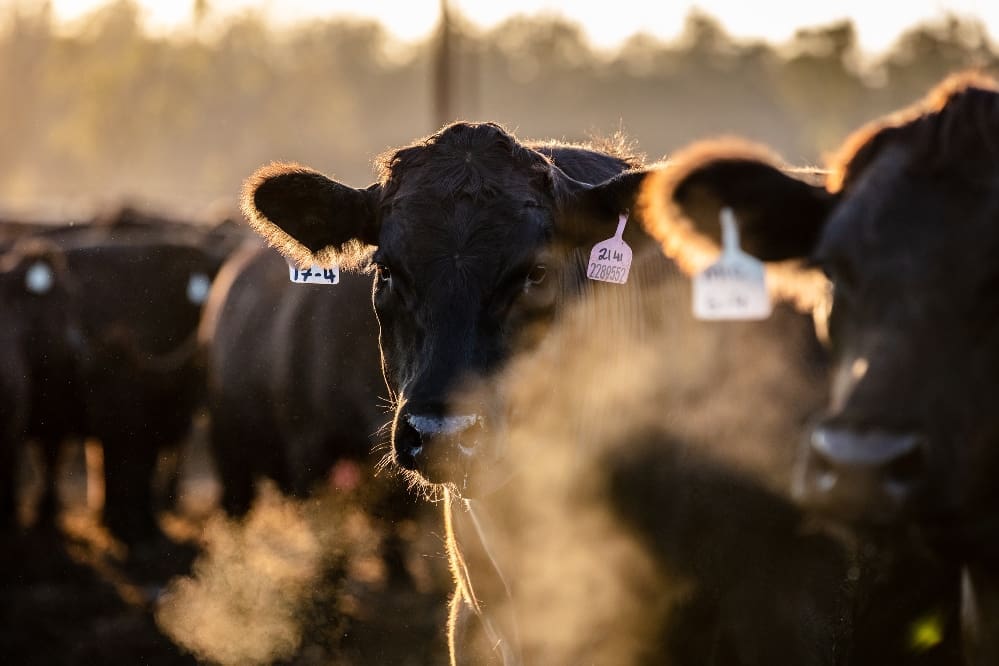 "The situation is as bad as we have ever seen it," one veteran grainfed lotfeeder/processor said. "There's red ink everywhere."
"The re-alignment of prices has been pretty severe," another supply chain manager said.
The primary reason is the extreme high prices paid for feeder cattle in the back half of last year, combined with the dramatic slide in grainfed finished steer value this year, as those cattle reached the end of their feeding cycle.
At the same time, feedgrain prices offered no relief, having strengthened further early this year. Prices quoted in yesterday's weekly feedgrain report were $410/t for SFW wheat ex Downs, and $418 Melbourne.
Feeders that were bought last year at up to 650c/kg on blacks and +600c for flatbacks were exiting the feedlot in recent months costing well above $10/kg carcase weight, and selling into grainfed markets at 700c/kg or less, representing losses in some examples of $2.50 to $3/kg, Beef Central was told.
The current spot market slaughter price for grain finished 100-day steer is 625-650c/kg, back at least 100-125c/kg on October rates around 750c. One large Queensland export processor has withdrawn its offers on spot (uncommitted) grainfed altogether in recent weeks, because of the losses involved.
"There's finished cattle today selling at around 650c/kg, that probably needed 775c/kg to break even – given their purchase price as feeders last year," a Queensland supply chain contact told Beef Central. "At 125c/kg, that represents a loss on a 380kg carcase of $475. And there's a lot worse cases around than that," he said.
"The problem was that the feeder market should have come back a lot quicker than it did, as the meat market started to slide. But that didn't happen, because of scarcity. If the supply of feeders last year had been larger, those prices would have come back way quicker. The extreme prices paid by the supermarkets was partly to blame for that."
Midfed Angus hard-hit, Wagyu yet to weather the storm
Some of the biggest losses were being reported this week on mid-fed Angus types 150-180-days on grain – partly because their purchase as feeders happened even earlier in the price cycle. Angus feeders for periods last year were worth up to a dollar a kilo more than generic flatbacks due to supply, or about $400 a head.
For Wagyu supply chains, the length of time on feed meant that they still had their period of intense price pain because of extreme feeder prices in front of them, one Queensland supply chain manager said.
The fact that grainfed processors did not commit to as many forward-priced cattle at the end of last year also meant that some feedyards had been left with more uncommitted cattle than they would normally like to have. Those cattle were being particularly harshly treated.
While the owners of cattle on feed are currently doing it very tough, it's important to recognise that those producers who went into the market last year to buy weaners as stratospheric prices, to background for feedlot entry weights, were also suffering big losses at present as the feeder market has fallen away. Some of those black weaners bought earlier at +700c/kg liveweight were now selling into the feedlots at 380-390c/kg liveweight, with plenty of losses as much as $500 a head being reported.
When does the bleeding stop?
Some grainfed supply chains anticipate the bleeding won't ease until June-July this year, by which time feedyards will have worked their way through the 'really expensive' cattle bought at the peak of the cycle last year. Cattle entering feedyards now are being bought at much cheaper rates, with the NLRS feeder steer indicator currently sitting around 380c/kg live.
"We are working through the dearest (bought) cattle now," one grainfed processor said yesterday. "We are probably around the peak of the cycle. There were some very expensive feeder cattle much earlier last year, but the meat market and finished cattle prices back then was still much higher – that's the difference."
Some see the eventual turnaround in the US grainfed beef production and price cycle as offering some relief to the current situation, on top of cheaper feeders.
A substantial wind-back in US beef production, anticipated around mid-year, should add some momentum on the sell side for Australian grainfed beef in international markets, some believe.
Click here to access Beef Central's unfolding Top 25 Lotfeeders report, including profiles and statistical table