Travellers arriving at Brisbane International Airport will be greeted by a holographic display of high-risk products, such as food, including meat, fruit and vegetables, in a new initiative to spread important biosecurity messaging.
Secretary of the Department of Agriculture, Water and the Environment and Australia's Director of Biosecurity, Andrew Metcalfe AO, said holograms of high-risk items would quickly catch the eye of new arrivals waiting to pick up their baggage.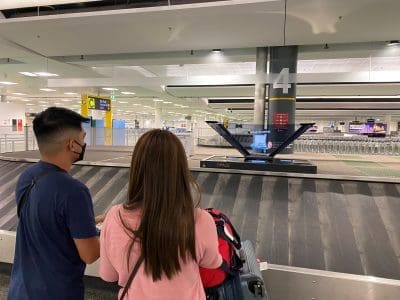 "As well as 3D displays of food, fruit and vegetables, holographic images of meat, grains, nuts, plants, seeds and dirty or soiled equipment will attract attention and communicate the importance of not bringing to Australia such high-risk biosecurity items using English, Chinese and Hindi subtitles," Secretary Metcalfe said.
"Holographic displays are ideal for targeting people in high-traffic areas for marketing, education and entertainment purposes, so we are trialling the holographic unit to see how successfully it conveys important biosecurity messages."
The 3D display will run for about 30 seconds, rotating between English, simplified Chinese and Hindi messaging.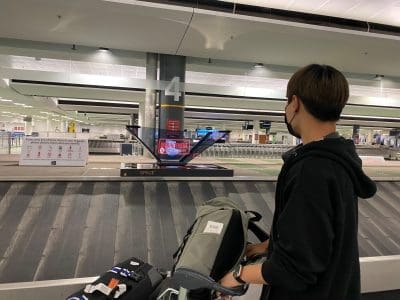 Positioned above a luggage carousel and close to a biosecurity bin, the holographic presentation will also inform incoming passengers of potential penalties of up to $2,664 for not declaring high-risk items.
The unit has built-in sensors to detect and record people within five metres and how long they remain watching the display, which will help analyse its effectiveness.
The department will trial the HoloSpace technology over a month in collaboration with the Queensland Government, starting 21 June 2022.
HoloSpace was awarded $100,000 by the Queensland Government, via Advance Queensland, to trial holographic technology at the border.
The Brisbane International Airport pilot follows a previous, successful trial at Auckland International Airport for New Zealand's Ministry of Primary Industries.