The bright lights of Hollywood could soon be beckoning for an NT cattle industry leader and several of his ringers after finding themselves in the middle of a major Netflix production in recent weeks.
The streaming giant is currently filming a six-part show in the Northern Territory and South Australia with the working title "Desert King", which is already being billed as Australia's answer to global streaming favourites like US cattle ranching hit Yellowstone and high powered family drama Succession.
In recent weeks filming has been taking place on an NT station, and just to be clear, that's a cattle station, not a train station. If you've watched an episode of Yellowstone, you'll understand why nothing good can come from a trip to the train station.
Tipperary Station has been transformed into a production set involving hundreds of crew members, temporary replicas of country town buildings and NT rent-a-crowds which have included numerous Tipperary staff, Northern Territory Cattlemen's Association crew and NTLEA chairman and former NT primary industries minister Ken Vowles.
From whispers around the NT Beef Central understands Tipperary Station manager and NTCA president David Connolly has managed to make a few cameo appearances himself, while also reportedly doubling as 'resident croc safety officer' for the visiting production crew.
However we were not able to confirm reports he has been asking people to refer to him as John Dutton (the name of the main character in Yellowstone) or parallel rumours that NT truck driver turned social media superstar Bouta has bought himself a black hat and is being asked to be called "Rip".
An outback dynasty
According to official details released by Netflix the show is about an outback dynasty on a cattle station "the size of Wales", with the streaming company summarising the series as "a hot, dusty, sexy Outback Western with guns and helicopters":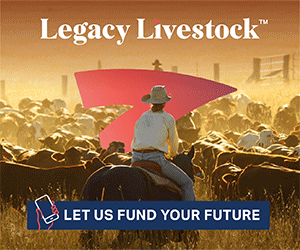 "When the world's largest cattle station is left without a clear successor, generational clashes threaten to tear the Lawson family apart," Netflix's synopsis reads.
"Sensing this once great dynasty is in decline, the outback's most powerful factions – rival cattle barons, desert gangsters, indigenous elders and billionaire miners – move in for the kill."
Involved in the production are writers and producers behind several successful Australian productions including Wolf Creek, Mystery Road, Bump, Bondi Rescue and Outback Ringer.
Beef Central also understands that NT bull catchers Willie and Liz Cook and Tipperary Station livestock manager Russell Simpson have also had key roles in organising cattle for several mustering and cattle handling scenes in the epic shoot.
"We have just started shooting on a cattle station in the Northern Territory," executive producer Ben Davies told Media Week.   "That's where this epic story is set, and where we meet the Lawson family, as well as a group of Top-End characters that we know audiences will simply love."
Netflix says the audience has "an extraordinary cast" but has not yet disclosed the identities of which actors are involved in filming.
Who else should be in the show?
Without any knowledge of who is starring in the show, Beef Central has come up with a few suggestions below on some other NT cattle industry identities and Aussie entertainment stars who Netflix might also like to include in the show, along with their suggested roles  – any further suggestions welcome in the comments section below:
Kurt Hamma – NT stock squad boss
Sterling Buntine – Road train driver
Tracey Hayes – Mustering chopper pilot
Tom Stockwell – Camp cook
Margot Robbie – Royal Flying Doctor
Russell Coight – Agriculture minister
Sue Brosnan – Beth Dutton/Teeter
Chris Hemsworth – yard builder (Raised on an NT cattle station – Thor's hammer might also come in handy)
John Jarratt (aka Mick Taylor from Wolf Creek) – Rural counsellor
Kerry Lonergan – Rodeo announcer
From all reports the production is providing serious excitement across the NT, not just for the jobs it is creating and the novelty factor for locals in getting to experience a movie being made in their own region, but also for the potential boost it can offer for the cattle industry in general.
When McLeod's Daughters beamed scenes of rural Australia into loungerooms all over the country a few decades ago, it sparked an influx of young people wanting to work in the ag sector. There are high hopes the same thing may happen on the back of this show.
In addition to the Northern Territory the production is also being filmed near Adelaide in South Australia, with the series expected to air on Netflix in 2024.