THERE is growing anticipation in beef export circles this week that China may be about to change its policies over use of hormonal growth promotants in beef, paving the way for HGP-treated beef exports from Australia to resume.
The mooted changes come in the wake of the US/China Free Trade Agreement struck in January, but will directly impact Australian exports as well.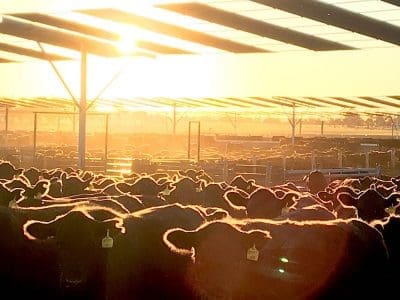 The US Department of Agriculture recently issued an update on the implementation of the US/China Phase One trade agreement.
Agriculture Secretary Sonny Perdue said China had taken numerous actions to begin implementing its agriculture-related commitments under the two nations' Phase One Economic and Trade Agreement 'on schedule'.
According to the schedule set before the agreement entered into force on February 14:
Upon implementation of the agreement: China would recognise the US beef traceability system; it would recognises FSIS oversight over US meat and processed meat facilities, and within 20 working days of receiving updated lists of FSIS approved establishments, would publish the list on the General Administration of Customs website and allow importation.
Within 30 days: Expand access for US beef to cattle of all ages, and adopt maximum residue levels (MRLs) for growth promoting hormones.
That effectively means that from mid-March – four days' time – China may be open to US beef imports. As part of its US agreement, China has already agreed to follow CODEX guidelines on HGP use, removed its (BSE-related) limitation on US beef from animals older than 30 months of age, and agreed to apply a blanket listing of USDA-approved beef plants for China.
A large processor source in the US suggested his company's plants have already received their China listing.
This puts Australia at a distinct disadvantage, as only a limited number of Australian export beef plants are listed for frozen export to China, and considerably less for chilled exports. Australian beef will still retain a considerable tariff advantage over US product for the time-being, however, as covered in this earlier item.
So far, China has stuck to the timelines embedded within its phase one trade agreement commitments with the US over beef like 'clockwork,' Beef Central was told this morning. That's despite some concerns that it might use the impact of the coronavirus outbreak as a reason for delaying the regulatory steps necessary for US trade access.
"We look forward to realising these benefits this year and are encouraged by progress made last week," USDA agriculture secretary Purdue said in a recent statement. "We fully expect compliance with all elements of the deal," he said.
Last week, China released its proposed Maximum Residue Limits on HGPs for public comment within China. These cover well known HGPs include trenbolone and zeranol, but not so-called 'soft' implants based on oestrodial, which it already permits.
The way the Chinese authorities have expressed their intentions (effectively, trying to replicate the CODEX maximum residue limits for HGPs), has left some translation ambiguity, which may yet need to be resolved, a trade source said.
It is widely anticipated that China will soon issue a World Trade Organisation SPS notification about its proposed changes to HGP tolerances, and a starting date. In theory, provided no objections are received, and China's advice to the SPS is 'black and white', the new MRL should apply to any country exporting beef to China – not just the United States – trade sources told Beef Central this morning.
"In the bilateral agreement between Australia and China, in this matter it simply says, 'you comply with our law'. It's not complex, or interpretive. On face value, once China sets its MRL on HGP, all Australia has to do is comply with the regulation. It means we could be clear start exporting HGP-treated beef to China much sooner than many expect," the trade source said.
Earlier, there was a concern that Australia may have to separately negotiate its own access agreement for HGP-treated beef to China, as the preferred nation status agreed to under the China Australia FTA covered tariff levels and adjustments only – not non-tariff barriers like food safety issues surrounding HGP use.
Implications for industry
The prospect of HGP-treated Australian beef access has significant implications for the beef industry – particularly lotfeeders – because significant adjustments have occurred in yards feeding non-implanted cattle in order to comply with China's stance on growth promotants.
Australia voluntarily withdrew HGP-treated beef from the China market back in 2014, when it became apparent that risks would exist in trying to meet specific guidelines set by China.
Any possible approvals for HGP beef in coming weeks would take at least three or four months to work their way through the Australian feedlot system, however.
Driven by the enormous growth in beef demand out of China, HGP-free price premiums have expanded dramatically in many Australian supply chain grid offers over the past 18 months.
China was Australia's largest beef export market by volume last year, accounting for 24pc of all exports.
While Brazil's beef industry is HGP-free, several other South American countries exporting beef to China operate under a 'dual system' on HGP use similar to Australia's, and will also benefit from China's moves to establish MRLs.