SOME of the Australian cattle industry's most recognised identities are among the 16 candidates who have nominated to stand for the inaugural board of Cattle Australia.


Eight nominees from the south, seven from the north and one from the west will stand for election in the online ballot  for the Cattle Australia board which opens tomorrow and runs through to December 5.
The results of the ballot will be announced at Cattle Council of Australia's final annual general meeting on December 12.
From that date the new board of Cattle Australia is set to replace the Cattle Council of Australia as the grassfed cattle industry's peak industry council.
Under the existing Cattle Council of Australia structure, most seats on the board of the peak council are appointed directly by State Farm Organisations.
Under the new Cattle Australia structure, commencing with this election, levy paying producers are able to nominate to stand for a seat on the board, with successful candidates decided by a vote of their fellow levy paying producers.
None of the 16 nominees standing for the new board are members of the existing Cattle Council of Australia board.
Many had privately indicated in recent months they would not be standing for Cattle Australia, citing a need to "ensure a fresh start and a clean slate" for the new organisation.
That has played out in the formal nominations confirmed this afternoon.
Cattle Council of Australia CEO John McGoverne has also confirmed he will not be  seeking a position on Cattle Australia.
The 16 nominees who are standing, confirmed by Beef Central this afternoon, are:
North Australia Beef Research Council region candidates:
The following seven candidates will fill three northern positions:
Adam Coffey, Owner/director, Coffey Cattle Co;
David Foote, Director, Tandarra Partners;
Haydn Sale, Beef producer, Mandora Cattle Co, HC&J Sale Management Co;
Lyn French, Grazier/agri-tourism , Gilberton pastoral company;
Pat Gleeson, Beef producer and agribusiness specialist consultant;
Justin Dyer, Cattle producer – APN PL;
Bryce Camm, Grazier, Camm Agricultural Group;
Southern Australia Livestock Research Council region candidates:
The following eight candidates will fill three southern positions:
George King, Managing director, The Whitney Pastoral Co and Manager, "Coombing Park";
Fiona Conroy, Farmer, Knewleave Partnership;
Allister Watson, Pasadena Partners Ltd;
John (Mac) McArthur, Agribusiness consultant/farmer, McArthur Consulting;
Elke Cleverdon, Owner/director – Cleverdon Agriculture – Grass fed black Angus;
Robert Mackenzie, Beef producer – Mackas Australian black Angus beef;
Garry Edwards, Managing director and CEO, Maureen Pastoral Company;
Mark Horan, Cattle producer – Livestock Carrier, Jinglemoney Pastoral Partnership.
Western Australia Livestock Research Council region candidate:
James Bowie from Bridgetown, Western Australia has nominated for the western region. As the only candidate he will be automatically appointed as the elected director for the western region.
Cattle Australia members will be issued electronic ballots tomorrow (November 15) and will be able to vote until Monday, December 5.
CCA board directors not standing
All existing Cattle Council of Australia (CCA) directors will be standing aside, meaning the Cattle Australia board will have an entirely new board when announced at CCA's final Annual General Meeting (AGM) on 12 December 2022.
The Cattle Council of Australia board will continue to act on behalf of the industry until the Cattle Australia board is elected on December 12.
Cattle Council says all memberships of the current organisation have now been transferred to Cattle Australia for the vote.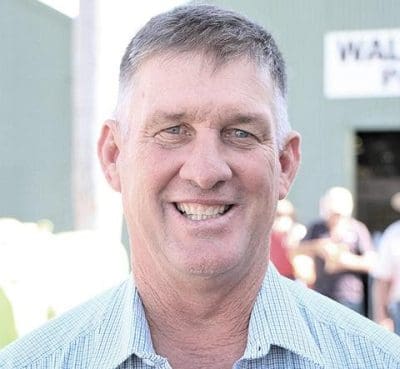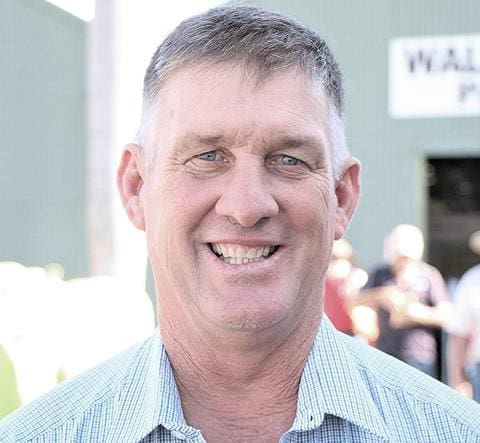 Cattle Council President, Lloyd Hick said Cattle Australia will "get a clean start, with a new board that has been democratically elected".
"Six of the seven elected positions will be contested for the first time," he said.
"Cattle Australia received eight nominations for the three Southern positions, and seven nominations for the three Northern positions.
"There was only one nomination for the Southwestern seat on the Board. That candidate will need to be ratified as a Board member at the AGM."
Mr Hick said it was not too late for anyone who wants to vote and is not yet a member.
"There is no better time to sign up for Cattle Australia and membership is free in the first year.
"It's not too late to be a member and to vote and Cattle Australia membership is free for the first year.
"I wish all candidates the very best for this important, inaugural election.
"The future of our industry will be in your hands. Don't miss the opportunity to have your say."
Legal challenge still to play out
Meanwhile a legal challenge by Cattle Producers Australia opposing the right of Cattle Council of Australia to form Cattle Producers is set to play out in the Supreme Court of Queensland over the next two weeks, ahead of the planned inaugural AGM of Cattle Australia on December 12.
CPA alleges CCA "illegitimately took over the reform process in its own interest" and produced a "flawed and undemocratic structure" with no secure funding plan for Cattle Australia.
CCA says CPA is "trying to derail a process that has the overwhelming support of the industry" and leading to "resources that are intended to progress producer interests being wasted on unnecessary legal actions and unfounded accusations of impropriety".
The Supreme Court issued an order last week giving Cattle Producers Australia until tomorrow afternoon (Nov 15)  to submit a concise statement setting out the facts giving rise to the claim, the relief it is seeking from the Court and against whom, and the primary grounds for the relief it is seeking.
CCA as the respondent will then have until Friday afternoon (Nov 18) to respond.
A process of mediation is then expected to follow next week, ahead of a possible two-day trial commencing on November 29.
A statement released last week by lawyer Dan Creevey acting for Cattle Producers Australia initially stated that the Supreme Court of Queensland order would effectively prevent CCA from proceeding with the formation of Cattle Australia until the hearing on November 29, but that statement was not accurate and has since been retracted by the law firm.
To view the candidates on the Cattle Australia website click here : https://cattleaustralia.com.au/board-election-candidates/
Information on Cattle Australia membership and voting process can be found here: https://cattleaustralia.com.au/individual-membership/