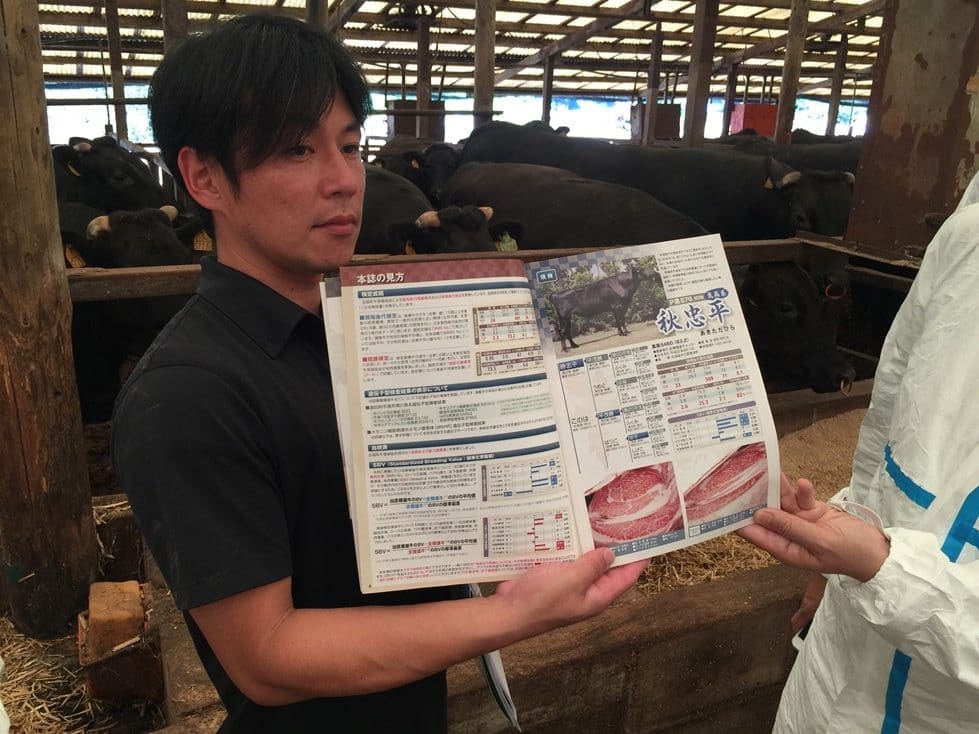 AN almost total reliance on imported feedstuffs is a heavy burden on cost of production for cattle feedlot operators in Japan.
That was one of the clear impressions left on the Australian Wagyu Association's 2017 Japan Wagyu trade mission, currently in Sendai, in the country's central region north of Tokyo for the All Japan Wagyu show.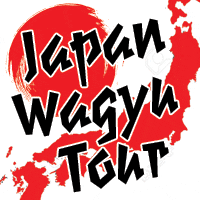 The tour group this past ten days has visited a range of Japanese commercial Wagyu feedlots stretching from the northern island of Hokkaido, all the way to the nation's southwestern tip near Kagoshima. Between them, they have fed a range of cattle from dairy steer to Australian and domestically-bred F1s (using Holstein or Angus dams, respectively) to Fullblood Wagyu.
Australian Wagyu Association president Peter Gilmour said it was patently obvious that Japanese lotfeeders faced enormous feed costs, compared with their equivalents in Australia.
He estimated Australian Wagyu production costs (feeder steer purchase price plus feeding cost) may be about one third of those experienced in Japan, in standard currency terms – and possibly even less.
"In Australia, it costs somewhere between $3500 and $5000 – absolute maximum – to purchase and long-feed a Wagyu for a typical 350-500 day program. In Japan, it appears that figure can be anywhere from the equivalent of $14,000 to $17,000 or even $18,000 to feed the same animal.
"It's evident that that's one of the Japanese industry's biggest concerns," Mr Gilmour said.
"As the tariff applied under the Japan Australia free-trade agreement continues to taper off – which has given them some protection in that regard to this point."
An impressive part of the Japanese supply chain is the high degree of transparency seen in both feeder cattle and finished carcase pricing, with active digital auction participation.
The feedstuff price challenge was in clear evidence at the Tenkabana Farm feedlot at Higashikata near Kagoshima.
The business is part of Mizusako Livestock Company (Chikasan), which oversees a network of feedlots totalling 14,500 head, plus four locations running 1500 Wagyu breeders, all under barn systems. The operation is extremely large, by Japanese lotfeeding standards, accounting for annual turnoff of 8500 head, ranking it top-five among all lotfeeders in Japan and the largest in the Kagoshima prefecture.
'United nations' of feedstuffs
In what is a veritable 'united nations' of feedstuff supply –the commodities shed at the Tenkabana yard held stocks of rice straw from China, oats/alfalfa hay from Canada, and corn silage and bagasse silage from Vietnam/Thailand (bagasse is fibre from sugarcane crushing, often treated with alkali).
The same applied for grains and concentrates, as for roughages, with the great majority of grains and other ingredients in the mixed ration imported – corn and sorghum from the United States; wheat bran and compressed barley from Australia, and compressed soybean from the US or Canada.
Local ingredients are mainly limited to by-products like spent brewers' grains. And ultimately that 'raw material' used for beer production is also imported.
The tour group was told feed plus labour cost to turn-off a Fullblood Wagyu steer at 28 months of age was about 480,000 yen, but because of its scale, the Tenkabana yard was more efficient than smaller yards, where that cost could reach 500,000 yen.
Add to that a current local feeder calf purchase price of around 650,000 yen for heifers and 750,000 yen for steers, and it takes total production cost to 1.23 million yen, or the equivalent of A$15,375.
Feedlot manager Matsumura Matsayoshi said production cost had risen dramatically in the past five years, due both to rises in imported feed costs, as well as currency movements. Currency trends is evidently a big factor in feed costs in Japan, because the country is so dependent on imported feedstuffs.
"When the feed price is high, also production cost is high," Matsumura San said.
Just recently, fed costs had actually declined somewhat, because of currency shifts between Japanese Yen and supplier countries, lowering prices by the equivalent of 30,000 to 40,000 yen per beast fed. However the long-term price trend remained higher, even with government subsidy.
Labour costs had remained basically unchanged over the past five years.
Tenkabana Farm buys most of its feeder cattle requirements from the local Kaghoshima prefecture, but occasionally drifts as far south as the islands of Okinowa seeking stock.
Mountain-top location presents unique challenges
The feedlot visited is located on a mountaintop some 450-500m above the surrounding coastal area.
Its location has required an engineering feat to construct a winding access road with steep drop-offs, used for delivery of feeder cattle and feedstuffs, and removal of finished cattle and manure.
While Kagoshima, at the extreme southern tip of Japan is hot and humid in summer, growing commercial crops of mangoes and bananas) the feedlot's elevated location up the mountainside was chosen not to provide relief from the weather conditions, but because the land was relatively cheap, and it provided some separation from nearby locals for odour reasons.
While the yard feeds Wagyu cattle carrying various Wagyu bloodlines, it prefer s the bigger-framed Kedaka type animals, over the smaller Tajima strain Wagyu, which are regarded as higher marbling performers. Asked about the marbling performance of the bigger-framed Kedaka feeders, the manager said the Kedaka cattle had improved in consistency, and some graded the top A5 on the Japanese grading score.
Average carcase weight of the Kedaka line was 460kg, after 20 months on feed (both backgrounding and production feeding), total 28 months at shipment. Between 30 and 50pc of cattle on feed are typically bigger Kedaka type Wagyu.
Calves are bought at 7-11 months of age, mostly through special feeder cattle markets.
The company sells its product under the Satsuma beef label, signifying that it is raised in Kagoshima prefecture. Satsuma is the old historic name for the Kagoshima area.
Cattle are fed twice per day, with daily intake of rice straw 1kg, formula feed 10kg.
Processing takes place at a local Kagoshima abattoir, under a long-term contract with Japanese meat trading giant, Starzen (formerly known as Zenchiku), one of Japan's largest meat importing, distributing and wholesaling businesses.
While around 70pc of the production ends up in Japan's Kanto/Tokyo metropolitan area, about 30pc finds its way into export markets including Europe, the US (Japanese beef was recently re-admitted to the US after a lengthy closure), China, and Macau.
The feedlot is 40 years old, bought by the current owners 20 years ago.