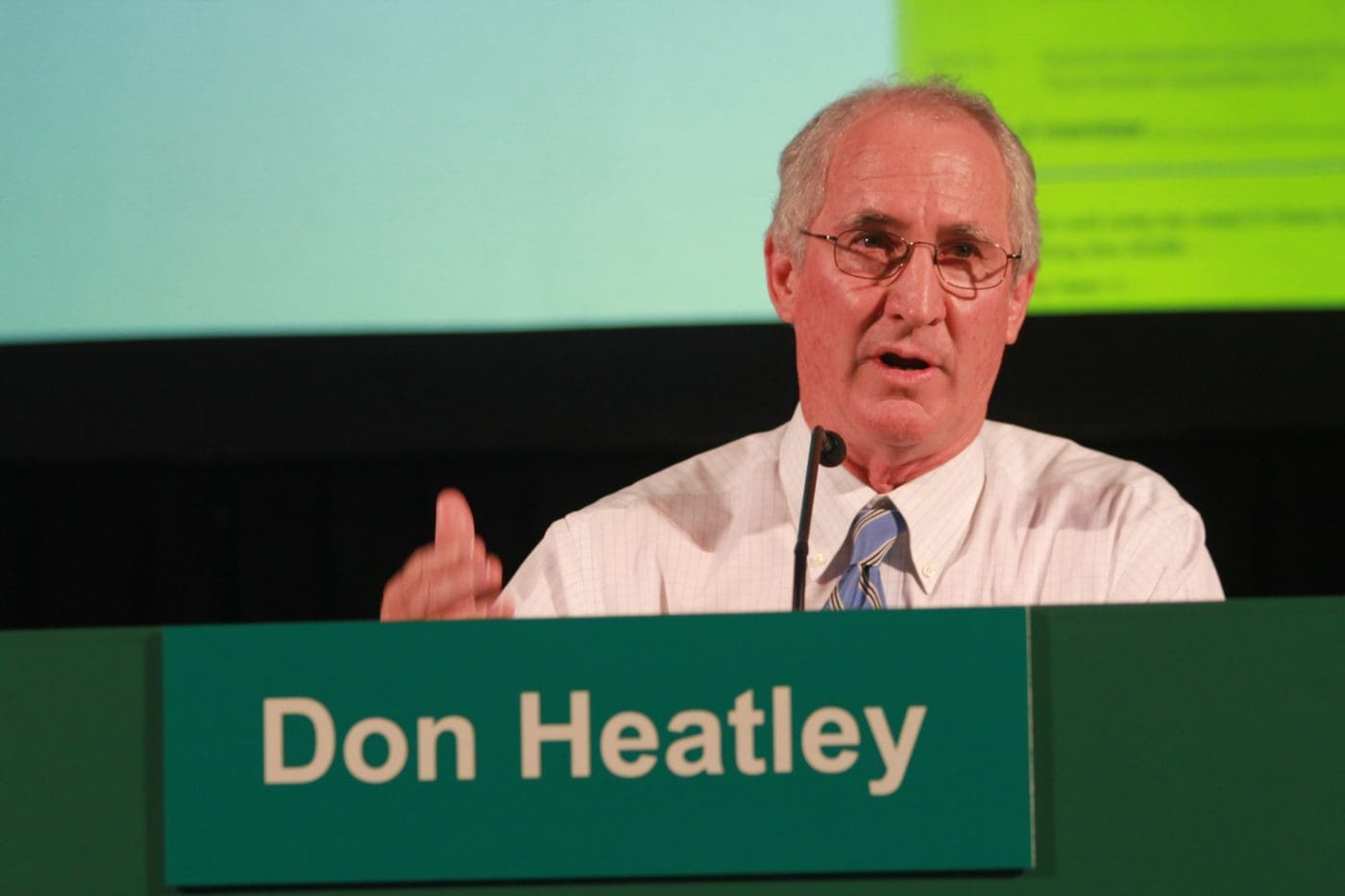 Three cattle industry identities have been appointed to the Commission for International Agricultural Research, which provides expert, strategic advice on priorities for the Australian Centre for International Agricultural Research (ACIAR).
Former MLA chair Don Heatley, existing MLA board member Lucinda Corrigan, and managing director of Influential Women Catherine Marriott were among five new CIAR commissioners announced today by Minister for Foreign Affairs Julie Bishop.
Ms Bishop said the ACIAR played a critical role in the Australian Government's new aid policy by encouraging Australian agricultural scientists to use their skills for the benefit of developing countries as well as Australia.
"The five highly qualified Commissioners have made substantial contributions to Australia's agriculture and food sectors," she said.
Mr Heatley, OAM, will serve as the chair of the commission. As a North Queensland cattle producer with first class experience of international agribusiness value chains, Mr Heatley produces beef for specialised markets in Korea, Japan and the United States. Mr Heatley recently stepped down after seven years as Chair of Meat and Livestock Australia.
Mr Heatley was awarded the Order of Australia this year for service to primary industry.
Ms Bishop said the five new commissioners, which include agribusiness executive John Cook and Plant Health Australia chair Dr Tony Gregson AM, were all highly qualified to provide advice on the formulation of innovative agricultural research and development programs, and to help in taking our expertise to the world.
She acknowledged the important contribution made by the outgoing commissioners Joanna Hewitt AO (Chair); Professor Kym Anderson; David Crombie AM; Dr Conall O'Connell AM; and Peter Baxter.
Further information on the new commissioners:
Don Heatley OAM (Chair)is a North Queensland cattle farmer who produces beef for highly specialised markets in Korea, Japan and the United States, giving him a strong understanding of international agribusiness value chains. Mr Heatley has held previous roles on state livestock councils, the Cattle Council of Australia and as Chair of Meat and Livestock Australia. Mr Heatley has taken a strong personal interest in provision of research and development support to domestic beef industries throughout Southeast Asia and the Middle East.
John Cook has more than 20 years experience in the food and agribusiness industries with Kellogg's, Burns Philp, Berri Limited, Australian Pork Limited and Golden Circle. He is a Principal Project Consultant with Business for Millennium Development, an independent Australian based not-for-profit organisation. He has held a variety of senior management positions across Asia and positions with several agrifood representative bodies including the Agri-Food Council of Australia, Australian Food and Grocery Council, the Melbourne Markets Authority and as Executive Chairman of the food industry's e‑commerce initiative Fresh Chain Limited.
Lucinda Corrigan is a leading beef producer in the Murray Valley of NSW which supplies genetic products to commercial producers across Australia and to international markets. Ms Corrigan has skills and experience in research and development, genetics, natural resource management, communications, marketing and advocacy. She has served as a non-executive director on agrifood industry bodies and innovation companies, including as director of four cooperative research centres (CRCs) and chair of the advisory committee of the Graham Centre for Agricultural Innovation.
Dr Tony Gregson AMis a grain grower from Victoria's Wimmera region with an extensive science and corporate research management background. He currently chairs Plant Health Australia and formerly chaired the Board of Trustees for Bioversity International. He is an Adjunct Professor in Environmental Management at the University of Ballarat, Chairman of the University of Melbourne School of Botany Foundation and a director of Rural Industries Skills Training. He is a former chairman of two CRCs, a former inaugural member of the CSIRO and Grains Research and Development Corporation Boards, and a former member of the International Maize and Wheat Improvement Centre, Australian Nuclear Science and Technology Organisation, and Rural Finance Corporation of Victoria Boards.
Catherine Marriott is a passionate advocate for Australian agriculture. She is the Managing Director of Influential Women, an organisation that builds the confidence and capacity of women from rural and regional areas. She is currently running a pilot program on behalf of the Department of Agriculture and Food WA, setting up an Australian Indonesian Women in Agriculture Alliance and mentoring program. She spent six years working in Indonesia for Meat and Livestock Australia.