HAS the bell been rung on the EYCI or is there life yet in the rise of Australia's benchmark cattle price indicator to record heights?
The Eastern Young Cattle Indicator today stands at 934.21 cents per kilogram, the highest point since the index was launched in 1996.
Previously unheard of rates now on offer include supermarkets paying over $8 per kilogram carcase weight for 200-250kg weaned steers and heifers.
So have we hit the top yet?
Kerry Lonergan put that question to well-known market watchers Chris Howie of StockCo and Matt Dalgleish from Thomas Elder Markets in the most recent episode of The Weekly Grill podcast.
Both agreed the rise witnessed in recent weeks is likely to be nearing a pinnacle, with the indicator either now at its peak or likely to be within 15 to 20c of where that point will be.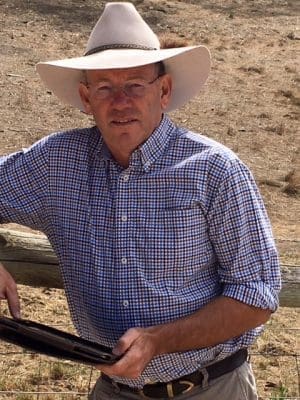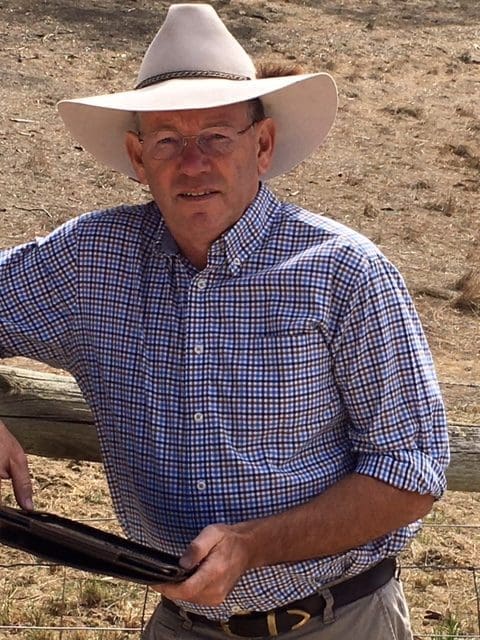 Chris Howie (right) noted that 12 months ago when the EYCI had re-ventured above the 700c/kg mark that many in the industry thought the industry was close to a peak, yet, one year on, here it now stands at 934c/kg.
Ever climbing prices were effectively perpetuating the lack of supply that has been driving the market higher.
"It is driven by lack of supply, we know that," he said.
"I think everyone is hoping the herd and the flocks will rebuild.
"I just can't see retained excess animals at these prices.
"Everyone is going to take the money because they can pay down debt or bring working capital into their business."
Any stock with breeding value is worth a lot of money, he said, which is leading to significant numbers of breeding females being put up for sale. But at the same time they are also worth a lot of value in the processing plant.
"I think we're going to have to lift our marking percentages to actually impact our national herd and flock."
950c may be limit
Matt Dalgleish (left) said market momentum indicators suggest that at the 930c/kg level, the market is starting to run out of strength.
"So I think we are within 15c-20c of the top, I'm prepared to go out there Kerry and say I can't see it going too much past 950c/kg."
Chris Howie agreed with that assessment, suggesting that now is a great time to take available prices.
"Look at 2018 when the wool indicator took off and everyone sat there and said 'she'll be right, it will get better' instead of locking prices in.
"I'm a great believer that we are right up in the top 10 percent decile now, and if you have got the opportunity to take a piece of the action, I definitely would be."
Where will the EYCI stand by September?
"If we're not at the top right now, we're 15 or 20c away from it, but I think the market is going to start to peter out," Matt responded.
"The flows we tend to see through the second half of winter is that the market tends to flatline a bit and then we start to come off into spring.
"So back to that 900c or may even be sub that when we get to the latter part of the spring."
Chris agreed with that view.
"Normally by the second week of September in a normal year without anything happening overseas you start to see the change in the pricing, the EYCI starts to roll off the top and your saleyard prices start to roll off," he said.
"I think we will see buyers go in harder earlier this year because a lot of them waited for the big sales last year and then missed out, so I am inclined to think that the price now has become the accepted norm.
"That might hold the EYCI for just a little bit longer, but once we into the back end of September it will start to roll off.
"(Personally I think) by the end of September you will see it coming back towards 900-910c, there somewhere, and I think it will top at about 950c.
"I have never bought cattle driven by what the EYCI tells me, I buy them because that is the order I have got so the EYCI will reflect what the demand is at a particular time."
Strength in export market diversity
Matt Dalgleish said recent production forecasts from Meat & Livestock Australia indicate that the tight supply situation that has fuelled higher prices will continue to be a strong market driver for another year or so yet.
He also noted that Australia's export market diversity continues to hold the industry in good stead.
While beef exports to China are currently trading about 6pc to 8pc below average for this time of year, exports to South Korea have increased strongly, pushing that market from Australia's fourth to second largest beef export destination.
Gradually increasing exports to the United Kingdom in coming years are set to further add to that diversity under the newly signed Free Trade Agreement, which increase quotas for Australian beef from 35,000t to 110,000t over the next decade and sheepmeat quotas from 25,000t to 75,000t.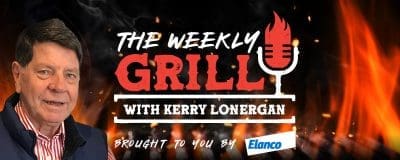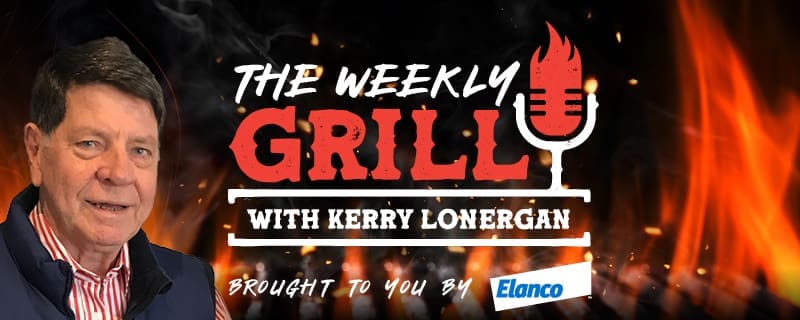 To listen to the full 25-minute podcast in which Chris and Matt also discuss the critical role livestock exports play in supporting broader Australian cattle and sheep markets, why the national record-setting Aussie White sheep breed is the "real deal" and their thoughts on the senate inquiry into plant based meats, click here